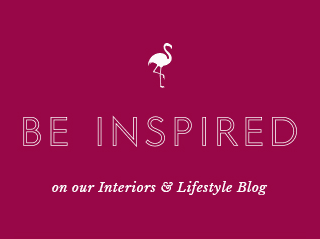 House Renovation- Before Shots
15 Apr 2013
We know that everyone loves a good before and after shot, so I'm going to share with you a recent house renovation project that my brother has been working on. He's a property developer and buys houses, generally which are in a bad way, so that he can then renovate them (*read gut them and start again!) and then sell them on looking lovely and new.
His most recent renovation project was in a particularly bad way, but the most shocking thing was that someone was actually living in there up until the point it was sold.  Amelia and I went to have a look around and take some photos of the house and we honestly could not believe that someone had been living in those conditions.  There wasn't even a light in any of the bedrooms and every ceiling had a whole in it, which coupled with a leaky roof, meant every time it rained, the house got soaked!  It was safe to say this house was in serious need of renovation!
This was how the kitchen area looked beforehand, there was a very small sectioned off area which had the actual kitchen units in and then another room next to it with the fridge and basically just a chair in it.  I don't know a lot about the man that lived there before, whether he chose to live like this or that he didn't have the money, or maybe wasn't even fit and able enough to sort out the problems, but it's certainly sad to think that this is how he lived.
Downstairs there was then two separate living rooms (above) and the garden (below).
The garden had an armchair in it which had so much moss on it, it looked like it was becoming at one with nature!
This was the upstairs bathroom- it reminds me of those horror photos you see on holiday programmes sometimes! Even the workmen didn't want to have to use it!
Above and below shows the upstairs bedrooms and the holes in the ceilings.
So there's the before shots, what do you think?! The finishing touches are being made to the house at the moment and I'll post again next week with the after shots of the renovation.  I can't wait to see it myself actually, I haven't been since we took these first photos, so I think I'll be in  for a shock by the sounds of it!
Update: you can now see the after shots here.
Audenza x
House Renovation- Before Shots. By Hollie Brooks
2 replies to "House Renovation- Before Shots"
Leave a comment
Your comments make us happy!
Blog Etiquette
Please note that all content, including text and images are copyright of Audenza, unless otherwise stated.

If you would like to use content from our site, then we're very flattered to hear that, but please note its origins on your site or blog, provide a link back to us and kindly let us know where you have used our content.

Thanks!