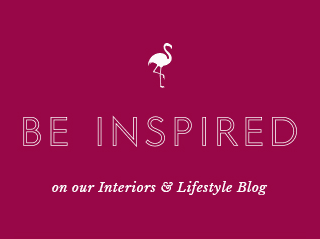 Behind the Scenes: Building our New Photography Set
20 Jul 2018
It's all systems go at Audenza HQ at the moment, so we thought we'd give you a bit of a behind-the-scenes look at some of the action over the coming months. Starting with our new photography set!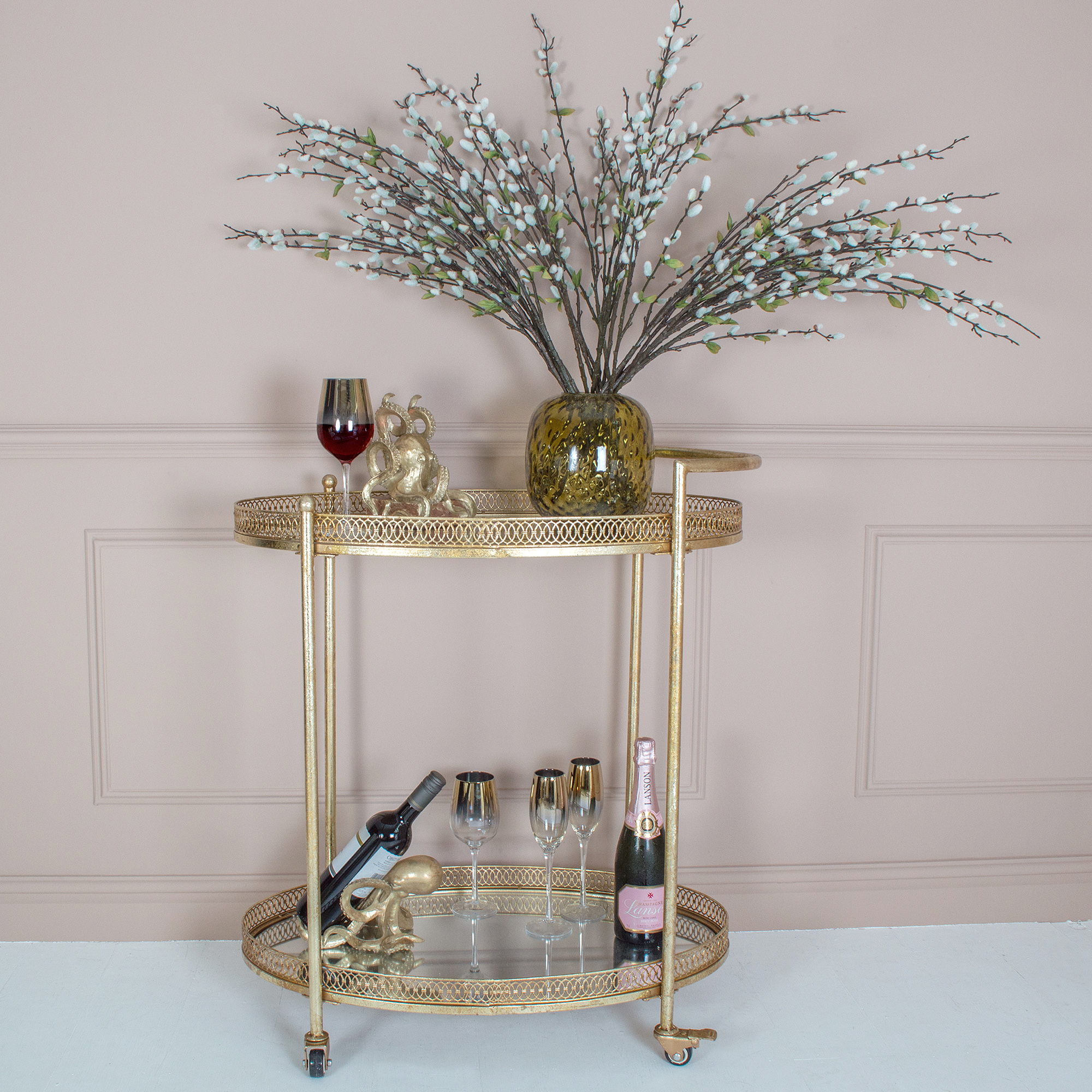 How the old set used to look
So, we have just moved our photography set (posh word that for what is essentially a stage set of two walls) into Audenza HQ – at last.  It makes everything so much easier as all of the products are here to photograph, so no moving massive amounts of products to another location.  We can even stop for lunch in the middle of working which is an added bonus.  As we are not able to make any changes to the fabric of the building (there is also a lot of pipework running up the walls), the whole set had to be made from massive boards of MDF, even the flooring!
Researching panelling we decided to have a more contemporary look, with squared, flat panelling instead of the previous beaded mouldings to break up the wall space.   Although the panelling now looks more contemporary, it's a historical design making a resurgence but using painted MDF as opposed to solid oak.  Our carpenter suggested using plywood laid in a herringbone pattern to resemble parquet for the flooring, which we liked the idea of, but the staining was a bit of a disaster which we have yet to resolve.  We knew we wanted a dark floor to give a much more dramatic effect than our current white one, so we used a walnut stain, but it turned out very patchy, so had to be reapplied thicker, which has resulted in a floor that looks like a slab of dark chocolate.  It certainly doesn't resemble a wooden parquet floor!  As we have a new range of rugs it's not too much of an issue at the moment, but we are still pondering the solution.  If anyone has any suggestions, we're all ears?! Our carpenter also made an extra board that fits behind the set and can be slid out and pushed into place on the set so we have a lighter wall for some shots, which is great, if rather difficult to manoeuvre!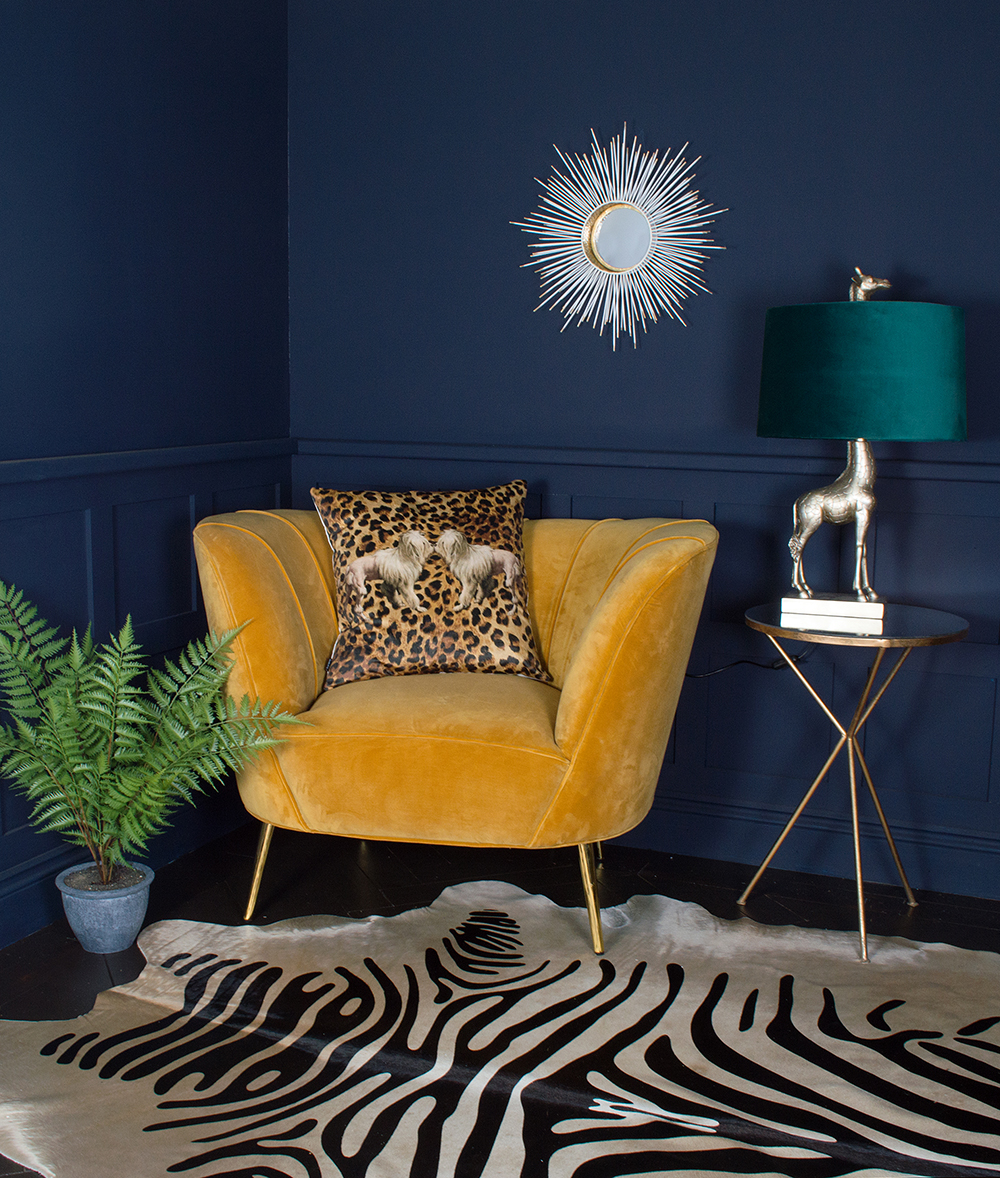 Ta da! The finished set, PLUS our brand new Curvarella Turmeric Velvet Armchair which has just launched online
What do you think to our new set?  Impressed?  We are, and loving not having to move massive amounts of stock from one premises to another.  Since it's usually just Amelia and I on the photoshoots, it also means Hollie is here for her input as well which is good.  We have so much gorgeous new furniture and accessories arriving at the moment for our autumn/winter collection and it's all looking fabulous against our new set so far.  Keep your eyes peeled for some sneaky peeks on Instagram Stories as we're shooting!  Find us: @audenzahome.
Jacqui x
Leave a comment
Your comments make us happy!
Blog Etiquette
Please note that all content, including text and images are copyright of Audenza, unless otherwise stated.

If you would like to use content from our site, then we're very flattered to hear that, but please note its origins on your site or blog, provide a link back to us and kindly let us know where you have used our content.

Thanks!