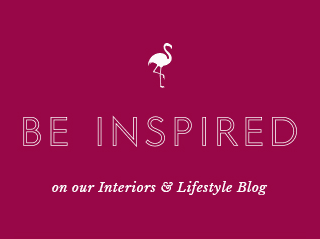 Shortlisted in the Amara Interior Blog Awards!
9 Oct 2015
O.M.G.
We did it!!  We were shortlisted in the 'Best Organisation' category of the Amara Interior Blog Awards for the second year running, no less.  Which means we were voted in the top 5 in our category!  We're absolutely gobsmacked and completely over the moon.
All of you wonderful people out there that voted for us, you're amazing.  And anyone that didn't.. well, we'll deal with you later.
Seriously though… THANK YOU.   It's such an honour and a privilege to be voted up there amongst some massive brands whom we really respect.   So the next step is a very swanky awards ceremony at the Ham Yard Hotel in London at the end of the month.   Which if I'm honest, I'm dreading.  I really hate beautiful interior design, amazing goody bags and free cocktails.  It's going to be hellish.
Coincidently it's actually our 3rd birthday on Monday, so as a double celebration and a massive thank you to you guys for supporting us over the last 3 years we're offering the choice of 3 free gifts!  The email with the details will be going out on Sunday, so sign up here if you're not already on a mailing list… trust me, you do not want to miss this one!
Have a wonderful weekend.  I'm off to continue working into the Friday evening, however I will be taking this weekend off!  Maybe.
Much love.
Hollie x
Leave a comment
Your comments make us happy!
Blog Etiquette
Please note that all content, including text and images are copyright of Audenza, unless otherwise stated.

If you would like to use content from our site, then we're very flattered to hear that, but please note its origins on your site or blog, provide a link back to us and kindly let us know where you have used our content.

Thanks!