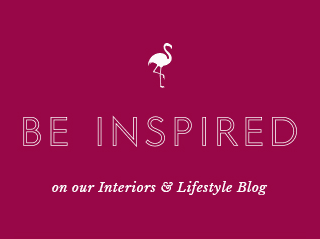 How to Cover a Notice Board in Fabric
3 Jul 2014
Notice boards are great but if you want a big one then goodness me they are ugly – I wanted a nice big one to pin up all the bits of paper of things pending, important mustn't forget stuff and a few postcards and greetings cards to remind me of happy times. The only way forward was to cover the large blue object myself. It was so quick to do I was quite shocked – the hardest bit was choosing the fabric from my embarrassingly large stash.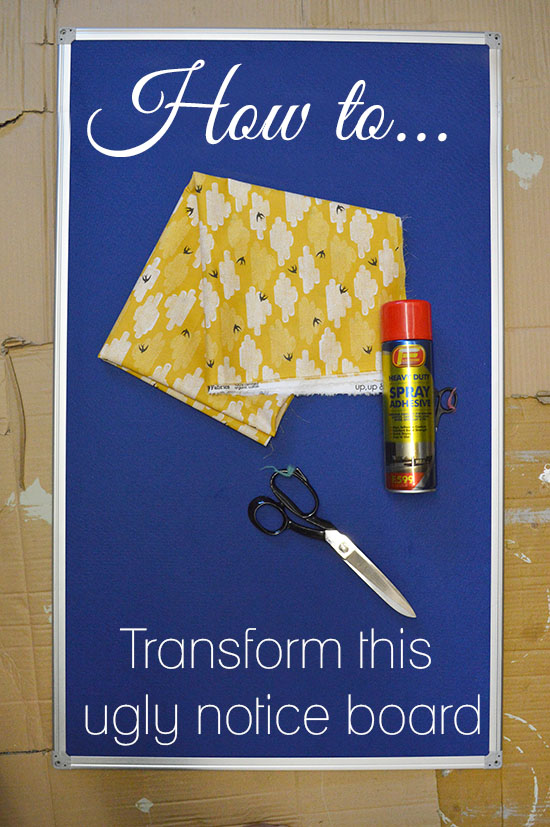 So here's how to cover a notice board in fabric.
1. Cut the fabric so you have a few inches at each edge to turn over to the back and using a spray adhesive (I used a carpet adhesive) start at one end spraying a section at a time and then smoothing it down to make sure there aren't any wrinkles.
2. Carry on like this until the front is covered.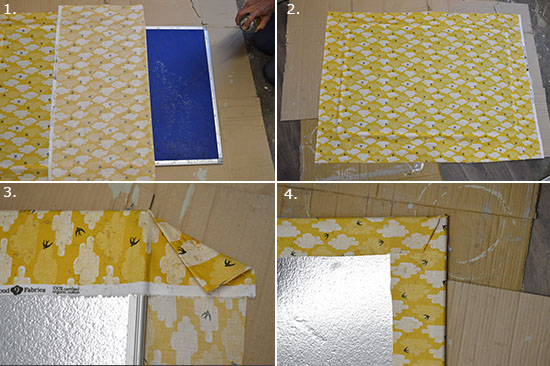 3. Then turn the noticeboard over and make neat folds at the corners –spraying each fold in turn to hold the fold in place. Spray one edge at a time and smooth down the fabric.
4. I left it to dry for an hour or so and then made tiny holes in the corners with a small pair of scissors where the fixing holes are for drilling the noticeboard to the wall.
One lovely noticeboard and so simple. One word of warning though is to make sure you sheet the area you are working in well as spray glue is messy stuff!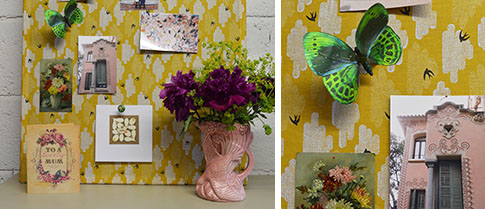 Jacqui x
How to Cover a Notice Board in Fabric by Jacqui Brooks
2 replies to "How to Cover a Notice Board in Fabric"
Leave a comment
Your comments make us happy!
Blog Etiquette
Please note that all content, including text and images are copyright of Audenza, unless otherwise stated.

If you would like to use content from our site, then we're very flattered to hear that, but please note its origins on your site or blog, provide a link back to us and kindly let us know where you have used our content.

Thanks!