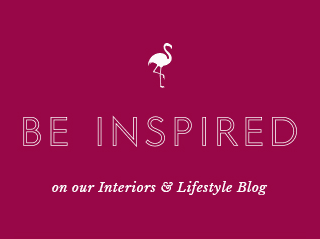 We Love: Emma Bridgewater For Persephone Books
22 Jan 2013
Hands up who likes Emma Bridgewater?  Now who likes Persephone Books?!  Good news.. these two fantastic British companies have joined forces to do a limited edition jug and bowl, designed and manufactured by Emma Bridgewater, specially for Persephone Books!  We love Emma Bridgewater and Persephone, so we were really excited when we found out!
Persephone Books have 100 in their collection, they are all resurrected 'forgotten' novels, both fiction and non-fiction "by women, for women and about women."  They are all published in their signature grey covers, which make them a gorgeous addition, or indeed feature for your bookcase.  My Mum has quite a few of them and displays them proudly in her living room.  You will also notice that we use them quite regularly in our product shots for the website– their neutral covers make them great for styling with things.  I'm not much of a reader myself (not anything with any literary note anyway), but I will certainly be looking to buy some Persephone books for my own bookcase soon- don't you think they look lovely?!
I particularly love them styled with these Swan Vases.
The design on the limited edition bowl and jug is based around a pomegranate, which is actually a symbol of the Greek Goddess Persephone and on the inside is written- 'One hundred books', which of course is the number in the Persephone collection.
They're not available to buy online, but you can get hold of them from their shop on Lambs Conduit Street in London- or like my Mum did, you can call the store and they will take your order over the phone and ship it out to you.  I have also recently learned Persephone offer 'A Book a Month', which means that you can buy a subscription for either 6 or 12 months and they will send you a new book every month, which you can choose before hand and they can even gift wrap each one too for an extra charge.  I think this is such a lovely gift idea for book and house lovers!
So what do you think?  Will you be rushing out to start or expand your Persephone collection… or has the Emma Bridgewater ceramics tempted you?!
Audenza x
Emma Bridgewater For Persephone Books! By Hollie Brooks
Leave a comment
Your comments make us happy!
Blog Etiquette
Please note that all content, including text and images are copyright of Audenza, unless otherwise stated.

If you would like to use content from our site, then we're very flattered to hear that, but please note its origins on your site or blog, provide a link back to us and kindly let us know where you have used our content.

Thanks!