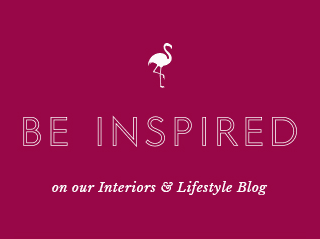 We Love: The Vintage Christmas Boutique
20 Nov 2012
Last week Amelia, my Mum and I attended a vintage Christmas fair at Woburn Abbey in Bedfordshire.  The fair was called 'The Vintage Christmas Boutique' and was run by Betty and Violet.  We had tried to book a place at the fair ourselves for a stand, but unfortunately they were already full, so we went along for the day anyway to check it out.
It was held inside the gorgeous surroundings of Woburn Abbey, in the Sculpture Gallery and when we arrived it was a very cold, very foggy and an altogether dreary day.  But the moment we stepped inside the fair we knew we were in for a treat!
My mum always jokes that whenever we go anywhere Amelia and I's first question when we get there is always, 'Is it time for lunch yet?!' and true to form, we decided to sit and have a coffee and piece of cake before having a wander round.  The tables were set out beautifully, with vintage china and a lady singing live music… the cake certainly didn't disappoint either- you can never go wrong with a good slice of lemon drizzle in my eyes!
The fair itself was a bustling hive of activity, with an array of beautiful stalls and plenty of buyers on the lookout for the perfect Christmas presents.  We bought a few lovely bits ourselves when we were there, but I can't show you what we got unfortunately because they're all Christmas presents!  The problem us three always have buying for each other, is that very often we go to these lovely little fairs together, so we have to try and sneak off and buy bits in secret… it's always a risky manoeuvre and you can't help but end up looking very shifty constantly looking around you as you're paying!  Typically I walked up on my Mum just as she was buying something for me!
There were so many lovely stalls at the fair and I'd love to show you all of them, but here's a pick of some of our favourites:
The chaise longue in the above photo is from a company called Velvet Eccentric… isn't it just to die for?! Literally, absolutely, incredibly, stunning?  Well, we thought so too… and my Mum ended up buying it!  It was perfect timing that she happened to be looking for a new sofa and this chaise definitely fitted the bill!
The room it's going in, is still in progress at the moment, but once it's finished I'll show you it in-situ!
Bon Chic Bon Genre specialise in antique and French fabrics and French and Continental antiques for the home and garden.  We loved their selection of decadent antiques- imagine serving punch at a dinner party from the Silver bowl above, how very regal!
Betty and Violet organised the whole day and their stall was a treasure trove of handmade and vintage loveliness!  We have a bit of a penchant for tapestry handbags and we loved the one above, but just about managed to tear ourselves away on the premise- 'How many tapestry handbags does one girl really need?!'
With a gorgeously styled and curated collection of vintage clothing, corsets, antiques, and trinkets, Hesta Nesta had such a perfect backdrop to their stand, with the oil painting behind complimenting their wares beautifully.
 I'd be interested to hear which is your favourite from the stalls above, so do leave a comment below.  I would also love to know what you think to our new chaise- is anyone else out there as eccentric as us?!
Audenza x
The Vintage Christmas Boutique- By Hollie Brooks
4 replies to "We Love: The Vintage Christmas Boutique"
Leave a comment
Your comments make us happy!
Blog Etiquette
Please note that all content, including text and images are copyright of Audenza, unless otherwise stated.

If you would like to use content from our site, then we're very flattered to hear that, but please note its origins on your site or blog, provide a link back to us and kindly let us know where you have used our content.

Thanks!