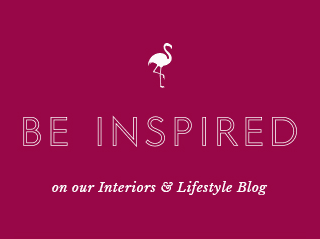 Five Creative Ways to Use Wallpaper Around your Home
6 Feb 2014
Wallpaper is a great way to bring a splash of colour and pattern into your home in small doses.  It can be used to link small items with a strong design and colour that you really love but don't want it to overpower your scheme.  It's also a great way to revamp tired pieces that need updating.   I always save wallpaper offcuts and even have a few bits from friends when I have particularly liked the design. So here's my top five ways to use wallpaper around your home:
1.  Wallpaper a piece of furniture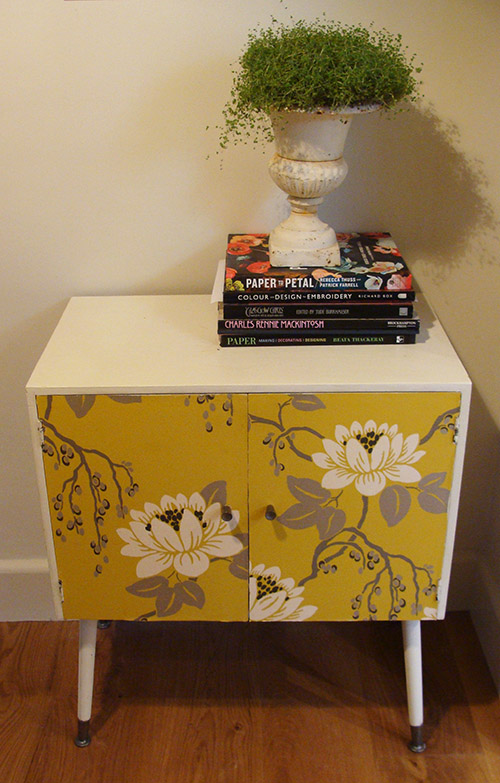 This simple little cabinet stores my home paperwork.  I love the shape but I wanted a pop of colour in this dark area of the room so I painted it white, removed the knobs, cut the wallpaper to size, pasted it to the doors, trimmed to fit and put the knobs back.  An easy, simple way to give a dash of pattern and colour to a mid-century piece.
2.  Wallpaper the back of open shelving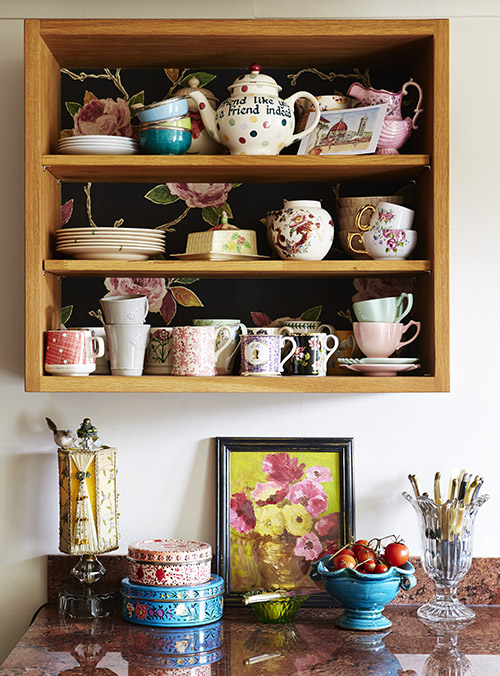 Photograph: Rachel Whiting- Homes & Antiques Magazine. Styling: Audenza
When I spotted this wallpaper I knew it had to be mine – do you get this feeling when you see a perfect colour and pattern combination that just speaks to you?  Anyway, the back of the open shelving in my kitchen was crying out for some oomph so again it was a simple job to measure, paste and then trim the paper.  I also lined my large saucepan drawer with the paper which cheers me up when I open it to remove a saucepan – cooking being one of my pet hates.
1930's china cabinets lend themselves well to being wallpapered.
3.  Wallpaper a glass table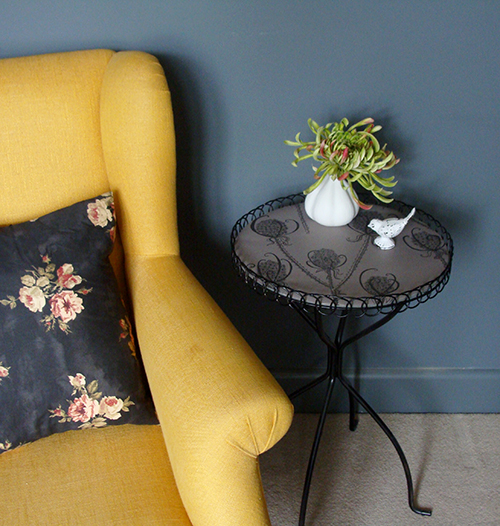 This cute little glass topped table cost me £20 for a pair at a vintage fair, I couldn't resist them – such a bargain and crying out for tlc.  They were a dingy yellowed white but otherwise in good condition.  I spray painted this one black and then laid the glass over the wallpaper and marked round the part of the design I wanted to show and cut it out.  As the glass is opaque I couldn't put it underneath so I have used small pieces of folded over sellotape under the paper to hold it in place.  A quick coat of matt varnish would help to protect the surface.  The wallpaper is from a lovely company called Earth Inke.  I have recently papered my hall, stairs and landing in the gold version of the design called Teasel and it's quite stunning.
4.  Cover a lampshade in wallpaper
Now this is one I haven't tried but there is a blog called Home Life that gives detailed instructions on how to do it.  It's quite a simple, if fiddly, process but a great way to give new life into a tired old lamp and to bring a bit of the scandi vibe into your décor.
5.  Cover a cork pin board in wallpaper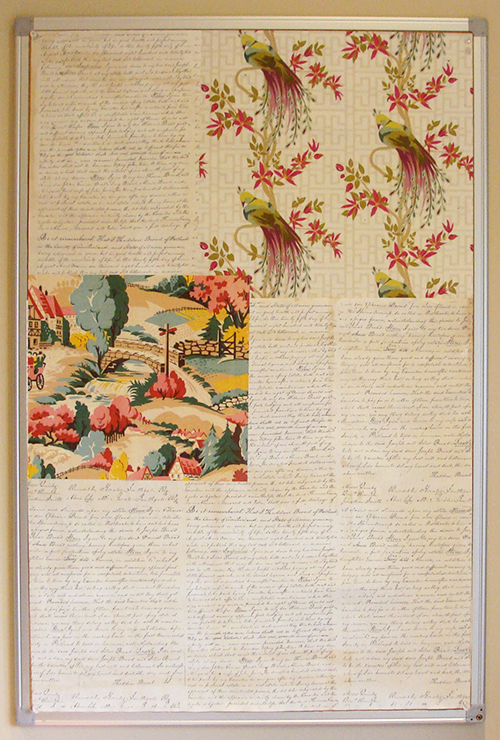 Cork pin boards are a great invention but goodness how bland!  We covered our office board in wrapping paper but it could just as easily be covered in wallpaper.  Again it was simple – measure, cut, paste and trim to fit.
The possibilities for wallpaper offcuts are endless from covering box files to decoupage on that boring kitchen chair.  I would love to hear about your wallpaper exploits so please let me know if you try one of these ideas or if you have other ingenious ideas for wallpaper.
Jacqui x
Five Creative Ways to Use Wallpaper Around your Home- By Jacqui Brooks
2 replies to "Five Creative Ways to Use Wallpaper Around your Home"
Leave a comment
Your comments make us happy!
Blog Etiquette
Please note that all content, including text and images are copyright of Audenza, unless otherwise stated.

If you would like to use content from our site, then we're very flattered to hear that, but please note its origins on your site or blog, provide a link back to us and kindly let us know where you have used our content.

Thanks!