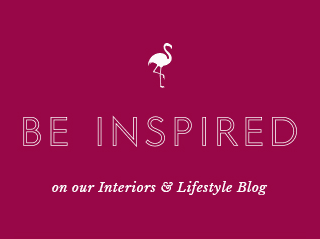 Garden Design Solutions- Book Review
23 Nov 2015
When you can feel the chill in the air it's time to start planning your garden. This is the time when the bare bones of the garden present themselves and you can think about what works, and more importantly, what doesn't work. This is where my latest book review comes in – gardens to drool over and to take inspiration from. 'Garden Design Solutions' by Stephen Woodhams, published by Jacqui Small, is definitely not English country cottage gardening, more a master class in contemporary outdoor spaces from around the world.
The book is broken up into six chapters that lead you through the design process and also the necessary thought processes for getting the garden you want, and a garden that suits your lifestyle. The image below taken from the chapter on 'Texture & Surfaces' shows the inspired use of different materials in the garden that complement each other and create harmony. Also the idea of 'rooms' in a garden – one area for dining and another for relaxing. Who would have thought to make a rug effect under the table with an inset panel of timber decking?
Another image from the same chapter reveals a suburban plot with large scale pots for drama, and again divided into rooms, which creates more interest and the element of surprise. Both of these gardens still work well in the winter because of their architectural quality and the use of evergreen's helps to soften the winter starkness.
Now this is a terrace to die for is it not? Simple and uncluttered urban living at its best.   Not that I could ever leave it at that with my propensity for more is best! I am too much of a plant person to be able to simplify in such a way but I can admire the sheer beauty of the design.
These gardens are not your average plot but there is much that can be taken from them to be used by us lesser mortals. And it's not just a coffee table book as the text is informative and thought provoking, as in helping you to understand the design process, and to make you think about what you want to achieve. I am particularly inspired by the use of different materials and how you can achieve texture and interest with hard landscaping.
Jacqui x
Never miss a post: follow us on Bloglovin'!
Images from'Garden Design Solutions' by Stephen Woodhams, published by Jacqui Small.
Image 2 by Heiner Orth. Image 3 by Stephen Woodhams. Image 4 by James Merrell.
Leave a comment
Your comments make us happy!
Blog Etiquette
Please note that all content, including text and images are copyright of Audenza, unless otherwise stated.

If you would like to use content from our site, then we're very flattered to hear that, but please note its origins on your site or blog, provide a link back to us and kindly let us know where you have used our content.

Thanks!