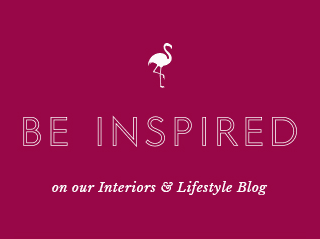 Garden Styling
4 Oct 2013
After my garden renovation earlier this year I now have a lovely terrace – such a lovely word and so evocative of holidays in the Med, sitting in the warm sunshine.  Patio doesn't have the same ring to it does it?   So, a lovely terrace needs styling and I have had fun this summer getting the feel for it and deciding how I want it to look.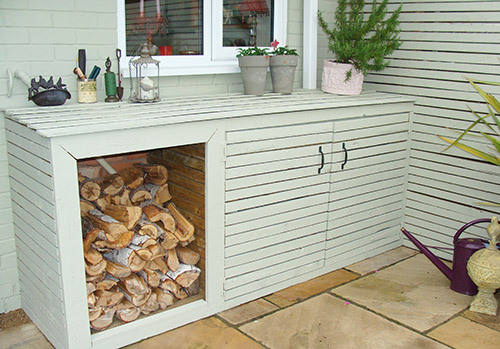 I had this big cupboard built outside the back door to hide the hose pipe reel and as a store for logs, it's also great to use as a potting bench.  The fence was quite ugly so to hide it strips of wood were attached by batons to the fence, which give a lovely frame to the terrace.  In the centre of the terrace there is a knot garden which, up until a week ago, was full of sweet pea wigwams and annuals but is in transition at the moment, and will have three large topiary (yet to be decided) in the centre, with wallflowers and tulips.  As it is right by the kitchen I like to have scented plants there and to be able to change them with the seasons.  The lovely bench came from Crocus and is flanked by two big urns of phormium.  The urns are made of some sort of composite and what a godsend that stuff is – so much easier to move when you feel like a change around.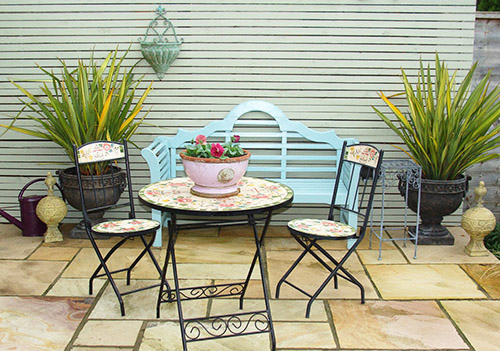 This side of the terrace is in shade from about 1 o'clock onwards so there is a collection of ferns and hosta's here and a metal table and chairs awaiting a revamp with spray paint.  It has been a lovely spot to sit in the shade during this glorious summer with the scent of sweet peas wafting around.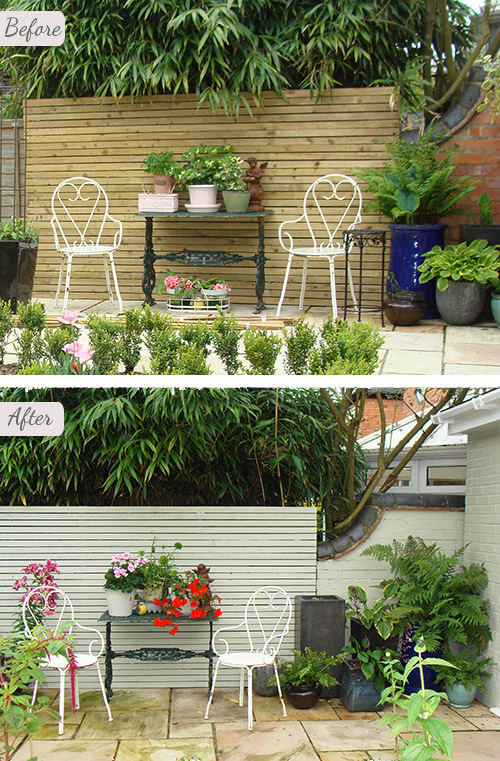 The étagère came from Audenza and is great for an added injection of colour and interest.  I've just put in a few pansies for winter colour as the petunias were looking rather sad.  I just love the witches broom, great for a quick tidy up and so much more decorative than your common or garden broom.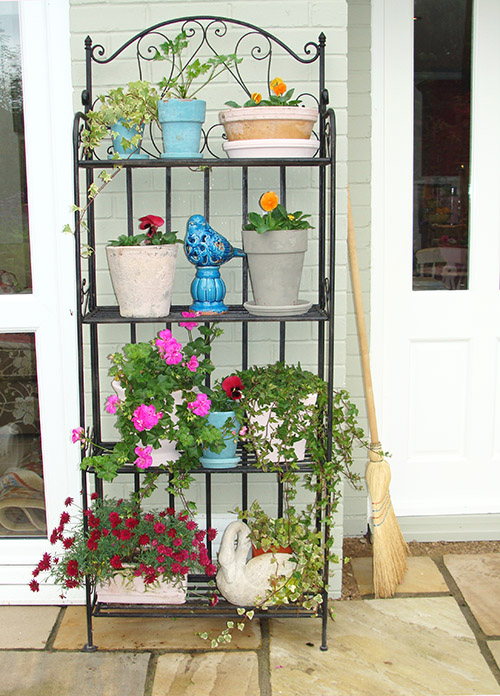 What has made the greatest impact on this space though has been painting the wall, fencing and potting bench in French Grey by Farrow and Ball.  The rear extension, which I inherited, had been built in a very bland brick which didn't match the rest of the house and, frankly, was quite an eyesore.  I must admit I dithered for a bit before painting it as it would be an expensive job to remove if I didn't like it but I think it's fabulous and really makes the space feel like an outdoor room.  And it's a great back drop for an ever changing array of plants and objects.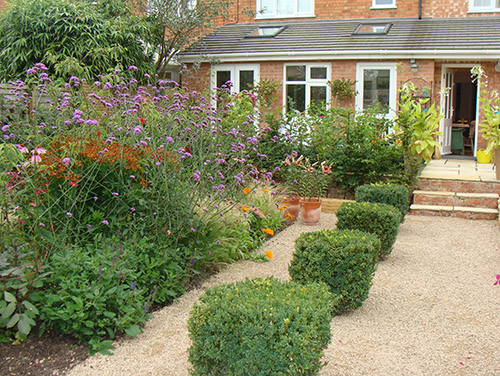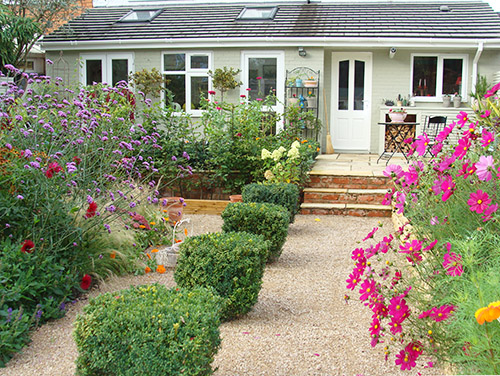 Jacqui x
Garden Styling by Jacqui Brooks
6 replies to "Garden Styling"
Leave a comment
Your comments make us happy!
Blog Etiquette
Please note that all content, including text and images are copyright of Audenza, unless otherwise stated.

If you would like to use content from our site, then we're very flattered to hear that, but please note its origins on your site or blog, provide a link back to us and kindly let us know where you have used our content.

Thanks!