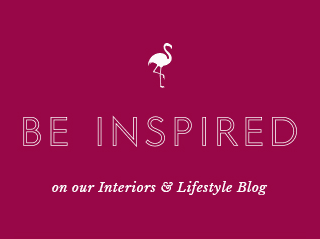 Living Room Makeover- Banish the Bland
11 Oct 2017
Each to his own, as they say, of which I'm a very firm believer, but I can sympathise with Jess of Gold is a Neutral blog on her thoughts on living with her white box of a living room.  Soulless is the first word to come to mind, and frighteningly devoid of character, so it's exciting to see how Jess has transformed her white box with this before and after living room makeover.  I love the blog name too, as gold is definitely a neutral must have for us Audenza ladies.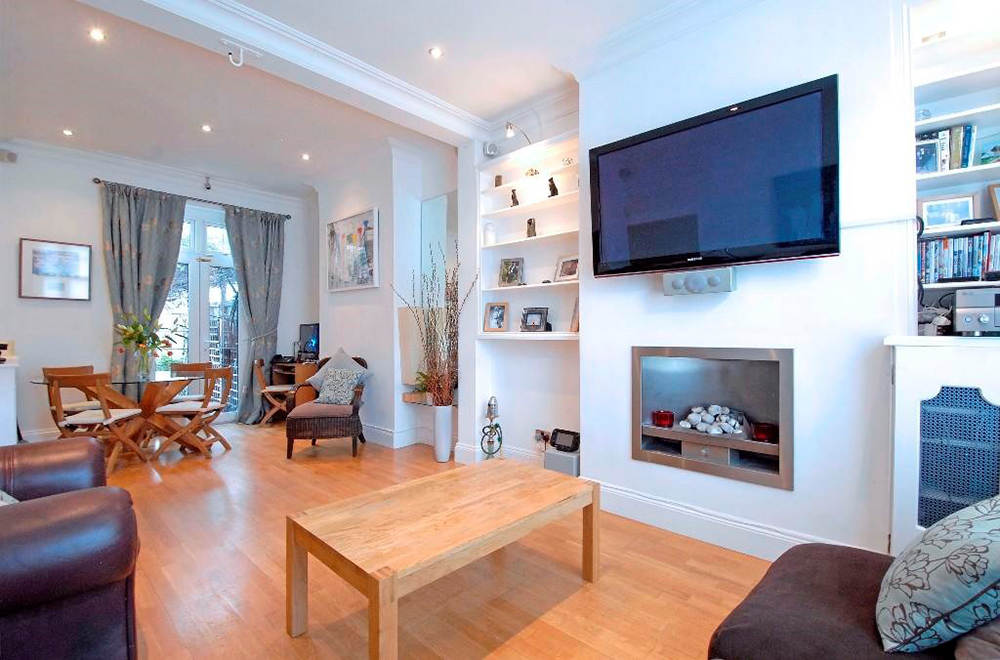 We asked Jess a few questions about herself and her living room makeover:
Hello! My name's Jess. I'm a former showbiz journalist and I have an interiors blog called Gold Is A Neutral which I launched in April this year. The blog covers all aspects of interiors, from my own journey renovating our Victorian terrace in South East London, to trends, house tours, expert advice and a bit of stylish travel as well. I'm loving it and am excited for what the future holds. I'm married to David and have two children Rafferty, 5, and Nellie, 1. They are both full of beans, stubborn as hell (like their mama) and are the reason I gave up the 9-5 and never looked back. I'm proud to be a working mum, though sometimes the juggle is a struggle.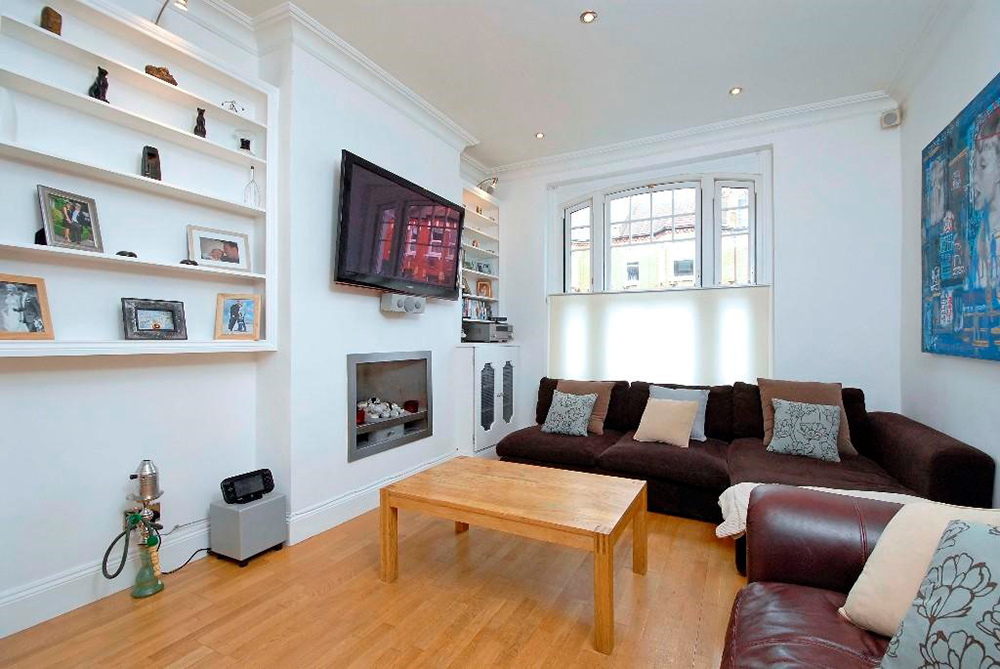 What is your favourite piece in the room?
It's a close call, but my favourite thing would have to be the gold Drip wallpaper from Jonathan Adler. It took months to arrive from New York and was a nightmare to hang but it makes me so happy and I've never seen it in anyone else's home. Which could just mean I have terrible taste of course!?!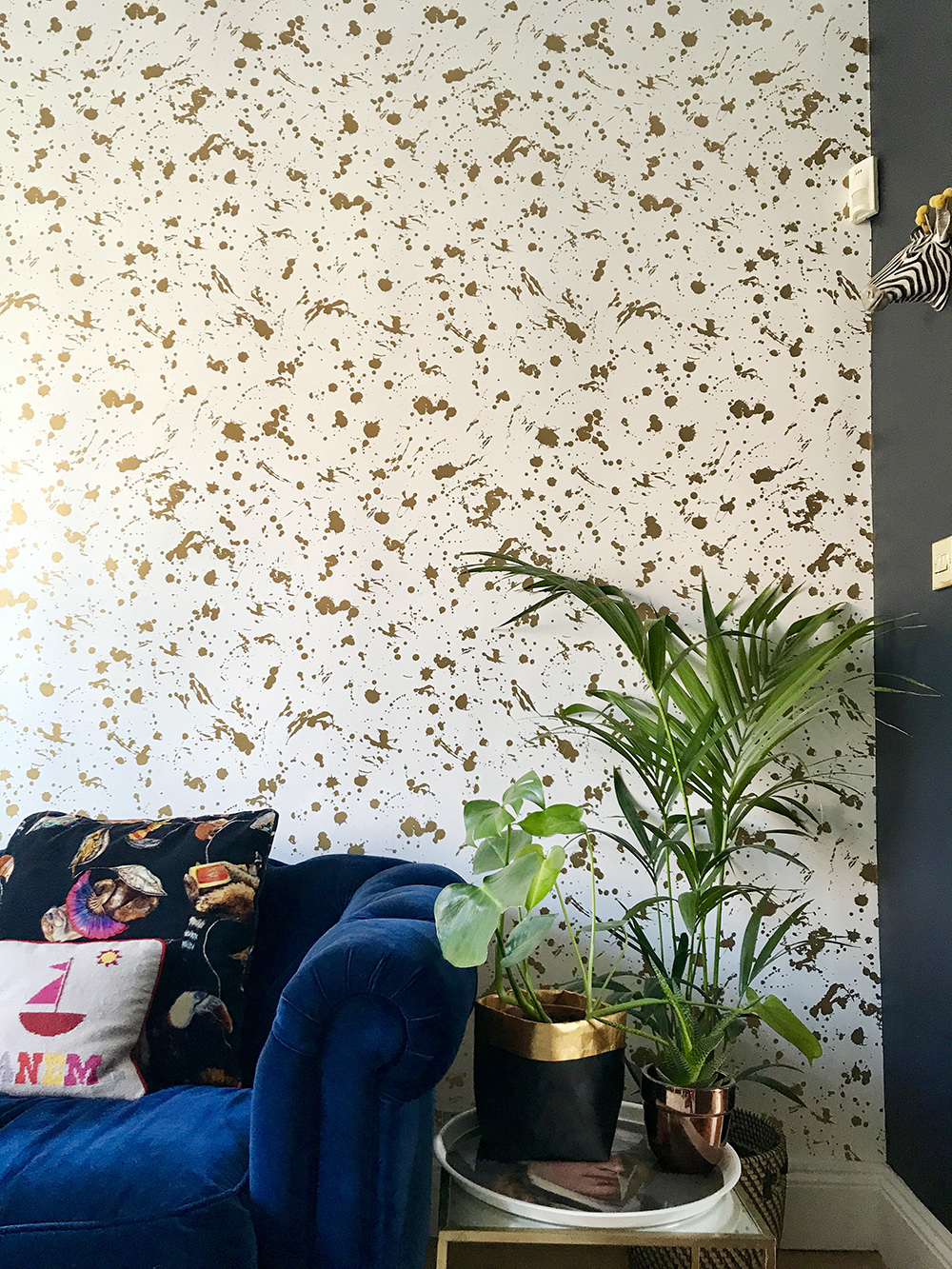 The room now looks unrecognisable, what was the most challenging part about the whole process?
There was so much to get rid of!  The existing shelves and cupboards had a false wall behind them which was chockablock with wires from the very dated built in sound system and CCTV network which had been installed right across the house. I have no idea what on earth the CCTV was for but I do know it was a pain in the bum to get rid of. It all needed unravelling and deciphering to locate the few wires we actually needed to keep.
It was also a big challenge trying to find someone to hang the wallpaper. It arrived with a blank border on either side and every decorator I asked to come and look at it turned up, shook their heads and said they didn't know what to do with it. Either that or they started furiously trying to google online instructions about how to hang it which didn't exactly fill me with confidence. But after many rejections we eventually found our man and it was so exciting to see it finally go up!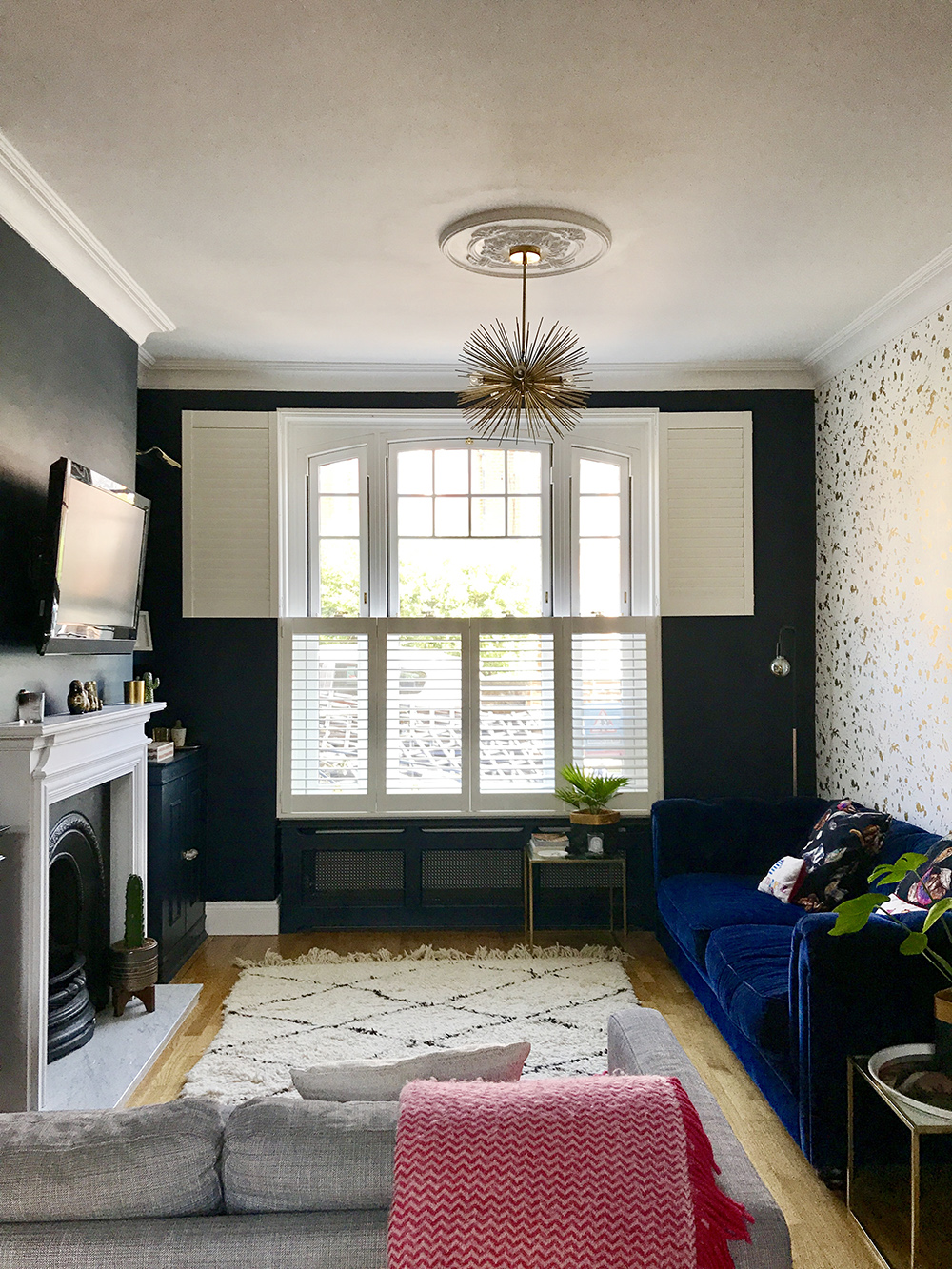 What was the best?
Getting rid of the hideously ugly floating gas fireplace and replacing it with a reclaimed Victorian cast iron fireplace that I found on Ebay. It instantly changed the face of the room and gave it the focal point it desperately needed. Another high point was when the white walls were painted the inky navy (Basalt by Little Greene). It actually made the room feel bigger and so sophisticated. I still absolutely love the colour and how cosy it is in the evenings.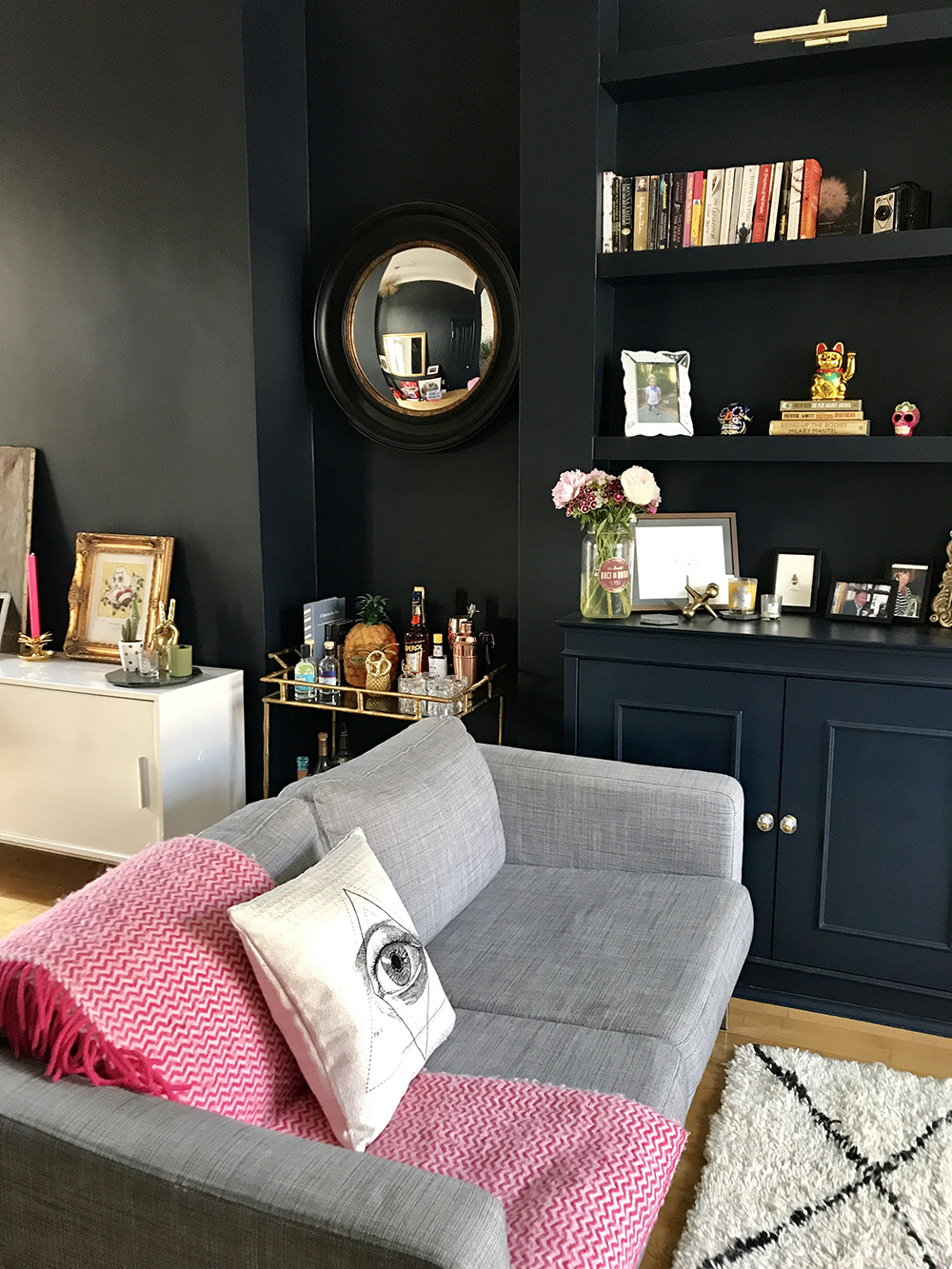 How long did the renovating process (on this room) take from start to finish?
Ages. We effectively gutted the whole room (except the floors, they are next on the list) and started again. I was heavily pregnant when we started and I was a bit too optimistic in hoping to get it all done and dusted before Nellie arrived. All in all, I would say it took about two months to do all the joinery, filling, plastering, priming, painting and electrics. Then a few weeks on top of that to find someone who could do the wallpaper. It was a labour of love but was worth it in the end.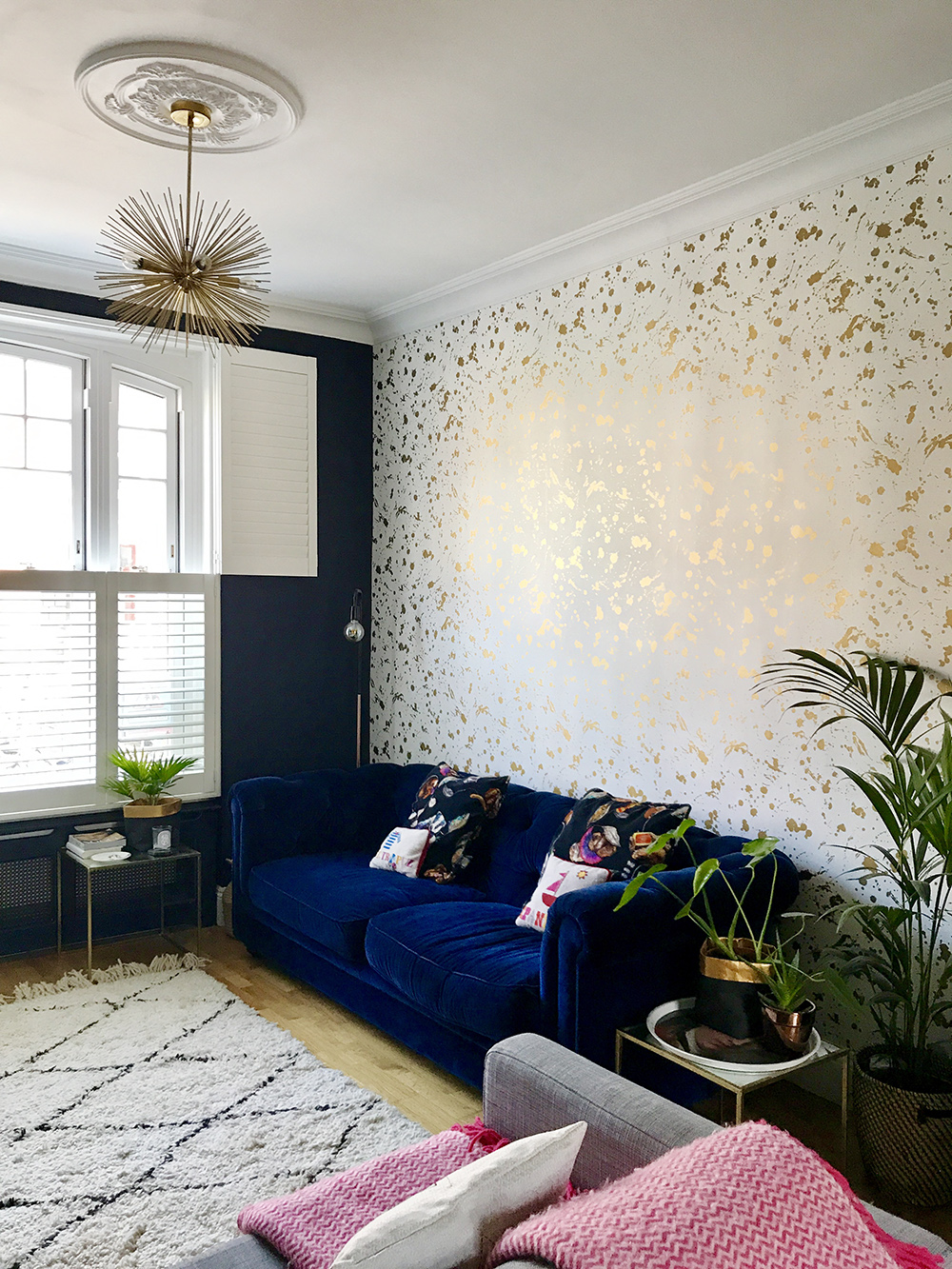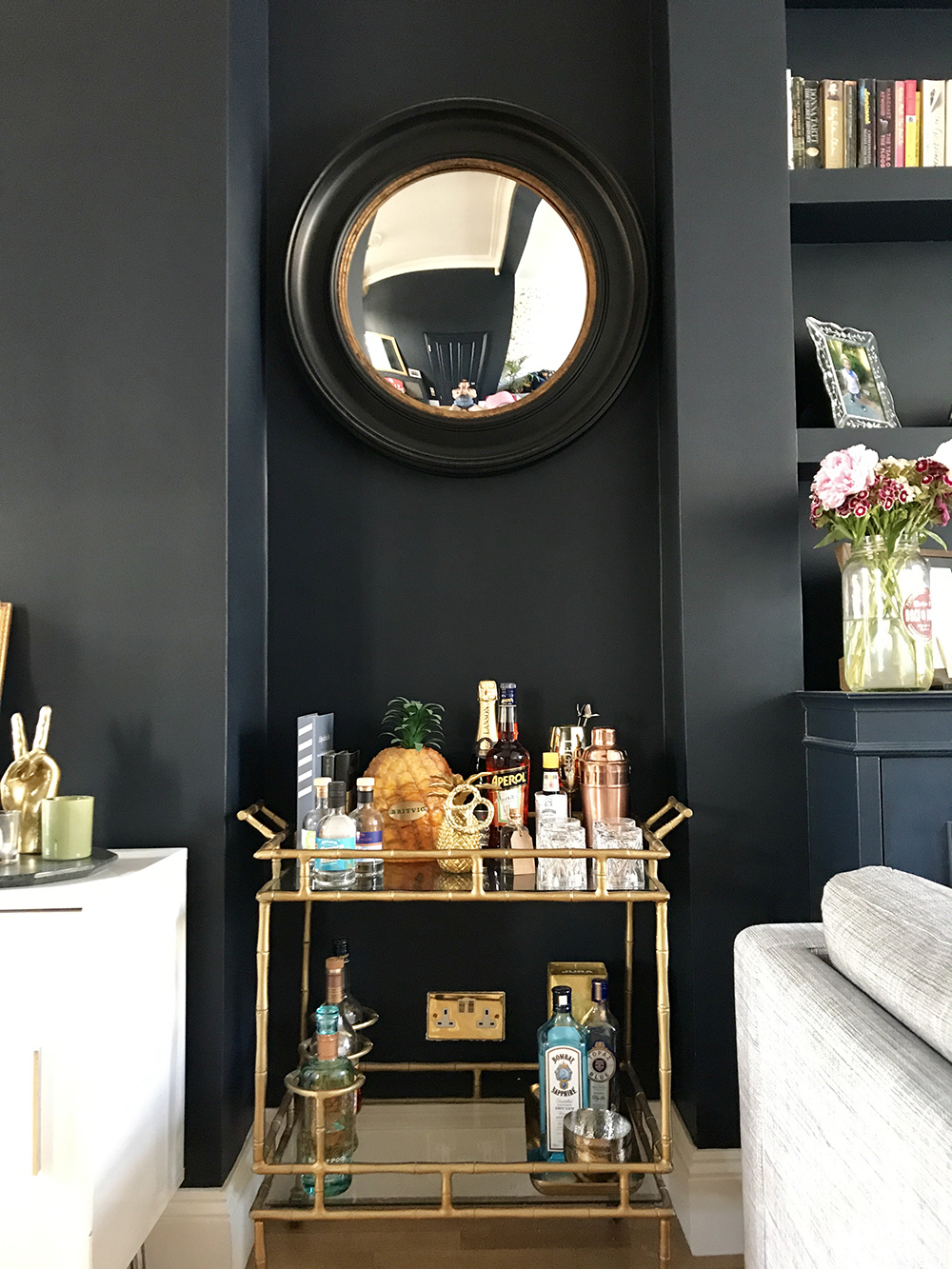 Get the Look
A stunning living room makeover that's finished, but not finished, as in Jess still wants to replace the flooring and the PVCu windows, but you don't even notice them, too busy absorbing the glorious colours, glam accessories, and that wallpaper.  Hollie has deep seated envy for that wallpaper and dreams about it haha!  The shutters work wonderfully for letting in light but blocking out nosey passers-by, I have them in my front rooms for the same reason, and they are great for small rooms where curtains would take up too much room.
What do you think to this before and after then?  Any favourite pieces?  Gold is a Neutral has been shortlisted in the top 5 for the Amara Interior Blog Awards 'Best Newcomer' category, and Jess is also a contributing interiors editor of Cosmopolitan magazine, which has to be good credentials, so if you want some more interiors inspiration you can follow Jess on Instagram: @gold_is_a_neutral and also pop over to her blog Gold is a Neutral.
Jacqui x
Never miss a post: follow us on Bloglovin'!
Image Credits: Gold Is A Neutral
8 replies to "Living Room Makeover- Banish the Bland"
Leave a comment
Your comments make us happy!
Blog Etiquette
Please note that all content, including text and images are copyright of Audenza, unless otherwise stated.

If you would like to use content from our site, then we're very flattered to hear that, but please note its origins on your site or blog, provide a link back to us and kindly let us know where you have used our content.

Thanks!