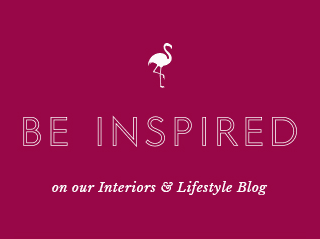 New Interiors & Lifestyle Magazine- 4 Magazine
2 May 2018
We all love and need a little design inspiration from time to time, am I right? Whether it's flicking through glossy mags or spending hours on Pinterest or Instagram. Well, let us introduce you to a new inspiration source, which is launching on Friday 5th May: 4 Magazine.  Founded by multi-award winning interior design blogger and editor, Victoria Jackson. Not only is Victoria a very talented lady, she's also incredibly lovely and very funny.  We were lucky enough to meet her at the Interior Blog Awards, where both of our blogs won!  Victoria shares with us how she developed her blog, Apartment Number 4 and put her editorial skills to good use to create her own online publication. Find out the beauty of 4 Magazine and why it stands out from other interior design magazines out there… we promise you won't be disappointed!
Tell us about yourself and your background.
Hey guys! Well first of all, thank you so much for having me here on Audenza. Where do I start? I founded multi-award winning interior design blog, Apartment Number 4 back in 2009. For the last 9 years I've been running the blog as a hobby alongside my full-time career as the editor of a menswear magazine. In March of this year, I was thrown head first into the world of freelance and decided I wanted to turn Apartment Number 4 into much more than a blog. I wanted to grow a brand. I also wanted to put my skills developed in the publishing industry to some use, so I worked with a designer to develop a digital magazine, where every product featured is directly shoppable from the page.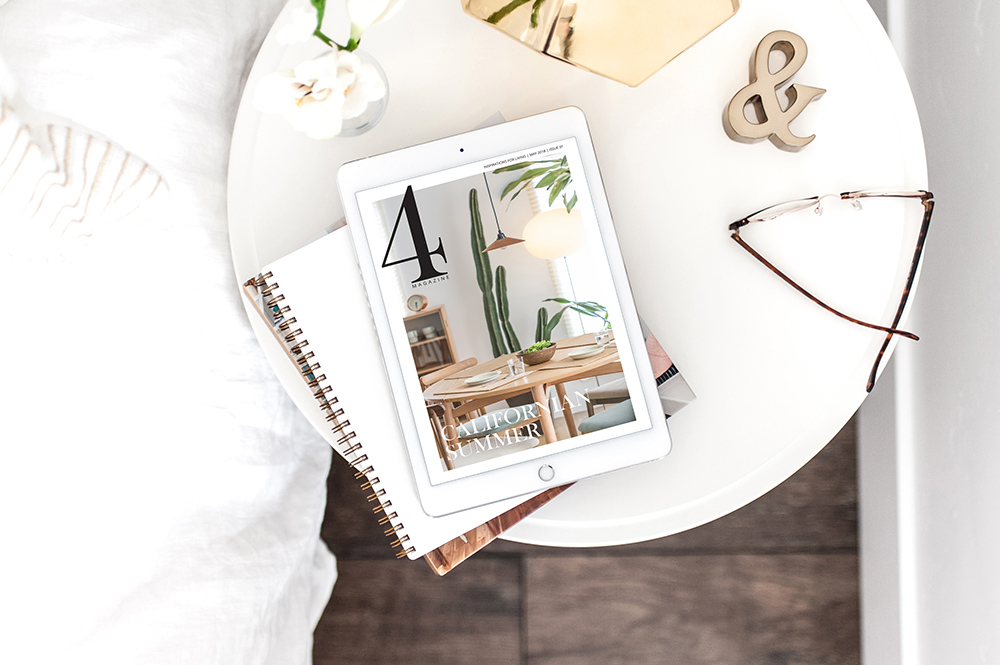 What compelled you to want to create 4 Magazine?
As a consumer, I know how frustrating it is when you spot something in a magazine, you go online to search for it and it's either not in stock yet or nowhere to be found. The beauty of 4 Magazine is that everything featured is directly shoppable from the pages of the digital document. The whole ethos behind the Apartment Number 4 brand is to help people create a stylish home regardless of budget – help being the key word here. Which is why I wanted to create a product that took away the stress and hassle away from shopping for home décor. Plus, with 8 years' experience as editor-in-chief, it would have been such a shame to let that go to waste.
What can readers expect from the magazine?
From inspirational home tours to spotlighting new undiscovered brands, 4 Magazine will be filled with helpful tips and advice, inspiring images and an insane amount of affordable product to bookmark.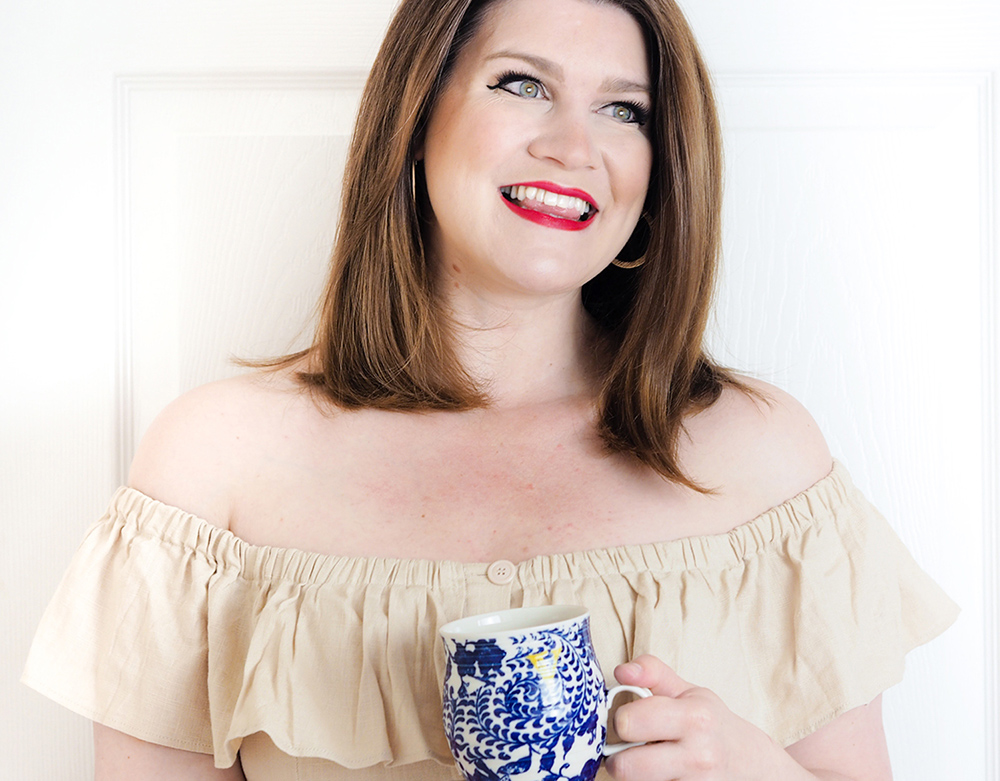 What makes 4 different to other magazines?  
For me it's the element of see now, buy now. There's also a real community surrounding the Apartment Number 4 brand, and readers know that whether they're reading the magazine, the blog or just chatting on Twitter, the products featured are trusted, authentic and, most importantly, affordable.
Can you sum up the magazine style for us?
I'm so excited to share the design with you. I met with my designer, armed with tear sheets, mock-up's I'd sketched out and list full of ideas. We worked together to create a sophisticated, cool, modern layout, which embodies the feminine feel of the Apartment Number 4 brand perfectly.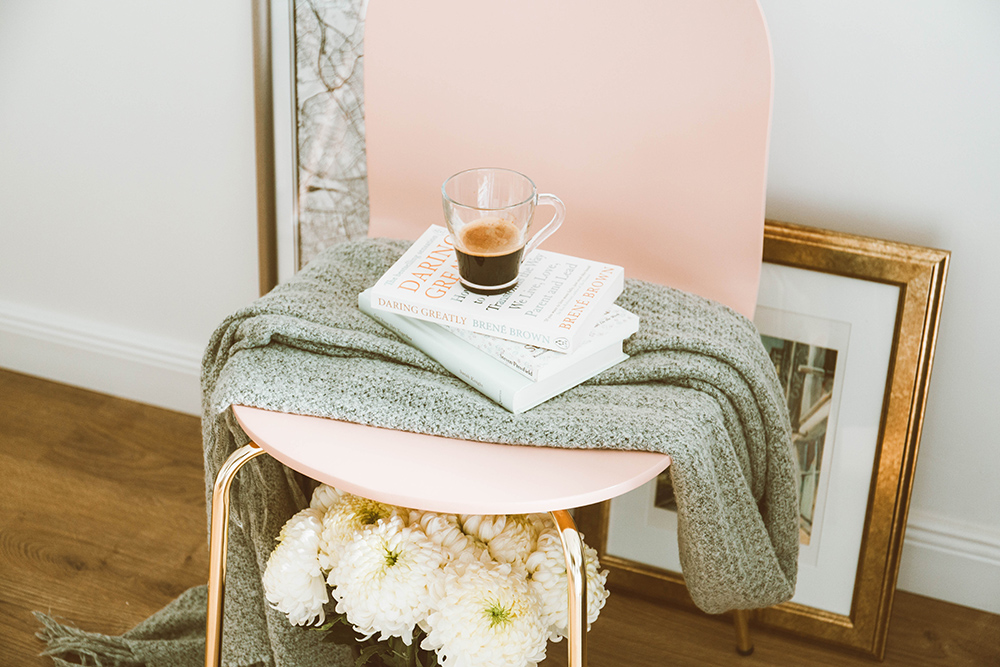 Anything you'd like to add?
Yes! I'm also super excited to announce the launch of The £89 Online Interior Design Service, designed to help people create their dream home at an affordable price tag. I work with the client to figure out what they'd like to achieve with the room at hand, create moodboards, floorplans, a comprehensive shopping list and styling tips to make the most of the room. I wanted interior design to feel accessible to all, no matter the budget, because I know how daunting it feels when faced with such a big project.
Thank you so much, Victoria for sharing your exciting launch with us – the magazine is sure to be a thing of beauty! If you're looking for design inspiration or maybe some useful tips to spruce up your décor, subscribe to 4 Magazine. The first issue launches this Friday 5th May.  What are you waiting for… it's free!
Leave a comment
Your comments make us happy!
Blog Etiquette
Please note that all content, including text and images are copyright of Audenza, unless otherwise stated.

If you would like to use content from our site, then we're very flattered to hear that, but please note its origins on your site or blog, provide a link back to us and kindly let us know where you have used our content.

Thanks!