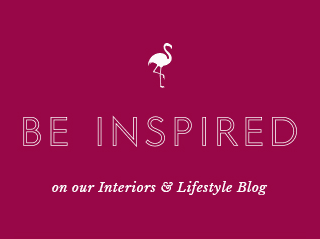 Sarah Raven Flower Tip
14 Feb 2013
Happy Valentine's Day all!  The sun is shining, love is in the air and there will be thousands of bunches of flowers being delivered up and down the country today!
My boyfriend works away and he flew to the Caribbean on Tuesday (tough life I know!), so I had not one, but three bunches of flowers from him on Sunday!  Now this is not a 'my boyfriends so great, he buys me three bunches of flowers' post, because let's face it, we only have Valentine's Day to force men into being romantic and I do not regularly (or even sporadically) get bunches of flowers!  This is a post to tell you about an amazing little tip from the wonderful Sarah Raven!
Unfortunately I didn't keep an eye on my lovely new flowers and the water ran out over night, which meant that my poor Tulips were almost done for.  I say almost, because thanks to a little tip that my Mum told me about from Sarah Raven I managed to revive them! I'm so shocked and happy that it worked I had to share it!
To revive your droopy florals, cut a short length off from the bottom of the stems (at an angle as you usually would) and then simply put them into boiling water for a couple of minutes.  Then pop them back into their vase in cold water and by the morning they will be as perky as the day you got them!  Look at my lovely beauties now, what a difference!
I do believe that Valentine's Day needn't just be for couples, so share the love today and buy someone you love a bunch of flowers, 'just because'.  I'd love to hear about your Valentine's Days, did you get a lovely surprise from someone?  Or maybe you were the one organising something special- tell us below!
I would also just like to mention a lovely company that we came across and both Amelia and I bought our respective boyfriends a card from.  The company is called Pogofandango and they have a fab range of laser cut cards for all sorts of occasions.  Ours were personalised, which I always thinks add a really nice touch.   So I would definitely recommend to check them out.
Have a lovely day and a lovely week and don't forget to tell us about your Valentine's below!
Audenza x
Sarah Raven Flower Tip- By Hollie Brooks
8 replies to "Sarah Raven Flower Tip"
Leave a comment
Your comments make us happy!
Blog Etiquette
Please note that all content, including text and images are copyright of Audenza, unless otherwise stated.

If you would like to use content from our site, then we're very flattered to hear that, but please note its origins on your site or blog, provide a link back to us and kindly let us know where you have used our content.

Thanks!