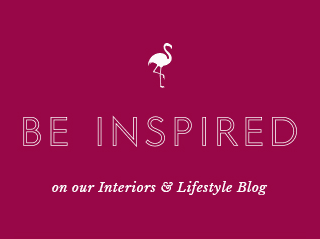 Sourcebook: Top 10 Tropical Wallpapers
8 Feb 2020
The go to trend in wallpapers right now is tropical wallpaper, and we love it at Audenza.  I've always been a big fan of wallpaper as I do love a pattern, it gives so much more depth and vibrancy to a room.  The top 10 tropical wallpapers we have picked for you is just a taster to get you into the mood, from dark and moody, to fun and quirky, to elegant and restrained.  The choice is yours, but they are all wow!
1. Osborne & Little – Palmaria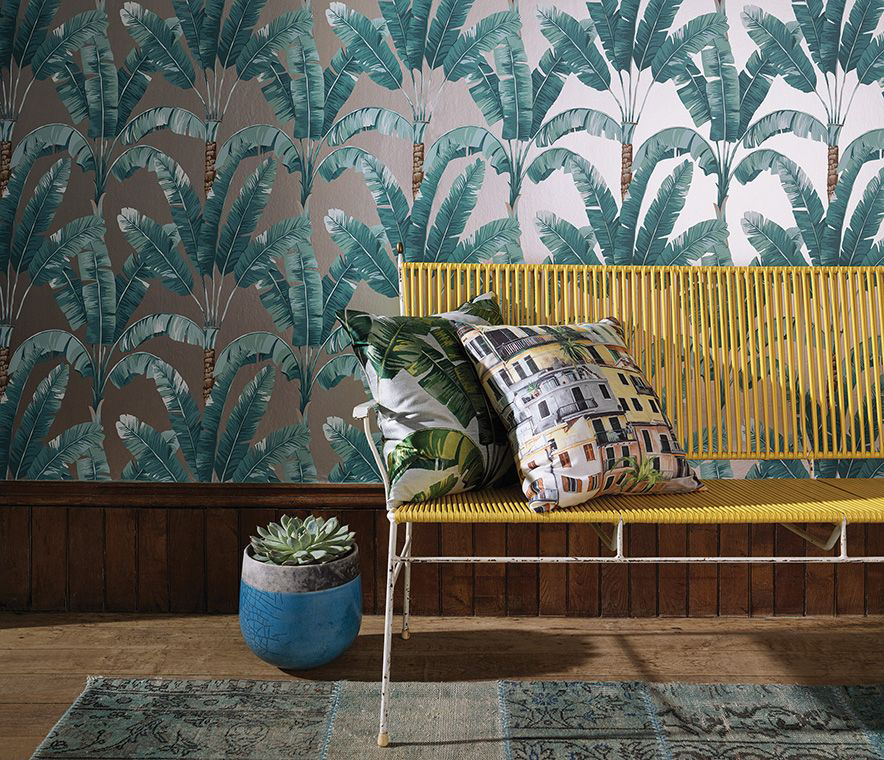 The Palmaria wallpaper, by Osborne & Little, is a beautiful large scale palm leaf design in a subtle bronze and teal colourway.  Perfect for adding richness and texture to a room.  Named after the island of Palmaria in the Ligurian sea.  You can almost feel the warm sea breeze!
2. Laura Hyden – Cheetah Wallpaper Mustard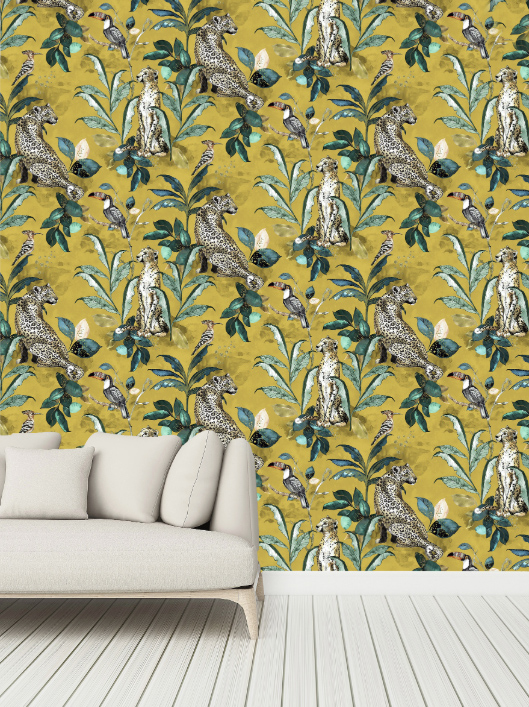 The Cheetah wallpaper by Laura Hyden, for Graduate Collections is a richly coloured exotic wallpaper, perfect for those of you with a taste of the extraordinary.  A pricey one at £125 per roll, but if you want to set a tropical scene well worth it.
3. Caselio – Jungle Palmes Wallpaper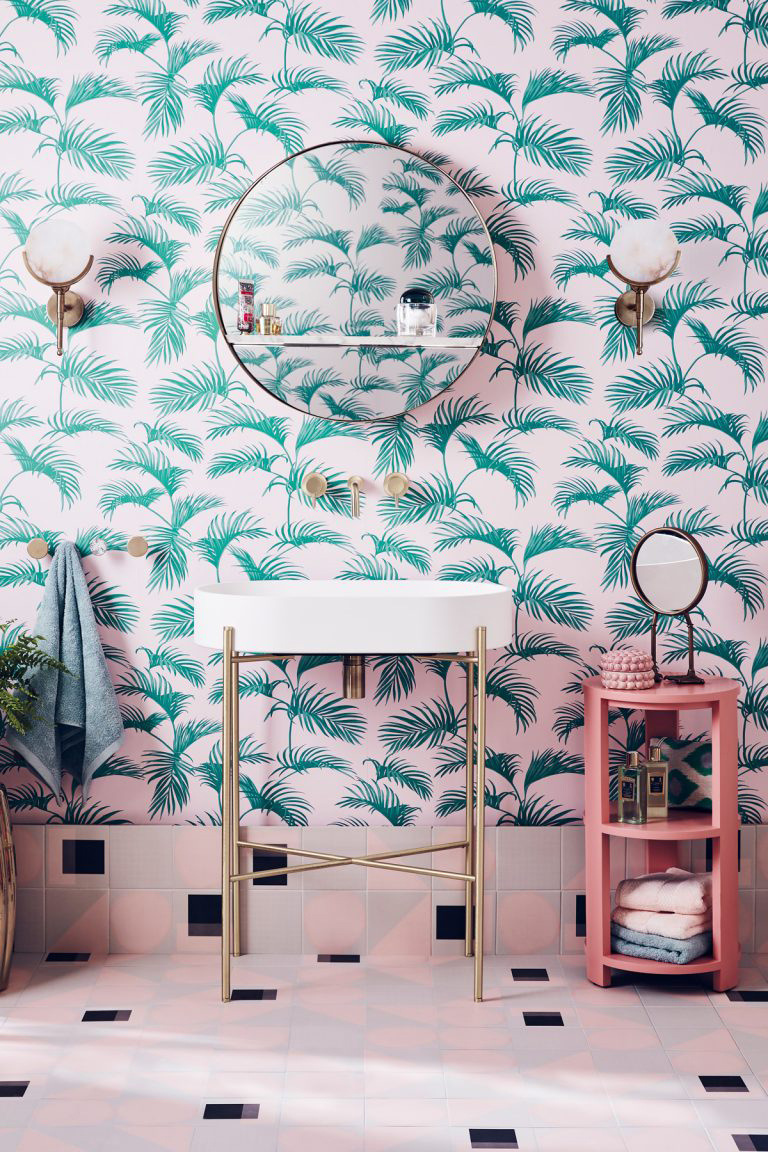 Image Credit – Livingetc: Photography: Simon Bevan/Styling: Rebecca de Boehmler
Fresh, exciting and very Miami Beach meets tropical.  Mint green and blush pink is very much on trend for the coming year, perfect for a bright breezy zing of colour.  The Jungle Palmes wallpaper, by Caselio is £35 per roll. So not a bank breaker.
4. Bonnie & Bold – Banana Leaf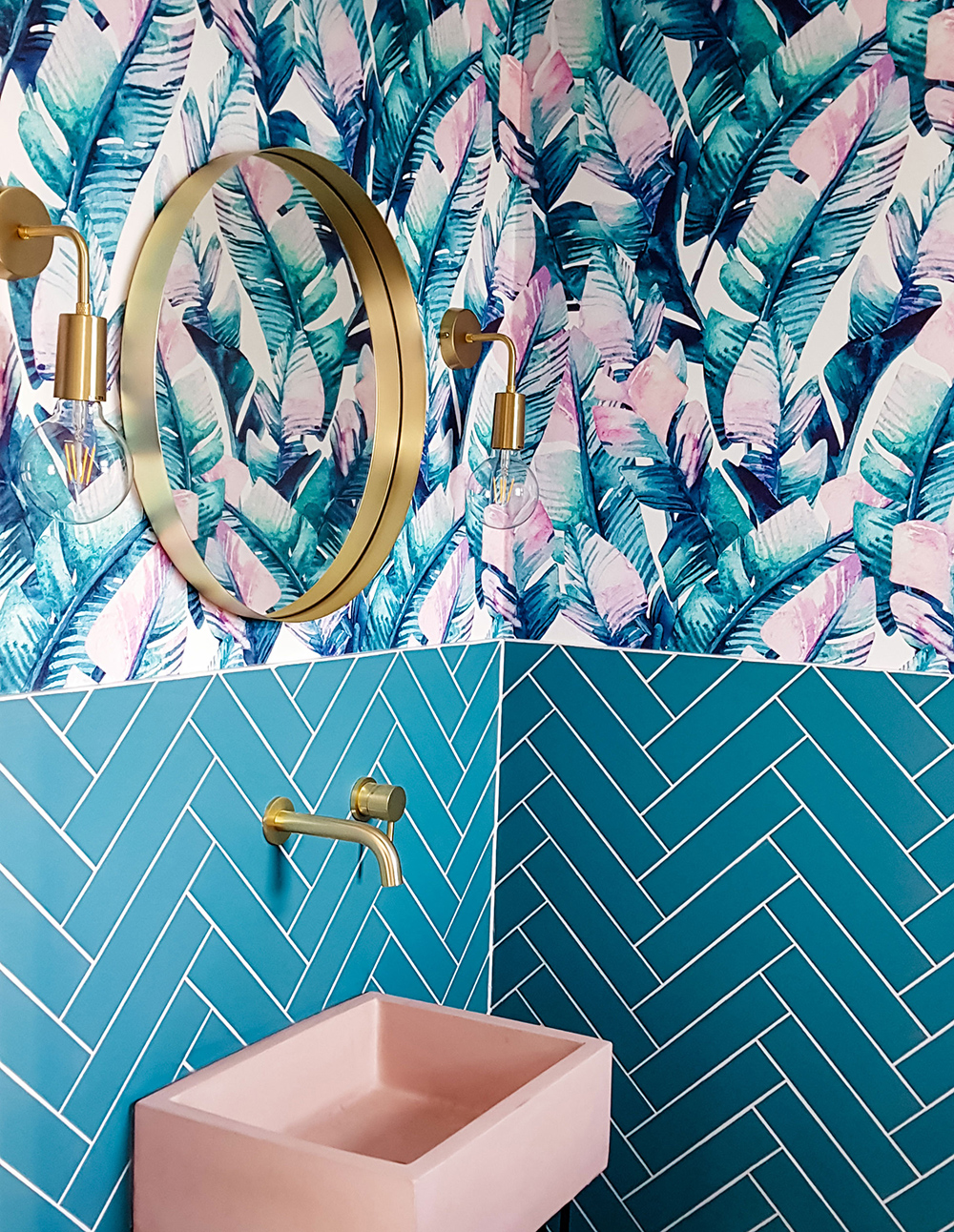 The Banana Leaf wallpaper, by Bonnie & Bold, is the striking option for those of you with a sense of adventure.  It comes in different lengths and widths, and they also offer a bespoke service.
5. Emma J Shipley – Kruger Wallpaper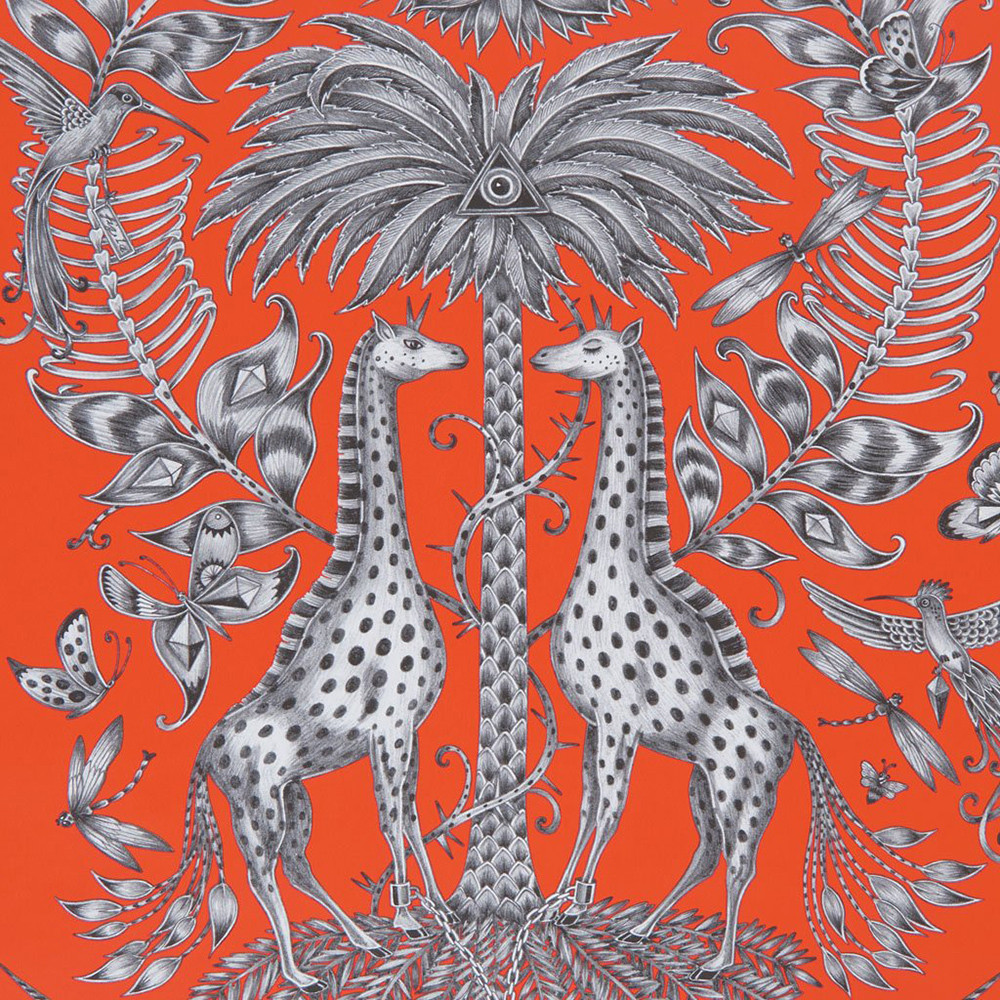 Kruger wallpaper, by British designer Emma J Shipley for Clarke & Clarke is another adventurous design. Shipley is known for her stunning designs that make a bold statement.  I love the imagery of this one but if the orange is too striking for you it is available in a range of subtler tones.   At £51 per roll it's a mid-price range paper.
6. World of Wallpaper – Congo Geometric Wallpaper Pink Holden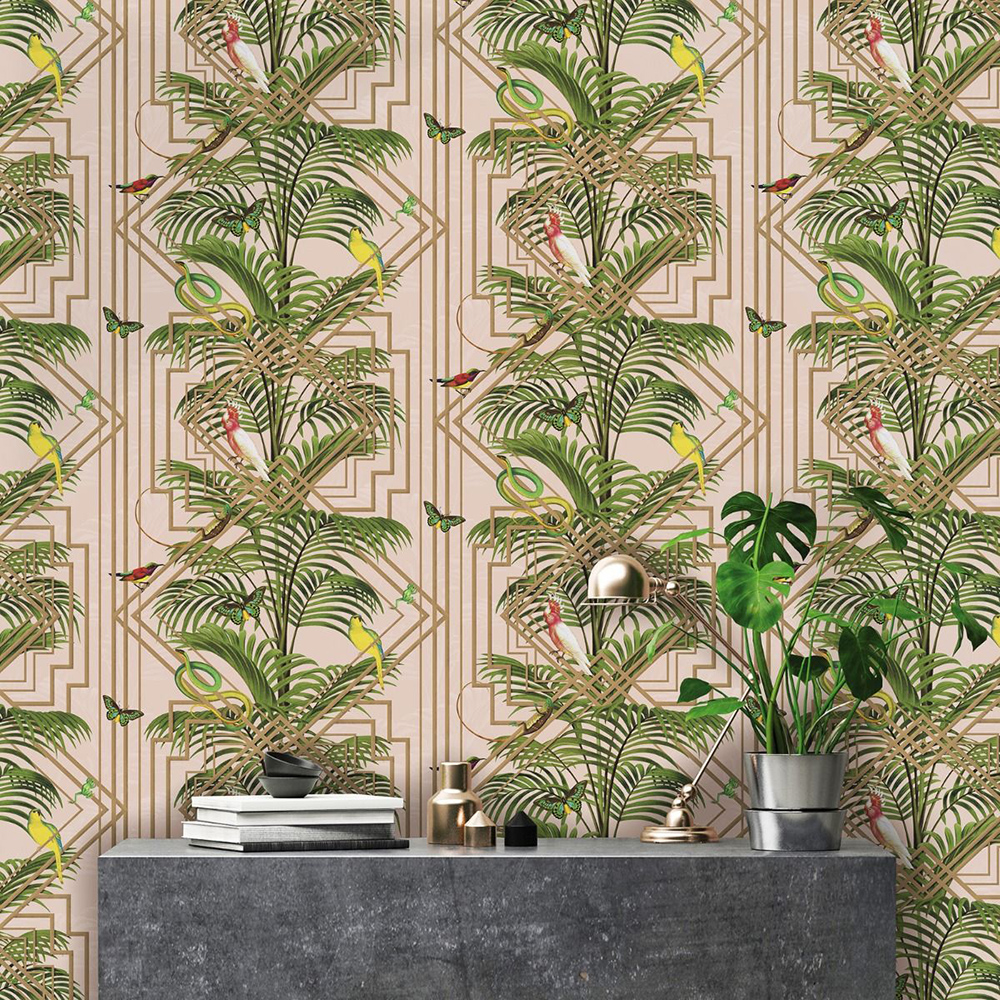 The Congo Geometric wallpaper, by World of Wallpaper is beautifully rendered in soft pink and green with a rose gold trellis design.  Exotic birds and lizards climb up the palm fronds for a hint of the curious.  Also available in a matte black background for an intense and dramatic room scheme.
7. Albany – Flamingos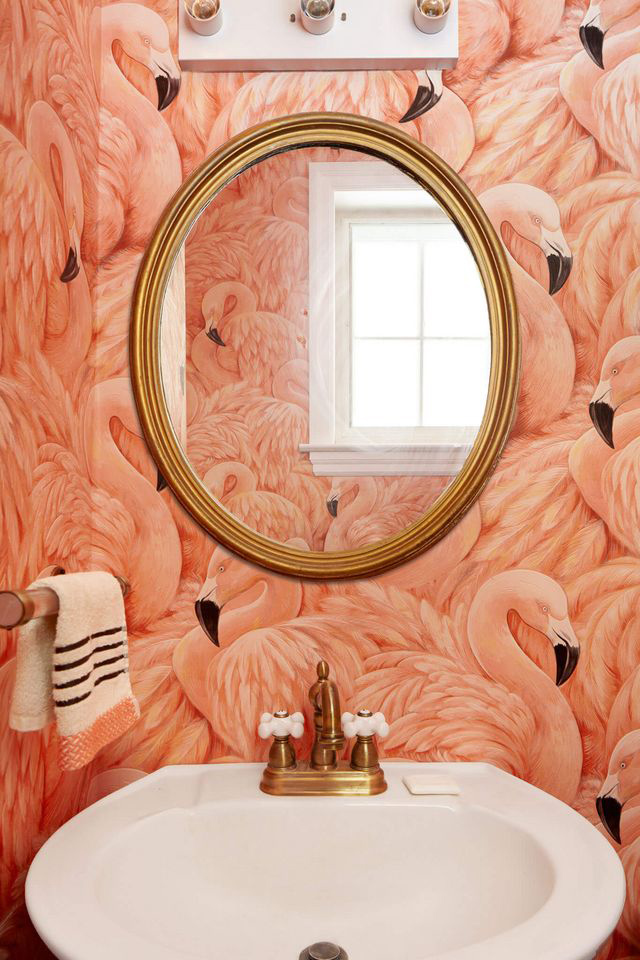 Photography: Kyle Born and Homepolish
Fun, quirky and bound to bring a smile to your face.  From the Albany Wow 2017 collection this is a steal at £18.98 a roll!  It's a vinyl wallpaper so a bit more user friendly than most.
8. Graham & Brown – Yasuni Midnight Wallaper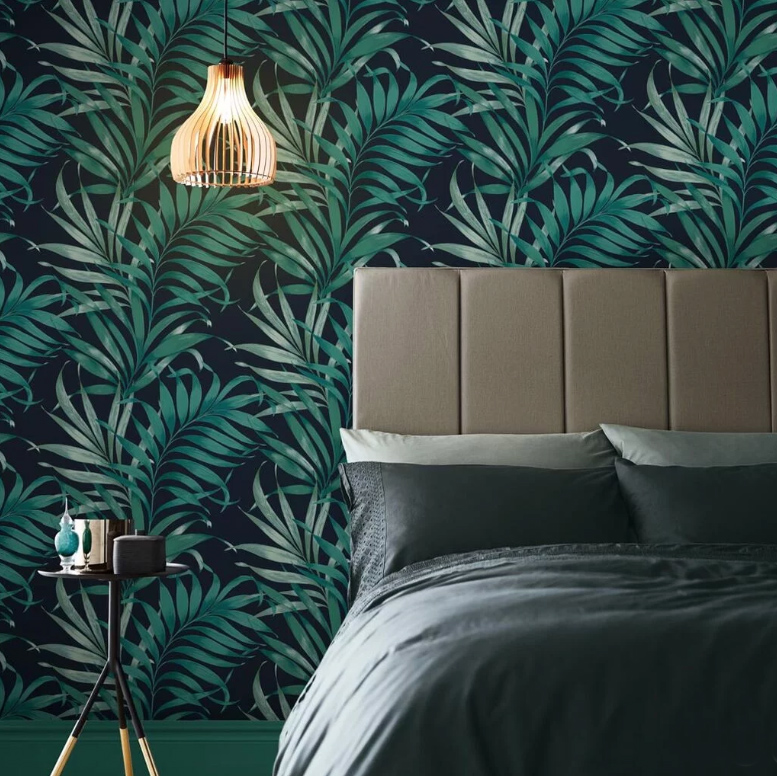 Intense, moody and full of drama for a bold statement. Yasuni Midnight, by Graham & Brown is a striking tropical wallpaper in luscious shades of green and blue on a midnight base.  I liked the fact that they recommend paint shades to co-ordinate with the wallpaper, which makes matching up a lot easier.  A good tip on the review section was to darken the ends of the rolls before unwrapping them to prevent white lines on the joins when pasting.  At £40 per roll it's in the mid price range.
9. Happy Wall – Palms Gold Cali Vibes 8 Wall Mural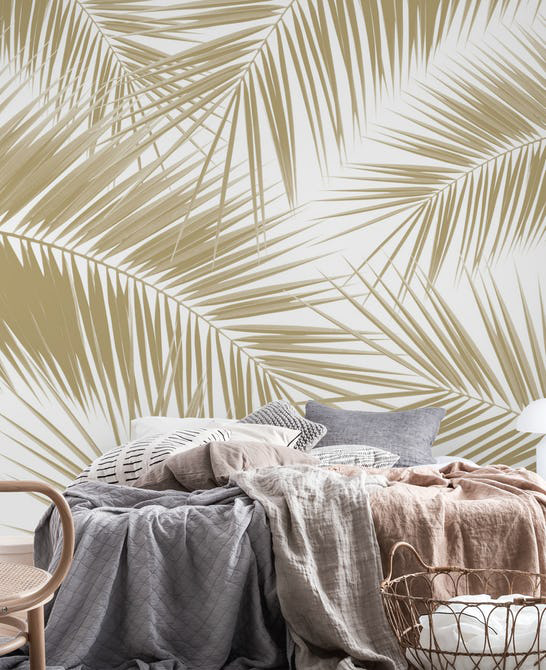 A slightly different option here as Palms Gold is a mural from Happy Wall, so you order it to fit the size of your wall.  A very large design that would be amazing for a big space. Such a sense of grandeur and elegance, a pared down design in calming tones of gold and white.  But at £48 per m2 it's not a cheap option!
10. Cole and Son – Palm Jungle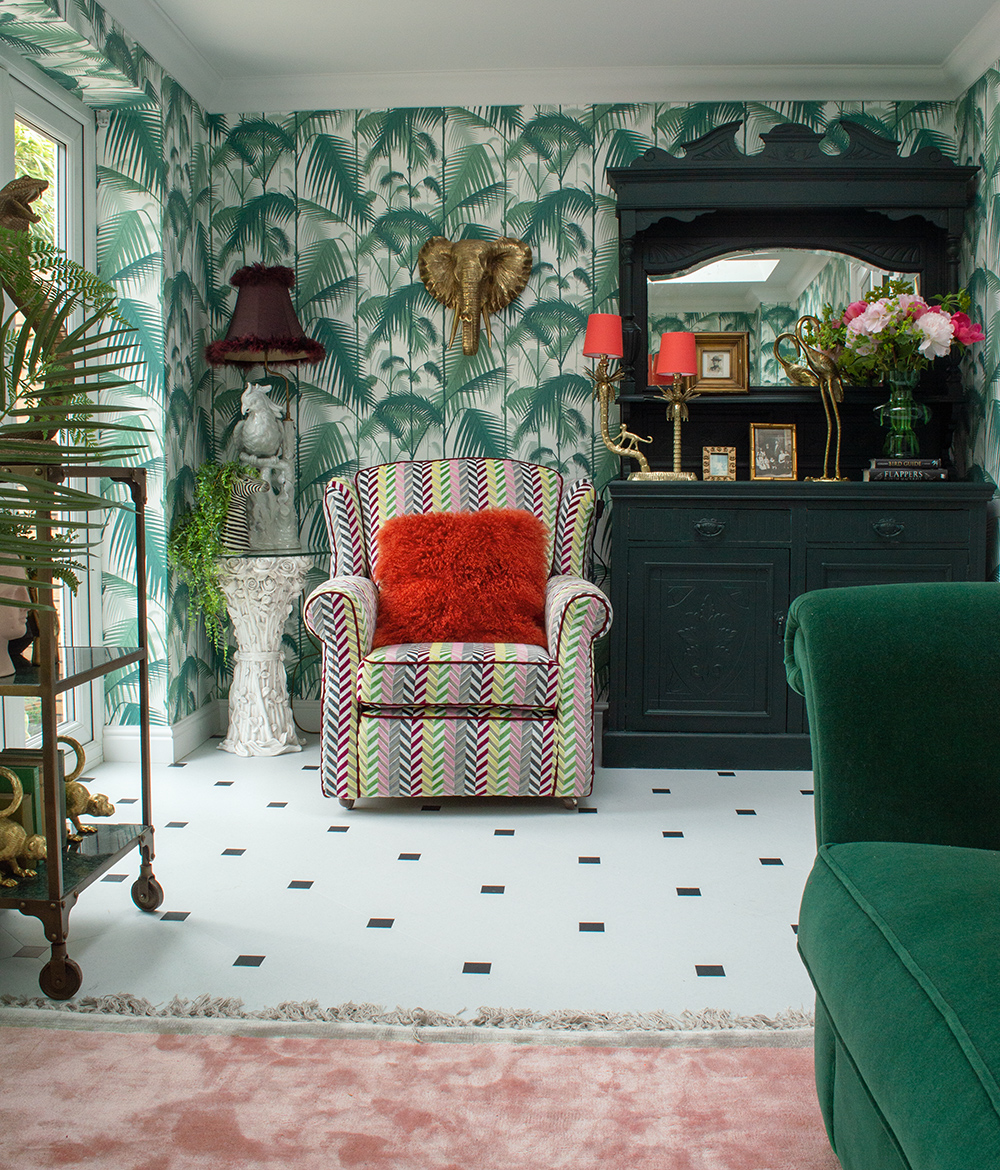 And last, but not least, Palm Jungle, by Cole & Son, in my garden room.  I love this wallpaper more each day – for its sense of calm, for its beautiful tones of green, and for its ability to bring the outdoors in.  What more can I say?  And yes, I did pay for it (at £100 per roll, not cheap), so I am completely without bias here.
So, that's our round up of tropical wallpapers for you, from Art Deco inspired to a fantasy world.  Whether you are looking for the subtleness of waving palm fronds or a full on exotic animal experience there is plenty of designs out there.  If you like a design but not the colourway then each design is available in different colourways, which dramatically alters the look.  I hope this post inspires you invite tropical wallpapers into your home.
Leave a comment
Your comments make us happy!
Blog Etiquette
Please note that all content, including text and images are copyright of Audenza, unless otherwise stated.

If you would like to use content from our site, then we're very flattered to hear that, but please note its origins on your site or blog, provide a link back to us and kindly let us know where you have used our content.

Thanks!