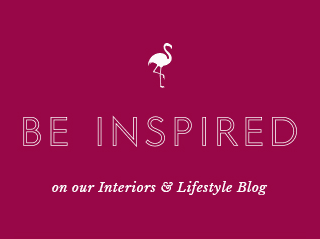 We Love: 17 Patterns Wallpaper
16 Aug 2016
We receive all manner of press releases from companies looking to have their products featured on our blog and around 99% of them just aren't to our taste at all. But THEN I received a release about a new wallpaper design from 17 Patterns (a company I'd never heard of before).   As soon as I opened the email, I was in love. This Flamingo design is just divine, isn't it?
This particular design is a collaboration between 17 Patterns art director, Nosca Inc, illustrator and textile designer, Christina K and UK graffiti artist, Paris.  It's available in 4 stunning colourways:  peach, pink, pale blue and navy.
Nosca Inc adds, "Our flamingo wallpaper is like a treasured, feathered friend. We wanted to play on ornithological patterns yet move away from the traditional treatment of feather. Our flamingos are powerful, modern and proud."
Now, I have to point out, it's by no means cheap. But, design like this does come at a price I'm afraid. All of their wallpaper is printed in the UK onto ethically sourced fibrous paper which has been carefully selected to heighten the wallpapers textural characteristic and flamboyant artistry. The USP of 17 Patterns is that they curate, manipulate and restructure specially-commissioned artworks into a dynamic repeat design in collaboration with the artists.
Not knowing anything about pattern repeats myself, I was particularly interested to learn that the company derives its name from the mathematical classification of a two-dimensional repetitive pattern, first proven by Evgraf Fedorov in 1891. He found that any type of repeat pattern, belongs to one of only 17 distinct symmetry groups. Which basically means that every single repeat pattern (in the world!), uses one or more of those 17 patterns. Crazy, huh?!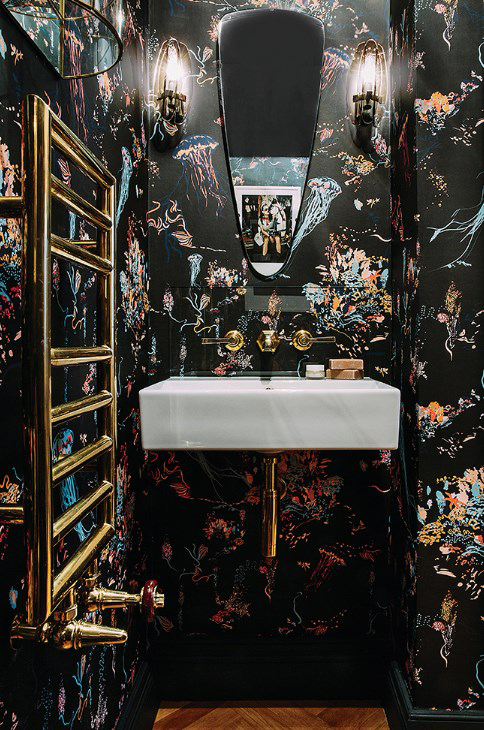 Not for the faint-hearted of course, but seriously, how amazing is this Jellyfish design in black? We already have a bathroom painted black, but now I want this paper and THAT towel rail. All the heart eyes for that combo. This design is also available in grey, ivory and navy which each have their own feel to them, quite different to the black shown here. So if you love the design, but the black is a little too harsh for your tastes, then do check out the other colourways.
17 Patterns also produce fabrics and cushions, and I was particularly drawn to the Leopard Love cushion in peach.
Do head over to the 17 Patterns website and have a look – don't forget to come back to let me know in the comments below which is your favourite!
Hollie x
Never miss a post: follow us on Bloglovin'!
Images from 17 Patterns
2 replies to "We Love: 17 Patterns Wallpaper"
Leave a comment
Your comments make us happy!
Blog Etiquette
Please note that all content, including text and images are copyright of Audenza, unless otherwise stated.

If you would like to use content from our site, then we're very flattered to hear that, but please note its origins on your site or blog, provide a link back to us and kindly let us know where you have used our content.

Thanks!