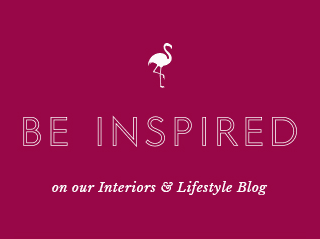 House Tour: A Characterful and Vintage Inspired Home which Perfectly Blends Old & New
21 Feb 2020
On a cold cheerless February day, we bring you a colourful feast for the eyes. This is the Victorian home of ' The Girl with The Green Sofa' commonly known as Nicola. Also, home to husband Sam and two boys, Jack 11 and Alfie 8. Nicola's maxim is to mix the old and new, and throw in as much pattern and colour as possible to achieve this maximalist and eclectic style. A girl after my own heart then!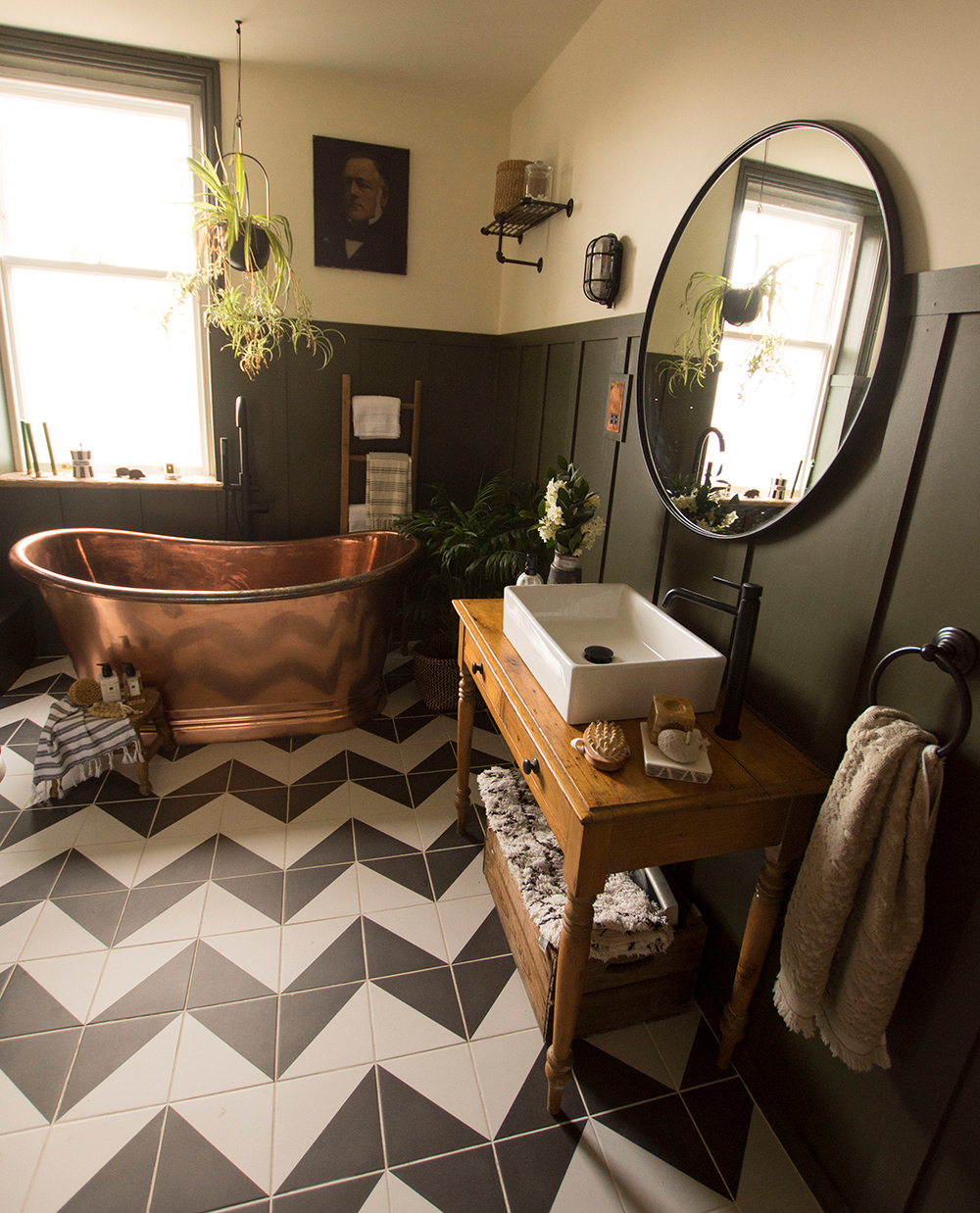 What sort of condition did you buy the house in? 
The house was fine structurally when we moved in. We did a kitchen/diner knock through after three years to create a larger room that functions for the whole family; sitting room, playroom, dining room and kitchen. We remodelled our third floor to create space for a bathroom in the eaves and the extra top floor bedroom that became an office for me, as I sometimes work from home. Most recently we remodelled our family bathroom.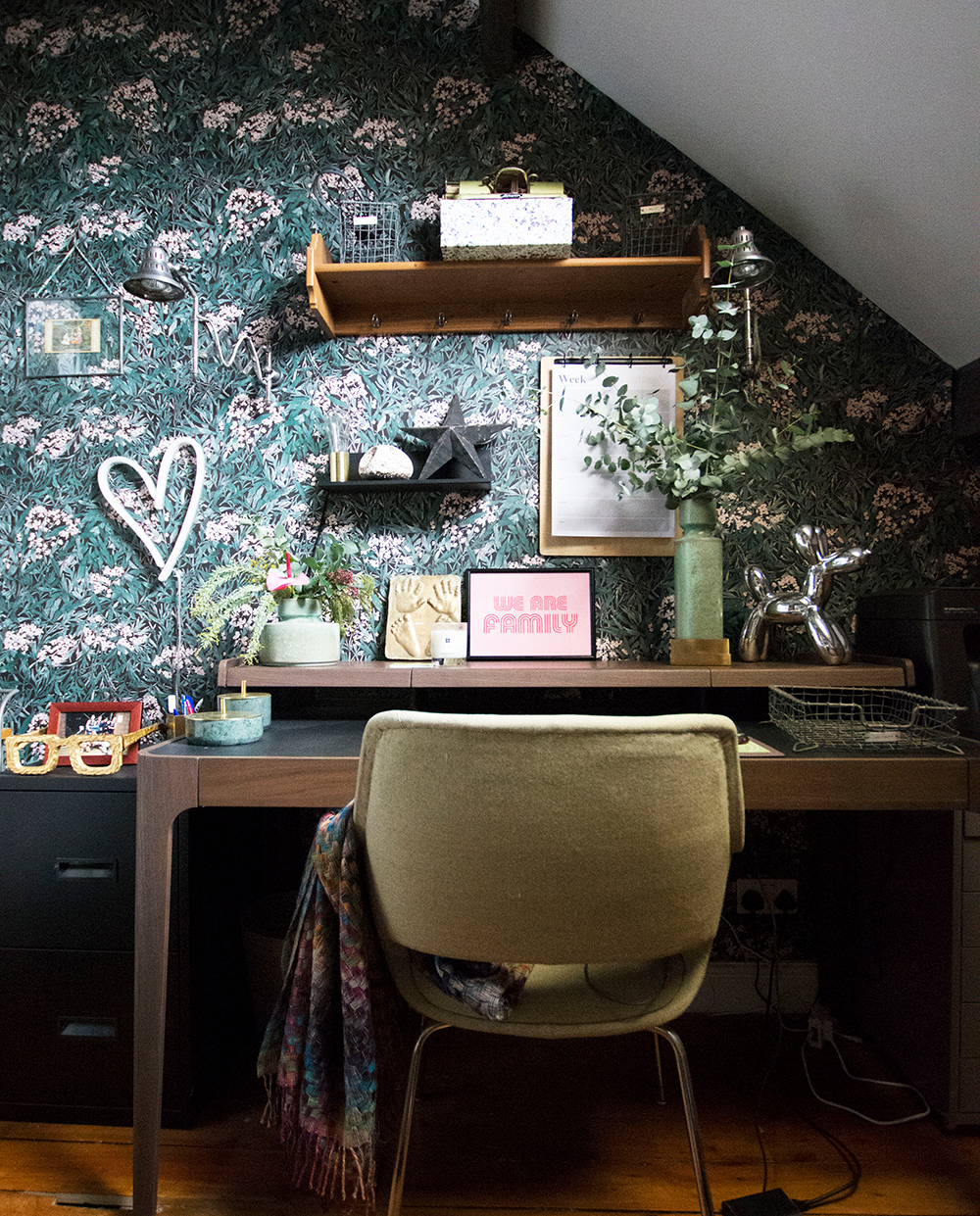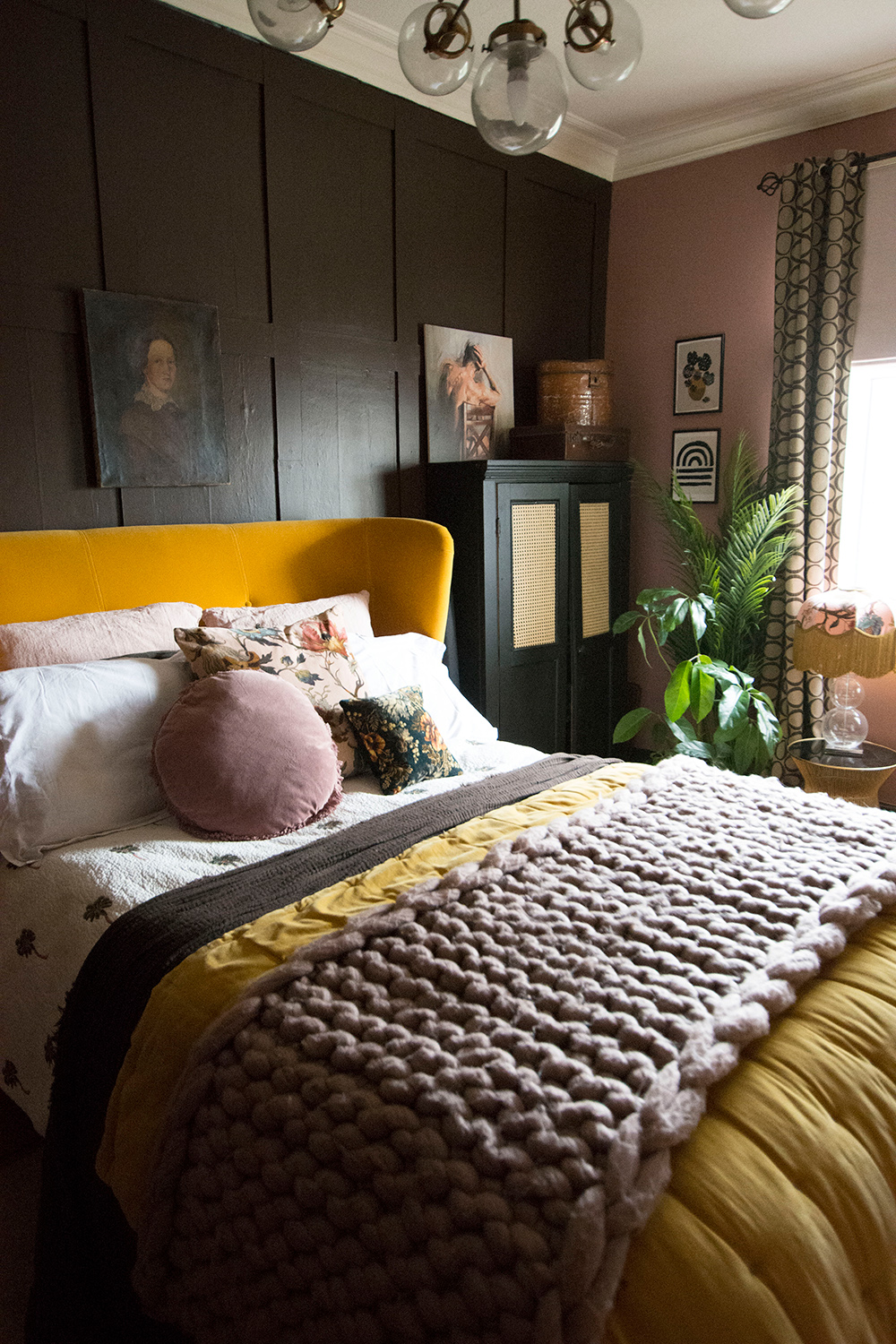 Where do you start when you're pulling a new room scheme together? 
On the whole, I figure it out as I go along, although I've often got a lot of inspiration saved on Pinterest to guide me. I'm very visual when creating a room so I often cannot decide how it will look until I can "see" the final paint colour, for example.
You have such a unique style – where do you get your inspiration from?
All over. I love collecting vintage items. I use Pinterest and Instagram a lot. Magazines. I usually have an image in my head, in my "mind's eye" and getting it translated is often the tricky part. I often have several iterations of a room until I am happy with it.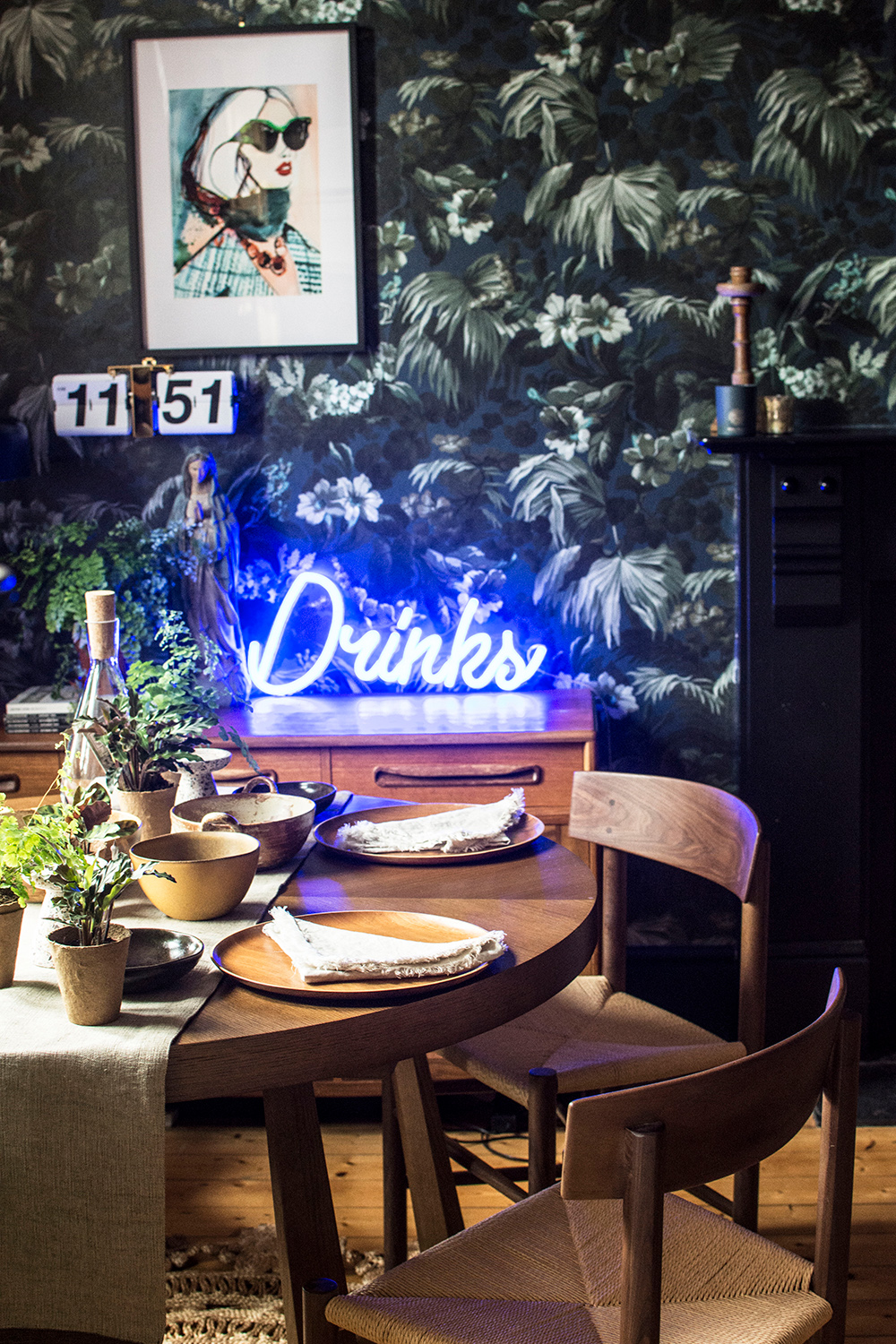 Have you made any decorating mistakes over the years which others could learn from?
Colour-I once painted my old kitchen a terracotta colour, or at least that was what it said on the tin. It was quite a lurid orange colour and I really should have used a tester pot first. Colour changes so much room from room, you really should try it before you go to all the effort of painting to discover you don't like it. I lived with that kitchen for 3 years until we started the building work!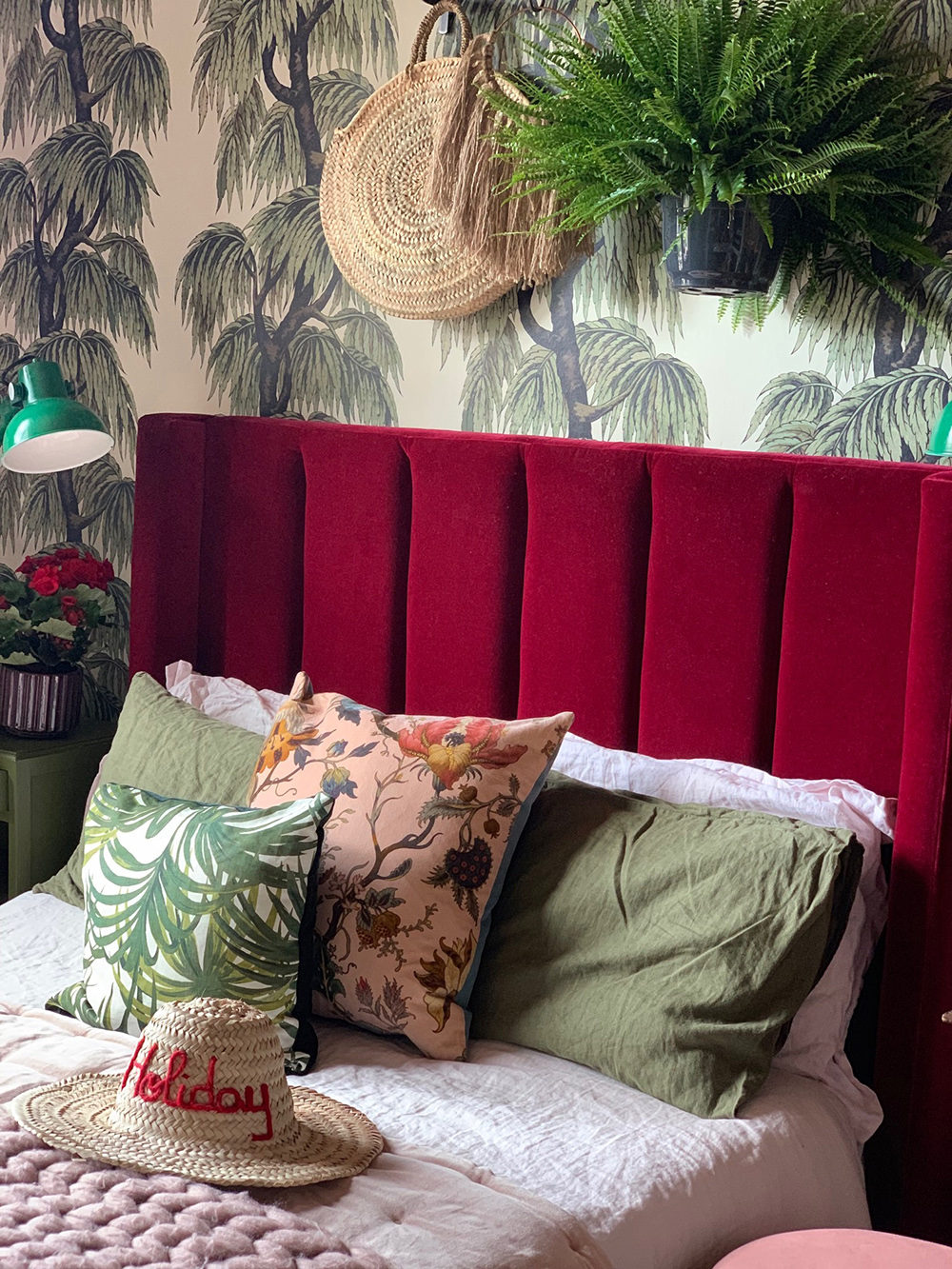 What's your best piece of advice for styling/curating a colourful and bold home?
Take your time. Find something you love, be it a bold pattern, a cushion, a piece of art and pick colours from that item to use in a room. Start slowly and get the main elements right. You can always add to a room but if you rush it, you will inevitably make mistakes. Most of my rooms have been created over time. I move things, sometimes several times until I am happy.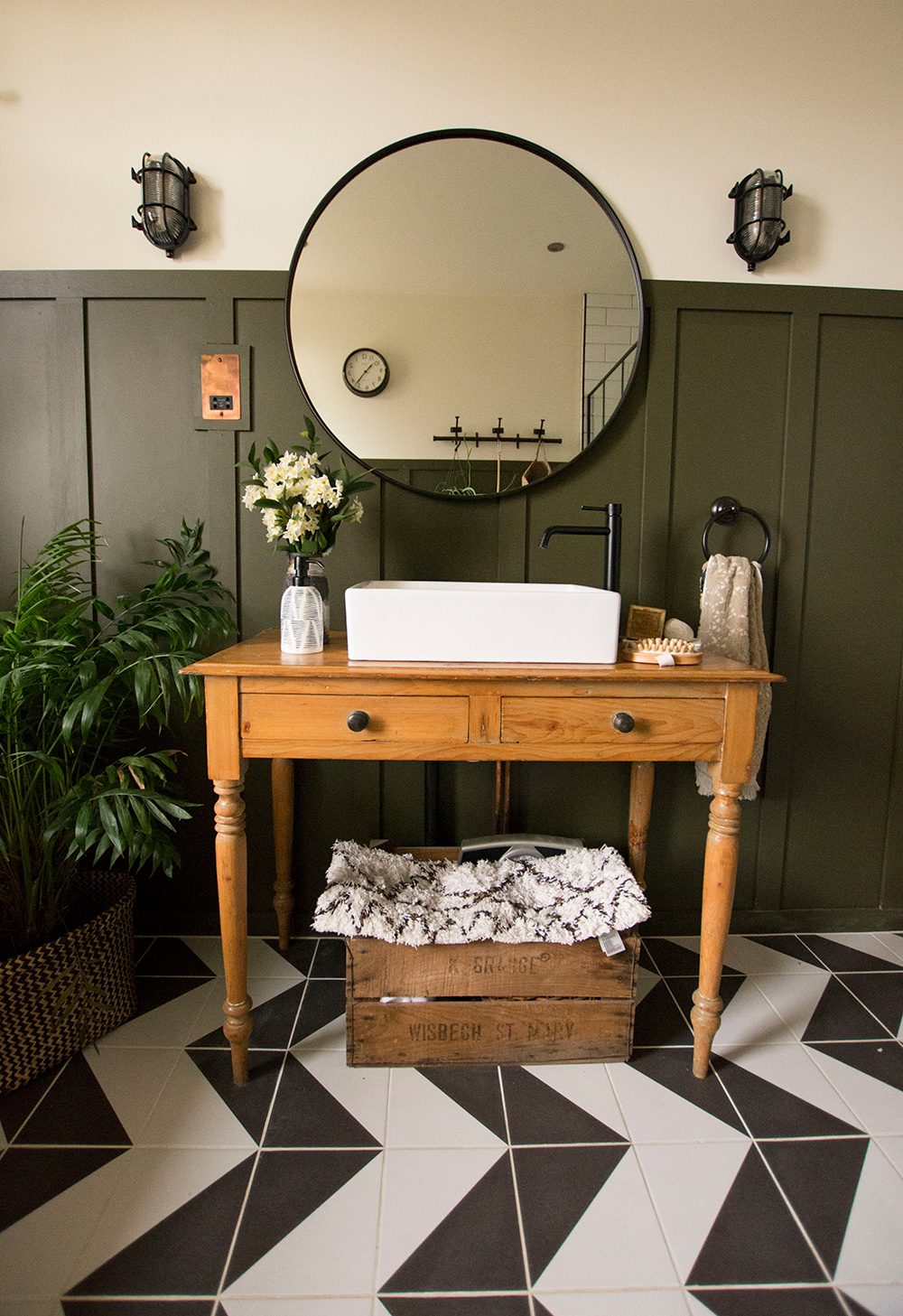 What's your favourite room in your home and why do you think it works so well?
My bathroom. It was the first room that I renovated completely from scratch- a blank canvas. I love the copper bath, the muted colours which allow me to be bolder with the floor tiles. It just has a lovely feeling to the room when you walk in. My kids are always using it which is a result when you have two mucky boys and even my husband comments on it.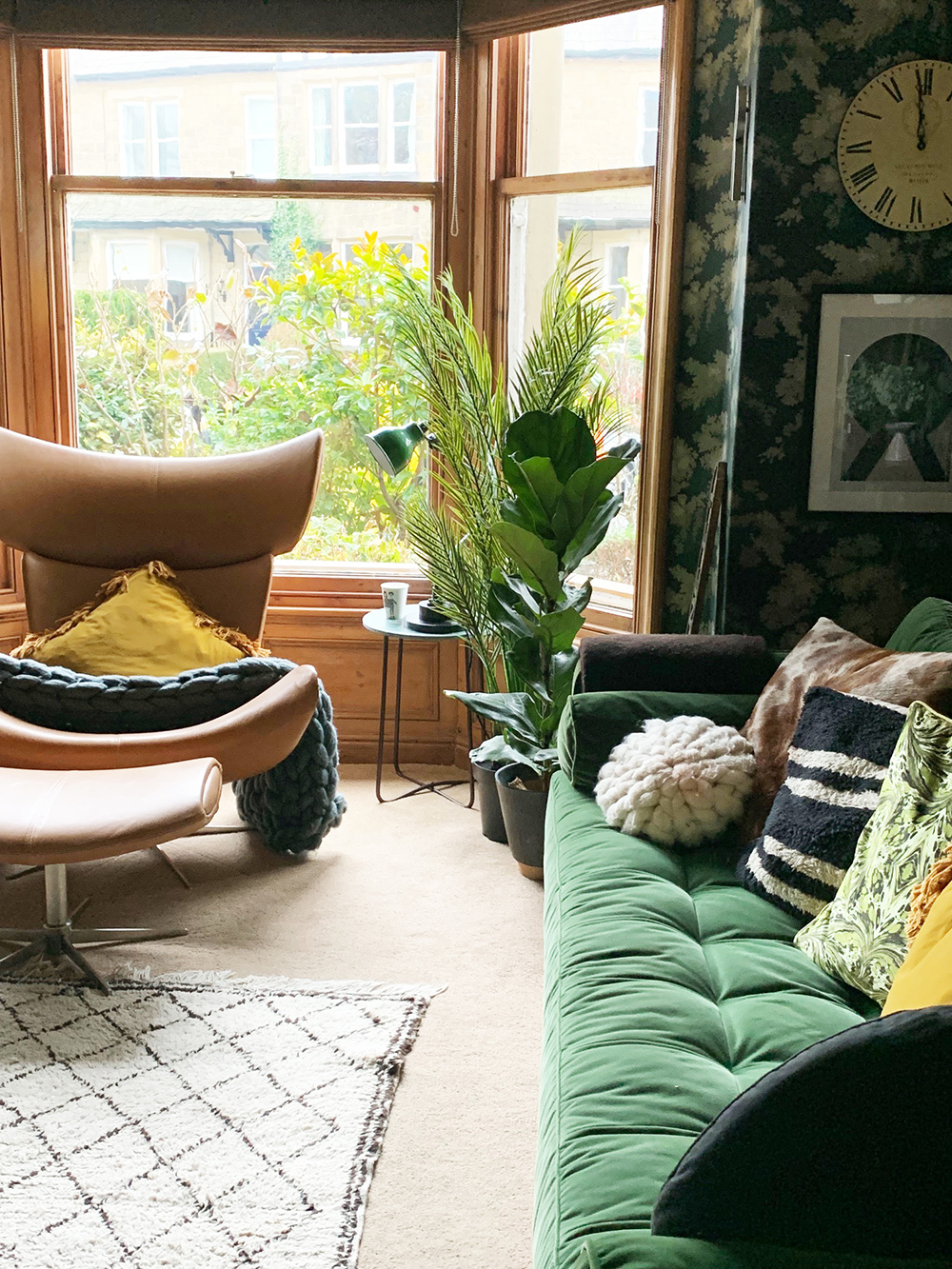 A stunning vintage inspired home with the most delicious wallpapers – I now have wallpaper envy. And a home made with love and attention to detail. No mean feat, when you consider that Nicola is an Investment Director by day, and the The Girl with The Green Sofa by night. Phew, how does she fit it all in? Not by sitting on said green sofa for too long! If you love Nicola's home as much as we do, do go and take a look at her instagram, @the_girl_with_the_green_sofa for more inspiration.
Leave a comment
Your comments make us happy!
Blog Etiquette
Please note that all content, including text and images are copyright of Audenza, unless otherwise stated.

If you would like to use content from our site, then we're very flattered to hear that, but please note its origins on your site or blog, provide a link back to us and kindly let us know where you have used our content.

Thanks!