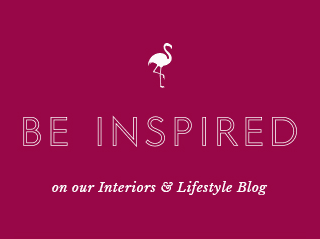 Urban Jungle Bloggers: Easter and Spring Styling
20 Mar 2014
Well, as of today it's now officially Spring!  Thank goodness for that.  To herald spring in style we have joined the Urban Jungle Bloggers gang.  A monthly series hosted by Igor and Judith to encourage us all to bring a little more green into our lives.  Each month they (and now us!) will share ideas to create an urban jungle through styling ideas, DIYs and green tips & tricks.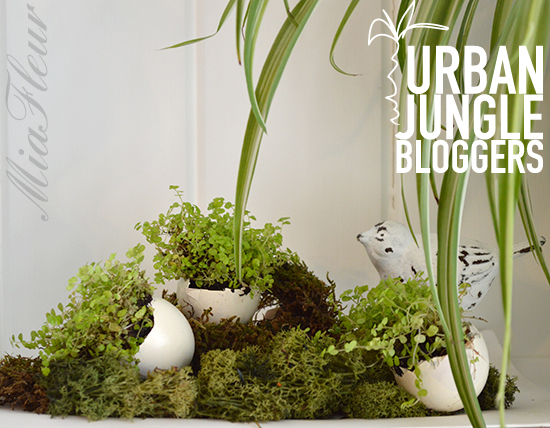 I am a huge advocate of having plants around your home, not only do they bring a lovely fresh look, but their process of photosynthesis is the exact opposite of ours for respiration, which means that they use up all of our waste carbon dioxide that we produce from breathing out and turn it into lots of lovely fresh oxygen for us to breathe in again.  How wonderful is that!
As a side note, I can still remember, by heart the chemical equation for photosynthesis and respiration, how dorky is that?!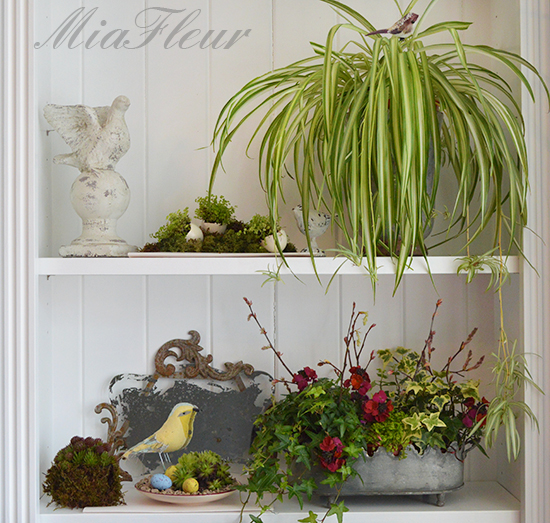 So, this month, the theme is Easter and spring styling and my ever talented Mother has stepped in to get her styling head on and have some fun with eggs and birds!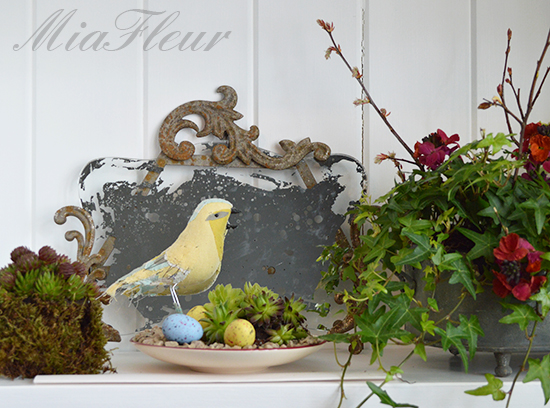 Of course we had to incorporate eggs somewhere, so we've used real egg shells spray painted cream and filled with 'mind your own business', surrounded by moss to give the look of a nest.  The gorgeous yellow fabric bird above is by a wonderful textile artist called Abigail Brown and the eggs, oh the eggs! They're from Marks and Spencer, filled with praline and I can confirm are absolutely incredible!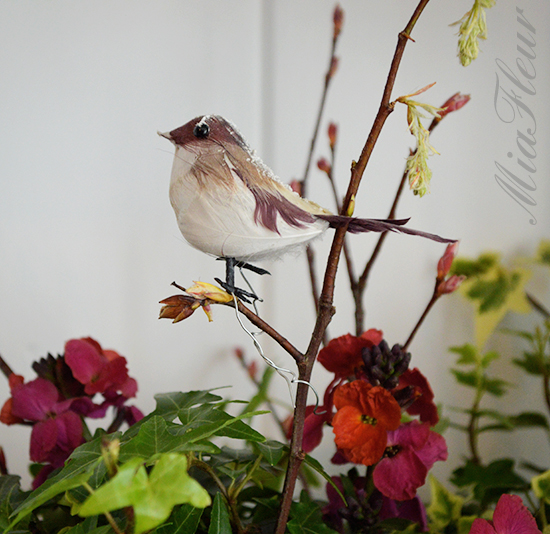 I hope you've enjoyed our Easter and spring styling post,  I am now going to spend my evening having a look at what all of the other Urban Jungle Bloggers have been up to!  If you'd like to join in you can sign up to the Urban Jungle Bloggers Newsletter and don't forget to use #urbanjunglebloggers on Twitter and Instagram.
Hollie x
Urban Jungle Bloggers: Easter and Spring Styling by Hollie Brooks
12 replies to "Urban Jungle Bloggers: Easter and Spring Styling"
Leave a comment
Your comments make us happy!
Blog Etiquette
Please note that all content, including text and images are copyright of Audenza, unless otherwise stated.

If you would like to use content from our site, then we're very flattered to hear that, but please note its origins on your site or blog, provide a link back to us and kindly let us know where you have used our content.

Thanks!