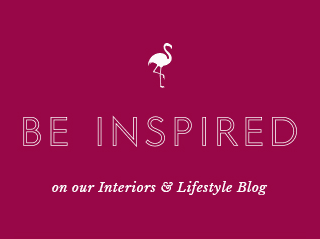 What's all the Fuss About Grey Interiors?
10 Mar 2014
A few years ago I would never have thought I'd be harping on about grey interiors.  It's GREY for goodness sake. It doesn't take much to see that I'm a colour loving maximalist, with a penchant for garish florals and a crush on velvet (did you see what I did there?).
BUT, that actually makes grey the perfect backdrop for that.  We're talking dark, moody greys and cool, bluey greys- not blurgh, you may as well be beige, greys. Don't get me started on beige (I still hate beige). Grey is the ideal colour to showcase your favourite metallics, or pops of colour and works amazingly well with bright florals.  Because it's a cool colour, adding texture and depth are ideal.  Want to throw a bit of velvet in there? Why not.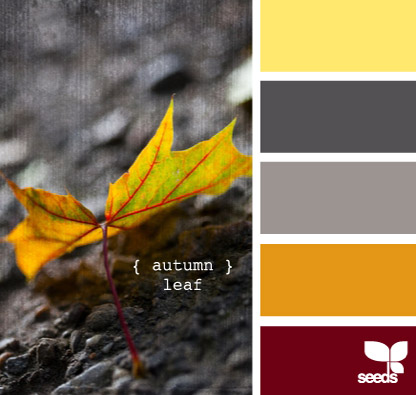 Warm soft colours with warm neutral greys give a relaxed, inviting feel to a colour scheme.
The reason everyone has gone so potty for grey interiors? Because it just works, with whatever look you're trying to achieve.  Modern Minimalist, if that's you're thing, of course grey is a perfect choice. Country Cottage? Sure. Eclectic and quirky? You bet. It just works.  Horses for courses on the shades of course.  Grey is essentially a neutral colour but with a softer edge than whites and much less stark.
Here's three completely different homes & four completely different styles- all using grey: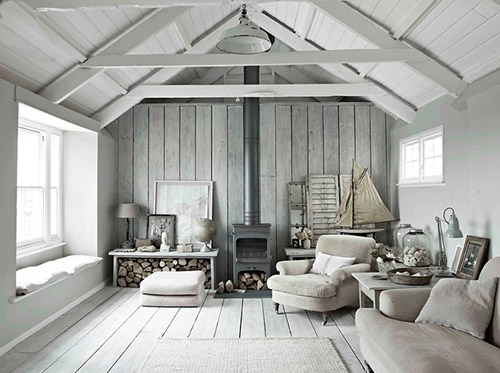 Image source: Paul Massey Photography
Here the modern scandi look becomes more industrial with a back drop of grey but softer and more relaxing.  It's cool tones are used to create a relaxing and peaceful environment.  This room is also a perfect example of how to use a lot of grey, but still keep it interesting.   The key here is texture, like the logs and wooden floorboards, versus the shiny metallic wood burner.  The contrast in colours here also helps to break up the monotony and create a harmonious, but interesting look.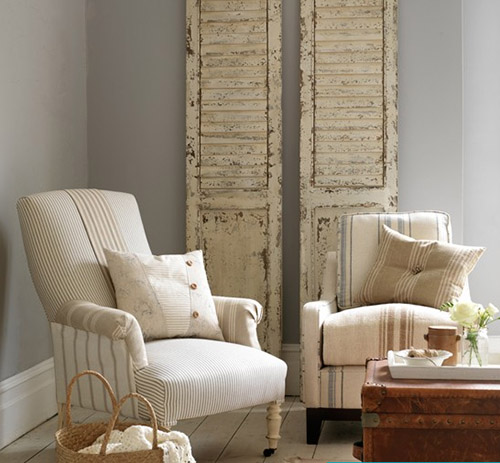 Image source: House to Home
This picture shows how a neutral grey backdrop can give a shabby chic interior a modern update.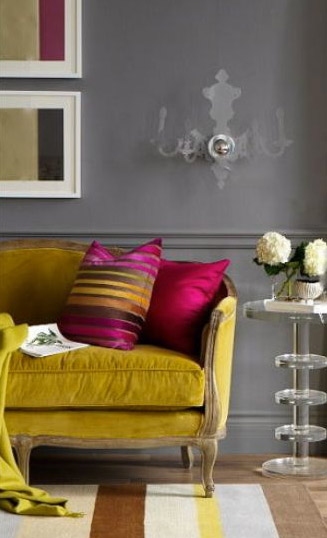 In this colourful and eclectic interior, grey allows bold colours to pop and lets them take centre stage but at the same time stops the boldness from becoming overpowering.  You may remember seeing our grey living room that was featured in Homes and Antiques magazine, well that's a good example of how grey can tone down an awful lot of gold!
So how about you?  Have you fallen in love with grey and it's many hues or is it not for you?
Hollie x
What's all the Fuss About Grey Interiors? By Hollie Brooks
7 replies to "What's all the Fuss About Grey Interiors?"
Leave a comment
Your comments make us happy!
Blog Etiquette
Please note that all content, including text and images are copyright of Audenza, unless otherwise stated.

If you would like to use content from our site, then we're very flattered to hear that, but please note its origins on your site or blog, provide a link back to us and kindly let us know where you have used our content.

Thanks!