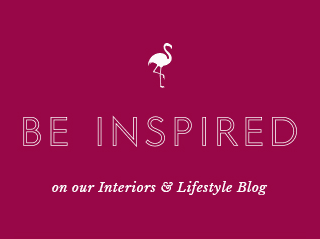 1 Product Styled 3 Ways: Garlic Bud Vase
24 Mar 2014
Styling your home accessories in different ways can completely alter the look of your home and give you a fresh new vibe just by moving pieces around.
Our lovely garlic bud vase is a very simple piece that lends itself well to being styled in different settings within your home.
French Country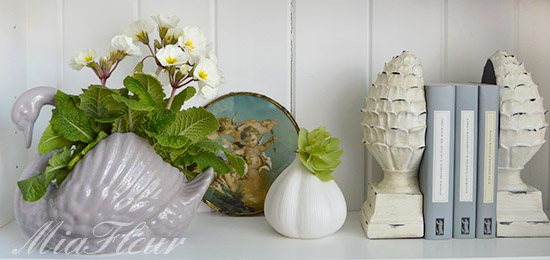 French country is mainly soft greys and white with a distressed edge and relies on texture to break up the colour palette and add some impact.  In this simple vignette the pine cone bookends add the texture and distressing, which contrasts with the beautiful swan vase with its shiny ceramic finish.  The garlic vase, in a beautiful textured matt porcelain, adds another texture and all within the soft colour palette.  Finish off with a pretty potted primula and a hellebore bud to give a pretty spring vibe.
Vintage Styling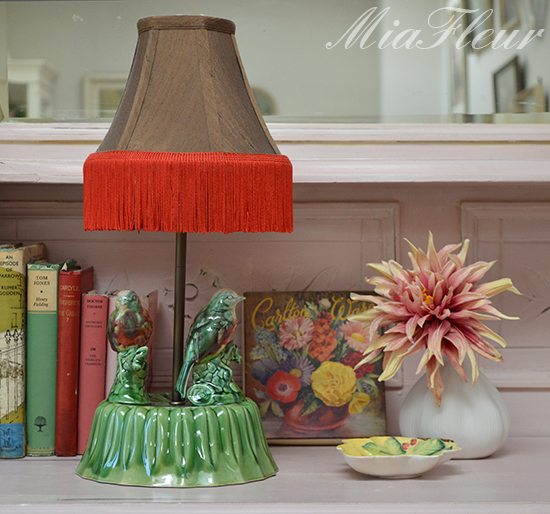 Always a favourite with me as I have so many vintage home accessories and for me colour is the essence of this look and I like to combine green, red and yellow for a warm, rosy look. Our beautiful 'Birds of Paradise Lamp' by Ami Derbyshire is the focal point on the painted Victorian sideboard.  The vintage Carlton Ware dish and its charming floral box complement the soft colours of the faded vintage books and the artificial dahlia in the garlic vase.
Contemporary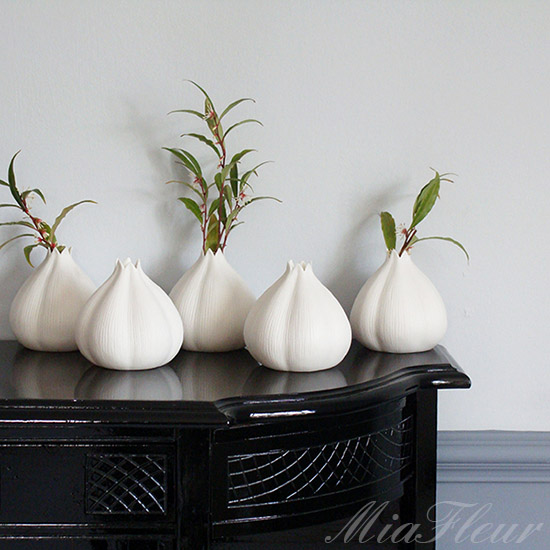 Stylistically elegant and uncluttered with a simple black and white colour scheme which allows the objects to speak for themselves and take centre stage. This look tends to work when you group either the same or similar items together, to create impact without it being too fussy.
Jacqui x
One Product Styled Three Ways- Garlic Bud Vase. By Jacqui Brooks
2 replies to "1 Product Styled 3 Ways: Garlic Bud Vase"
Leave a comment
Your comments make us happy!
Blog Etiquette
Please note that all content, including text and images are copyright of Audenza, unless otherwise stated.

If you would like to use content from our site, then we're very flattered to hear that, but please note its origins on your site or blog, provide a link back to us and kindly let us know where you have used our content.

Thanks!