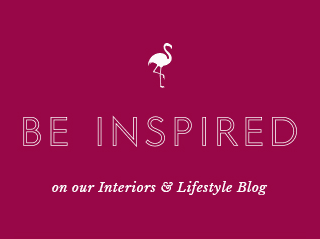 5 Elements Every Home Should Have
25 Feb 2022
What makes a house a home that you want to spend time in and feel a sense of belonging to?  It's not just the colour of the walls and somewhere to sit, it's all about the personality of your home – a feeling of rightness and a sense of sanctuary that we all need in a busy world.  These 5 elements every home should have encapsulate this feeling and will help you to make your home a haven for you and yours. Which is what we all want, right?
1. Things that have meaning for you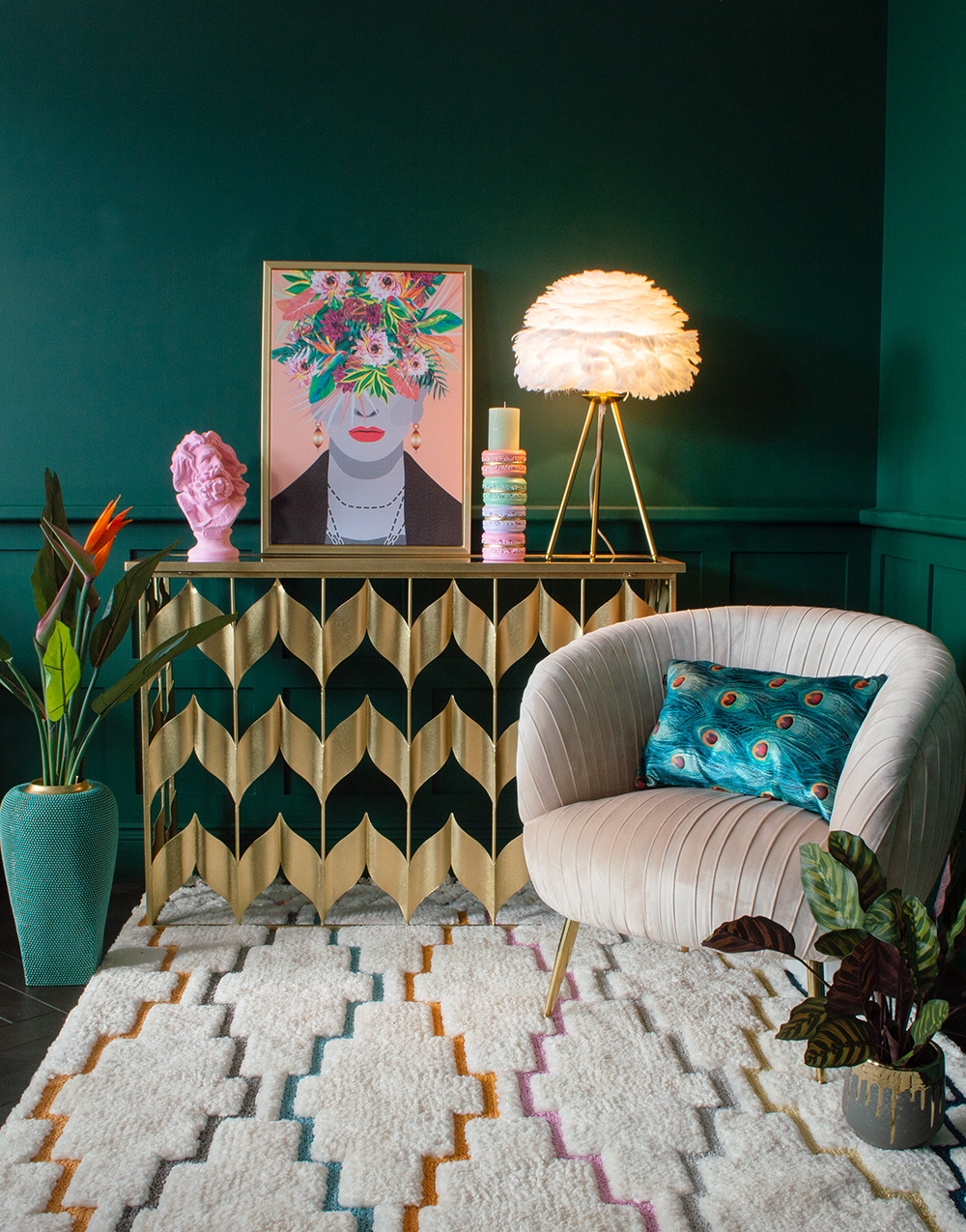 Frida Kahlo Style Art | Aziza Console Table | Marilyn Velvet Armchair | Colourful Berber Style Rug | All items available from Audenza
Be it objects and photos of sentimental value that remind you of friends and family, but also objects that speak to you personally because of what they stand for. I'm a great admirer of Frida Kahlo, not only for her use of colour and pattern in her life and work but for her feminist stance in a male dominated world. Which is why I proudly hang this print in the style of one of Frida Kahlo's self-portraits in my home.
 2. Tactile textures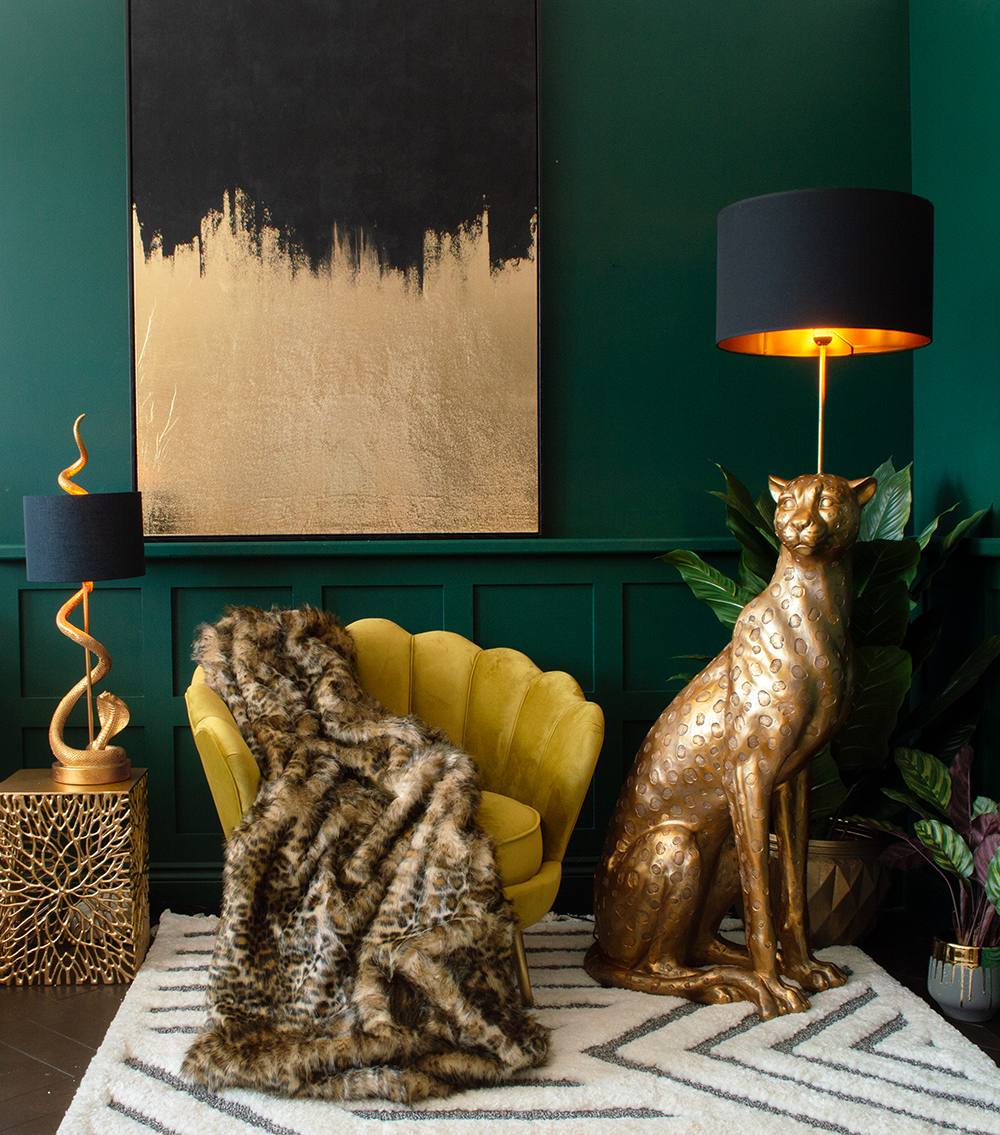 Leopard Print Faux Fur Throw | Gatsby Velvet Armchair | Louie Leopard Floor Lamp | All items available from Audenza
Soft, furry, hard, rough, smooth, the list of textures is endless but the ones that give us the most comfort and pleasure are soft and warm, encouraging us to stroke and be soothed by. Today's interiors abound with velvet's and soft wools, in chairs, rugs, throws and cushions, that bring us that sense of pleasure and happiness that we all want in our homes. Snuggle up on the sofa with a velvet cushion, or two and drape yourself in fluffy throws for a relaxing, calming vibe.
3. Quirky pieces to make you smile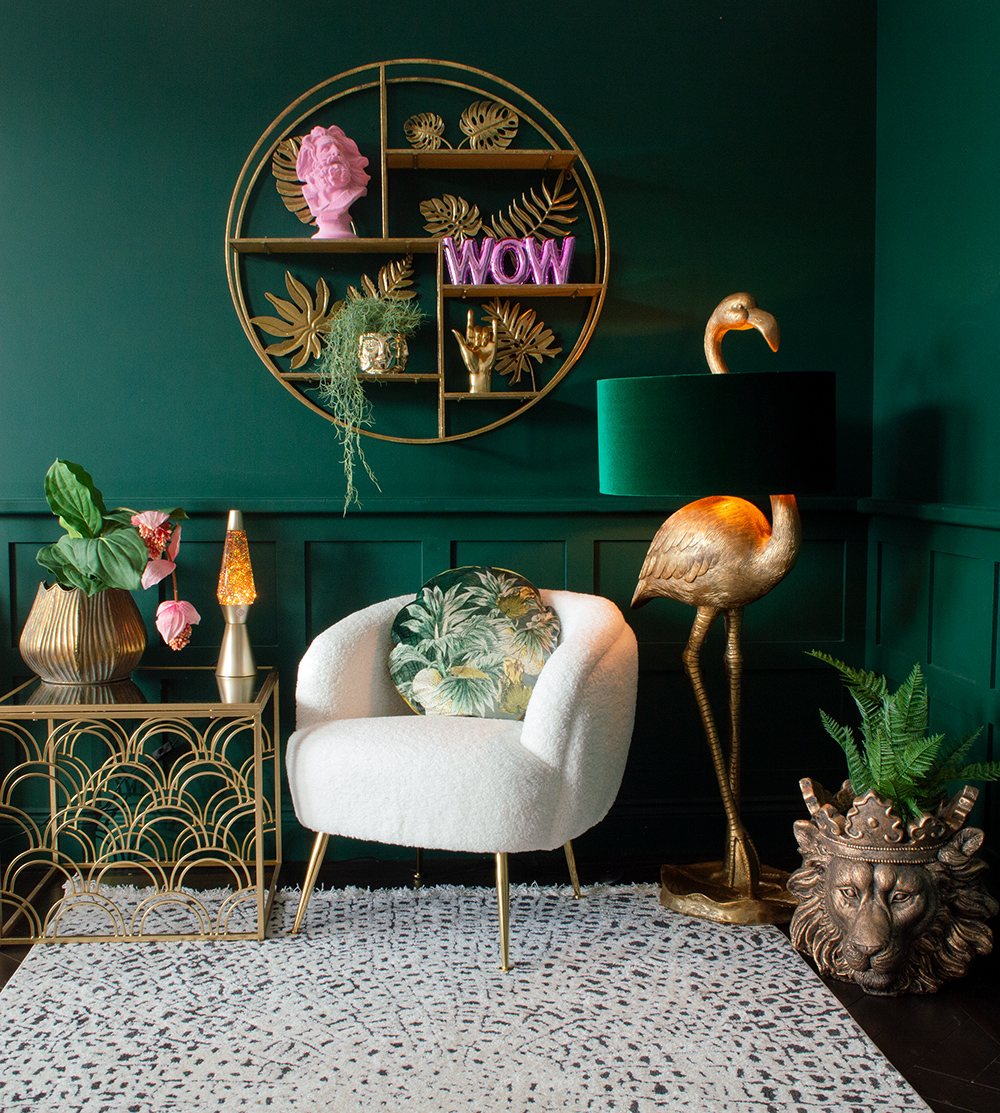 Flamingo Floor Lamp | Aslan Lion Planter | Faux Sheepskin Chair | WOW Balloon Ornament | All items available from Audenza
Every home should have a touch of the quirky to lift it from the everyday and make us smile.  They also take us out of our comfort zone slightly and encourage us to be more daring.  Forget what the neighbours think and add that quirky Flamingo Floor Lamp to your living room!
4. Beautiful everyday objects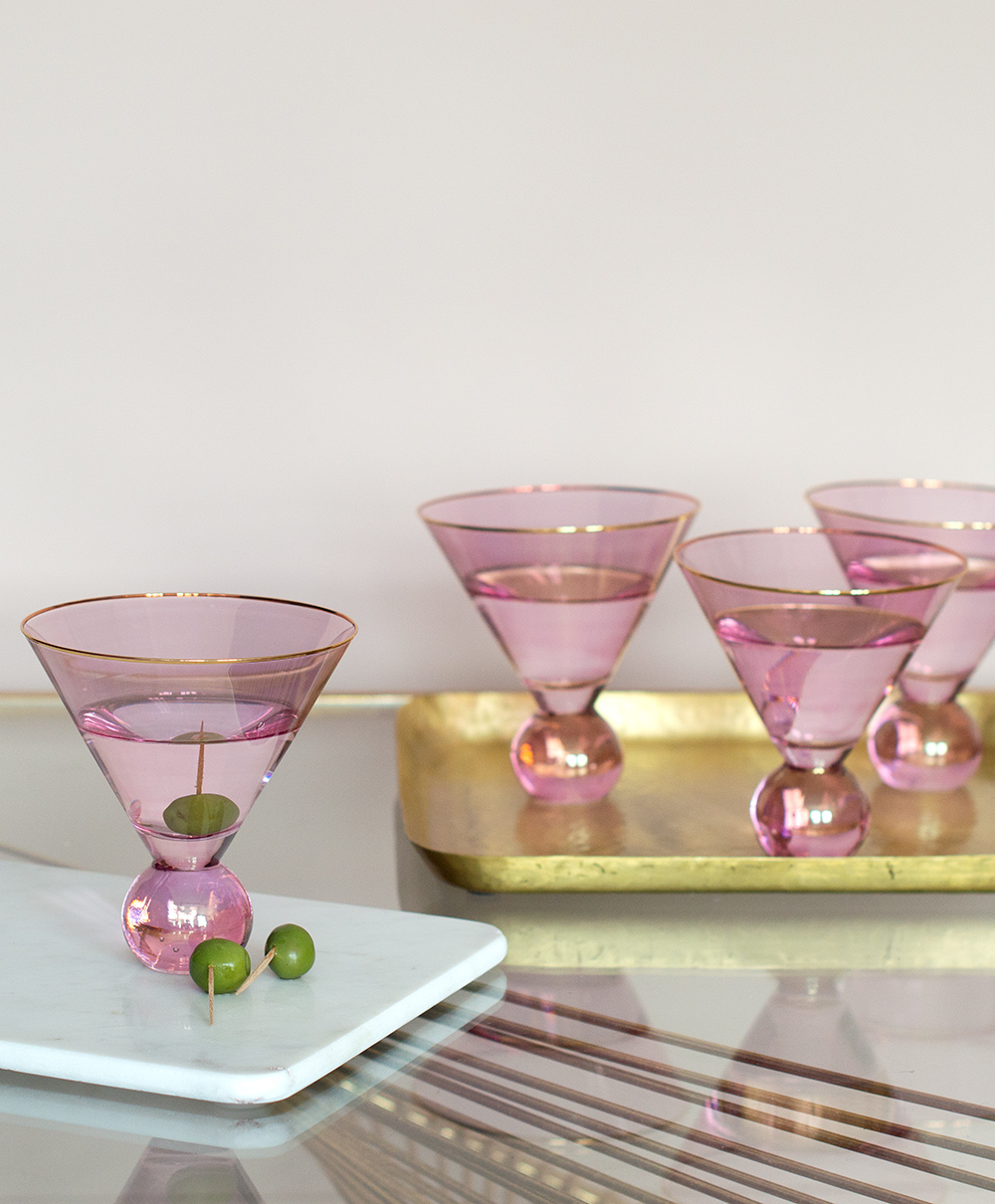 Pink Martini Glasses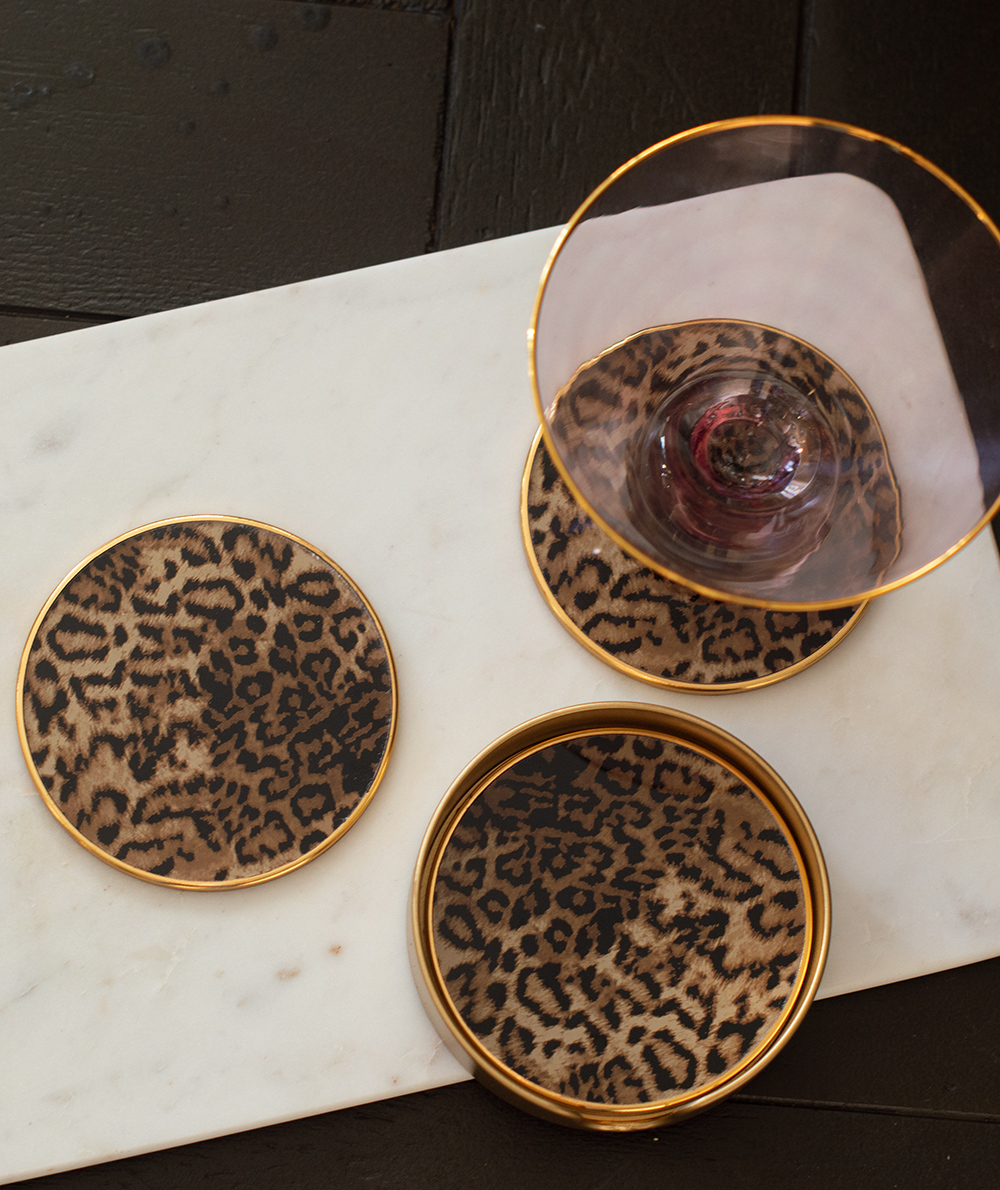 Leopard Print Coasters
"Have nothing in your house that you do not know to be useful or believe to be beautiful" (William Morris).   As a maximalist, I'm not sure I agree with that… BUT, combine the 2 wherever possible. Ugly, functional objects have no place in my home (in full view anyway).  Take pleasure from that first morning coffee in a beautiful mug and enjoy setting the table with pretty glassware and coasters.  Everything tastes better when everyday objects are pleasing to the eye.
5. Plants, real or faux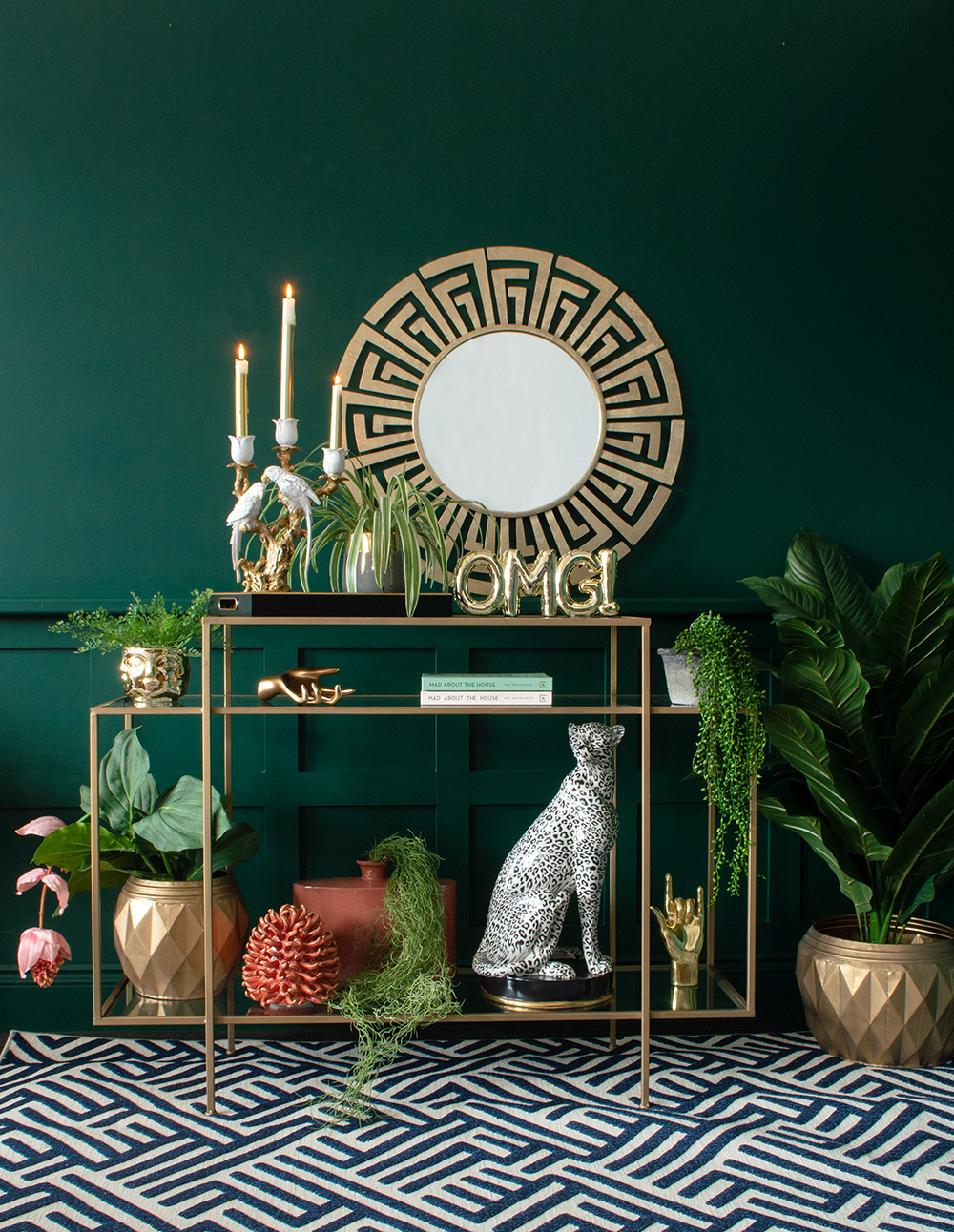 Faux Pink Medinilla Plant | Artificial Trailing Spanish Moss | Faux Potted String of Pearls | Artificial Peace Lily
Plants bring us pleasure, and real ones are beneficial to our health with their magical air purifying properties. We'd thoroughly recommend this book, which is (in our opinion) The Definitive Guide to Houseplants.  But of course, we are not all green fingered; despite being an avid gardener, I'm somewhat neglectful with my houseplants. So I stick to the easy ones indoors, such as spider plants and succulents, with the odd 'mind your own business' dotted here and there.  But to get that sense of calm and peace that verdant lushness promotes, add a few faux plants into the mix.  I find ferns are the devil to keep alive so have quite a few faux potted ferns.
All these 5 elements are the icing on the cake that turn your house from a dwelling that you happen to live in, into a retreat that is a pleasure to come home to, and a space to be yourself.  I'm very home orientated so I take great pleasure in creating a space that I, and my family, can feel cocooned by and relax into, and feel comfortable in.
Jacqui x
Never miss a post: follow us on Bloglovin'!
Photography: Amelia Brooks/ Styling: Jacqui & Amelia Brooks
Leave a comment
Your comments make us happy!
Blog Etiquette
Please note that all content, including text and images are copyright of Audenza, unless otherwise stated.

If you would like to use content from our site, then we're very flattered to hear that, but please note its origins on your site or blog, provide a link back to us and kindly let us know where you have used our content.

Thanks!