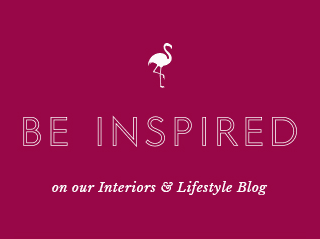 Our Home is Going to be in Homes & Antiques!
23 Oct 2013
So you may remember I was ever so slightly excitable last week, well the reason was that yesterday, Homes and Antiques magazine came to photograph OUR house!  We weren't sure if the pictures would actually end up being used, so we were looking forward to it, but didn't want to get our hopes up too much, but then on Friday we were told that the feature was going into the January issue, which comes out at the end of November- just 5 weeks away! Well, that's when I started to get really excited and my Mum started to get even more terrified!
The news that our house was going into the January issue, then of course meant that we had to get the house looking Christmassy.  So, by the time Christmas rolls around, we will have done Christmas 3 times already this year!  Homes and Antiques wanted to have some wrapped presents in the shot too, so Amelia and I got a little crafty with this and made a festive woodland scene to decorate the side of the box.  We will be doing a post on this, to tell you how we did it, but suffice to say, it's a fiddly job!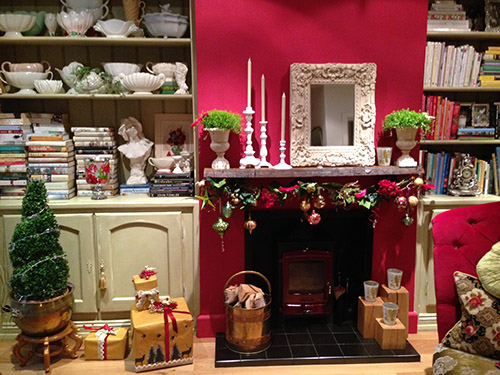 So, as you can imagine, we have had a busy week preparing for it, we have only just re painted the sitting room, so everything had to be completely re arranged, re hung and re styled, not to mention the fact that my mum washed what seemed like every item of soft furnishing, kitchenware, ornament and surface!  It did at least encourage us to get a lot sorted- all those little jobs like pictures that have been sat waiting to be hung for months are now finally done.  In fact, we didn't end up going to bed until 3am the night before! Partly owing to the fact that we have a lot on with the business at the moment in the run up to (dare I say it) Christmas and partly because all three of us are a bunch of perfectionists!
Homes and Antiques is undoubtedly one of our favourite magazines, so it was perfect for us that they chose to feature our house and one that I think is actually a good fit for the mag as well.  We were never going to be featured in a minimalist, contemporary and fuss free mag were we!  Our home is full, (literally bursting at the seams) with antiques, quirky ornaments, one off handmade items and plenty of colour, which we realise is not to everyone's taste, but it's just the ultimate compliment for us that a magazine like Homes and Antiques to want to feature it.  All of the styling, decorating and interior design is the work of my very talented mother and I hope that seeing her home, her absolute pride and joy, being featured in a magazine will give her confidence a much needed and well deserved boost.
We can't wait to see the feature- they did also photograph the 3 of us, so do keep an eye out for us in the January issue!
Hollie x
By Hollie Brooks
5 replies to "Our Home is Going to be in Homes & Antiques!"
Leave a comment
Your comments make us happy!
Blog Etiquette
Please note that all content, including text and images are copyright of Audenza, unless otherwise stated.

If you would like to use content from our site, then we're very flattered to hear that, but please note its origins on your site or blog, provide a link back to us and kindly let us know where you have used our content.

Thanks!