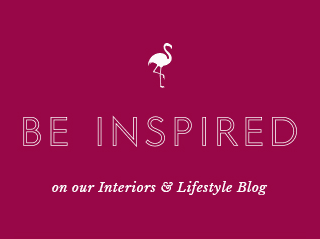 Why an Interior Stylist Goes to an Interior Design Workshop
2 Nov 2017
Interior styling I love doing, but interior design, well that's a whole different ball game. Many years ago, I started a City & Guilds interior design course, and wow did I have a shock – all that talk of scale drawing finished me off and, needless to say, I gave it up and moved onto an Art Foundation course, with relief – no talk of rulers and maths! So, when I was offered* an interior design workshop day with MartinMark Design, I was intrigued to find out how you cover such a vast subject in a day. With a great deal of fun, food and charisma, is the answer.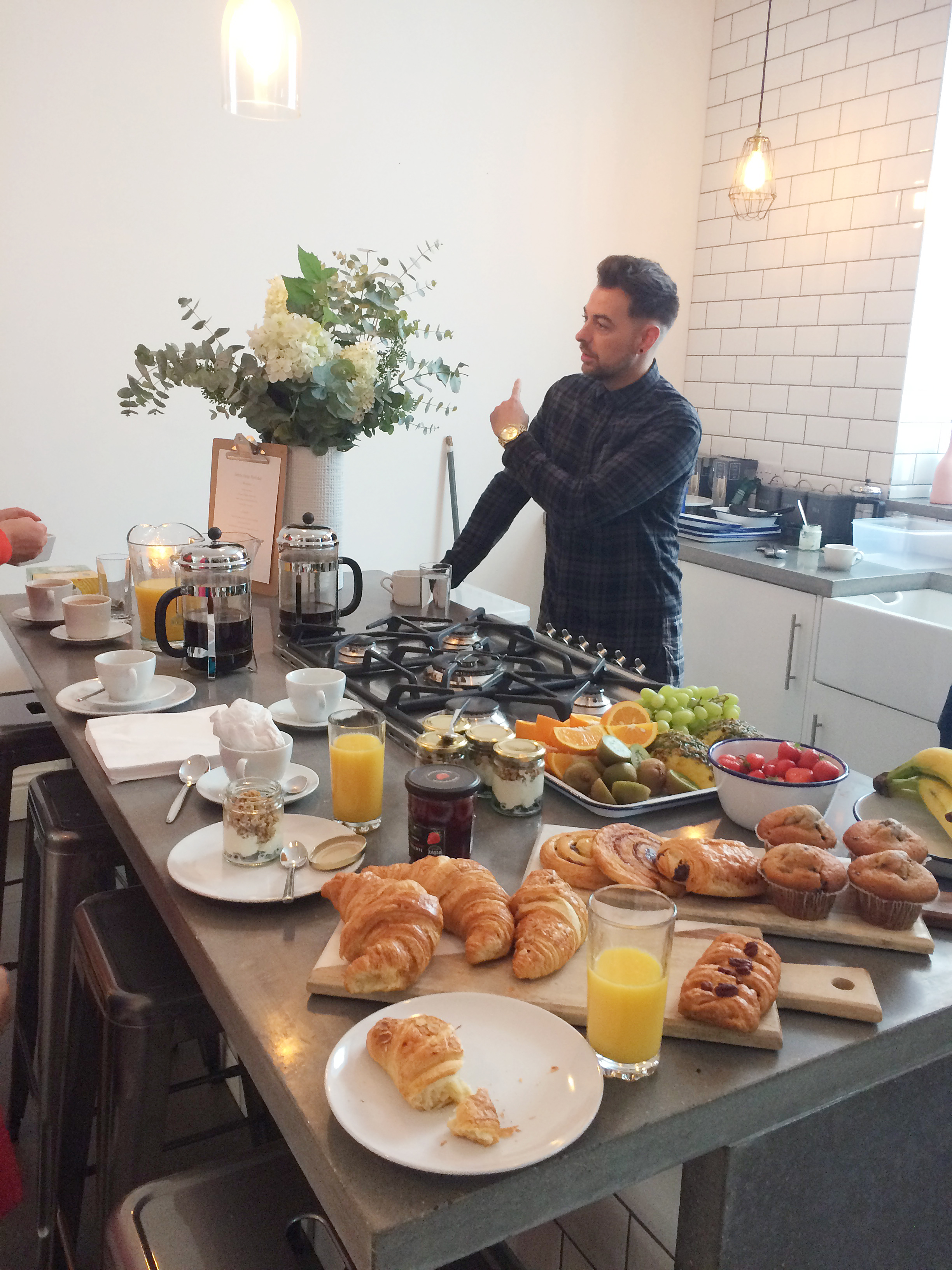 The day is run by Martin Holland (him off the telly who won series 2 of the Great Interior Design Challenge series on BBC2) and Mark Walters (a set designer for theatre and telly), and what a great pair of guys they are. So welcoming, enthusiastic and knowledgeable, with a great attitude to interior design; in that your style is yours and don't worry about what everybody else thinks, which is my feelings exactly – nobody should be dictated to as to what's acceptable and what isn't. Nothing exciting or innovative would ever be achieved if we all stuck to the safe, and supposed, 'good taste'.
The building itself is inspiring, with a kitchen area, dining area and a large, light filled studio, with a fab outdoor terrace. Apparently, it was a working men's club before – you would never have guessed that! The day started with the most amazing breakfast spread – fruit, granola, croissants and fresh coffee – wouldn't mind starting each day like that. With somebody else preparing it, obviously. We each received a goodie bag full of lovely things which was another bonus, but I digress here, so onto the serious stuff.
We all brought along the measurements for a room we wanted to re-design, if you don't have a room in mind the guys give you a room to work on, so that you can put in to practice the theory. I'm about to turn the girl's old office back into my spare bedroom so this was the ideal space, especially as it's a difficult one, being long and thin. The first thing we did was draw our rooms on graph paper to scale with a scale ruler. You can imagine the shock horror from most of us when faced with the dreaded scale ruler but it is essential to plan out the room, and we did manage, after a few hiccups and some help.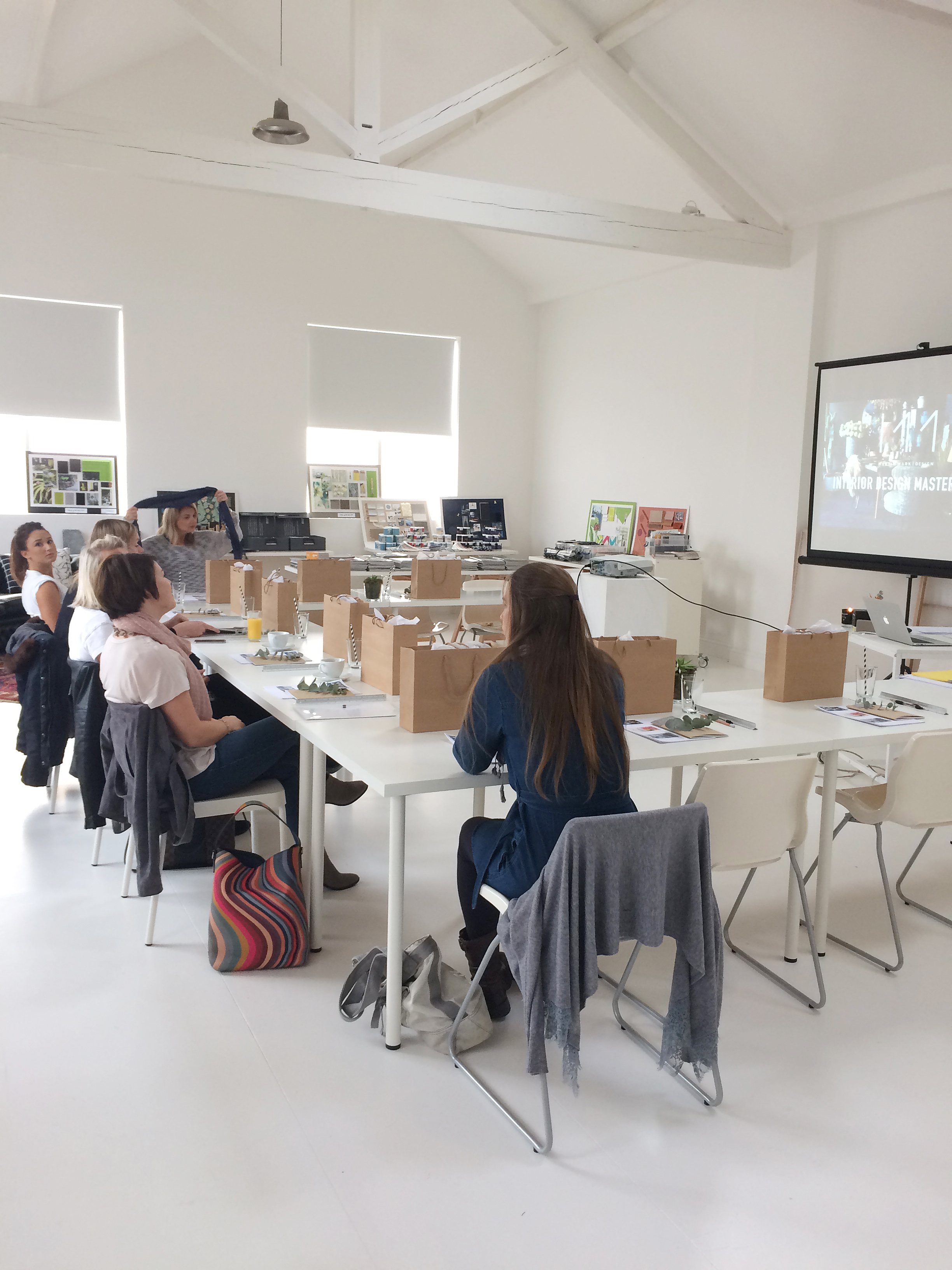 I won't go into fine detail about the day, except to say it was structured so that there is a taster of all the aspects of designing a room; from the space layout of furniture, to finding your style, thinking about texture and pattern, colour theory and sourcing furniture and accessories. The colour section included an interior personality test to determine which colour design palette you are, which helps to define your interior style and consolidate ideas. There was lots of hands on stuff too as we all did a mood board for our room to help define the look we wanted to create.
There was loads of fabric, flooring, wallpaper and paint samples to create the mood boards and paint tester pots to take home. I found a new fav colour, Rose Dust by Valspar. And books, my what a selection of interior books to look through – I found several I hadn't heard of that I've subsequently had to purchase!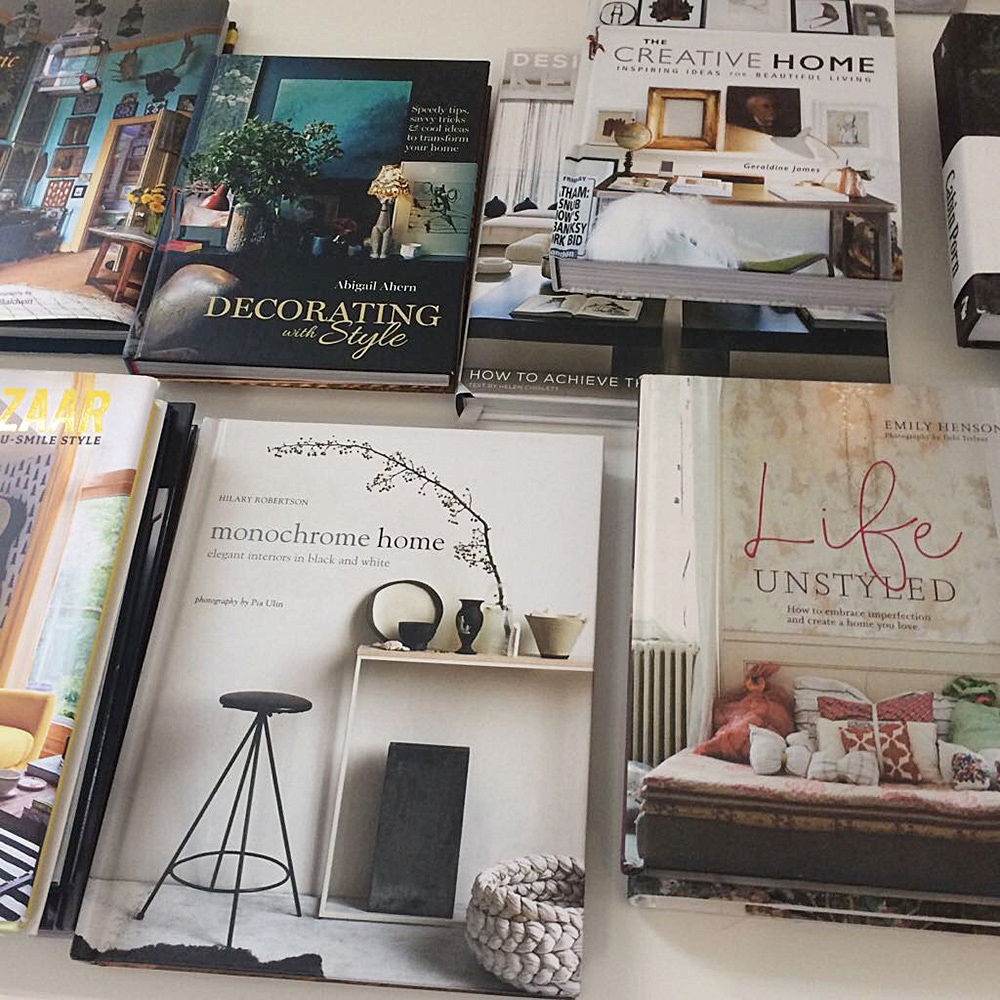 All interspersed with amazing food, loads of great tips from the guys, and lots of laughter. I went with a friend of mine, Julia who is a seriously talented artist and interior stylist, (and serious foodie) who was also similarly impressed with the whole day.
So, what did I learn? Well I had a real light bulb moment when Martin suggested a sliding door! I would never have thought of that, but actually it's the answer to everything in that space and makes the whole room work. Such a simple solution! I'm not sure if it's feasible yet, but I'm working on it. And yes, we both learnt lots but also, we had a great day, it's always interesting listening to other people's design dilemma's and how they work through it to create their own slice of interior heaven. For anyone interested in interiors, a day with MartinMark Design on this fab interior design workshop is a must and would make a wonderful present, if you're so inclined to generosity!
Jacqui x
*I was offered this workshop free of charge, to provide my honest, unbiased opinion.  All images and words are my own.  And please rest assured, I would never dream of write a post which I didn't genuinely believe in.
One reply to "Why an Interior Stylist Goes to an Interior Design Workshop"
Leave a comment
Your comments make us happy!
Blog Etiquette
Please note that all content, including text and images are copyright of Audenza, unless otherwise stated.

If you would like to use content from our site, then we're very flattered to hear that, but please note its origins on your site or blog, provide a link back to us and kindly let us know where you have used our content.

Thanks!