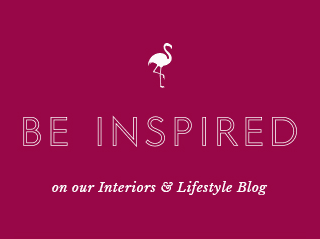 Interiors Trend: Wall of Mirrors
29 May 2013
A fantastic interiors trend that we're loving at the minute is having a wall of mirrors.  My Mum has been collecting bevel edge mirrors to make a wall of mirrors in the sewing room at home- what do you think?  The peach one in the middle really finishes it and brings them all together, I think.
I bought an absolutely gorgeous new mirror from an antiques shop in Northampton a few weeks ago, called Brackley Antiques Cellar, which we saw in Homes and Antiques Magazine.  My Gran had given me some money for my birthday and I really wanted to get something special with it.  I was absolutely over the moon to find this mirror- is it not an absolute beauty?!  This is now the start of my collection ready for my own wall of mirrors!
So, I thought I'd also share with you some images that we've collated from the web of how other people have styled their wall of mirrors…
As you can see, you can be quite creative with how you style them and hang them, but the trick in getting them to look right is to use mirrors of a similar style. There needs to be some sort of cohesion to tie them together, so whether it be colour, shape or style, you can mix it up a bit otherwise, but there does need to be some similarities to bring it all together.
This one is if you're feeling particularly brave and really want to make a statement. As with the other gold image above, it also ties in with very well with our 'Dare to be Gold' trend.
The above is a perfect example of how to make this trend work in a more understated, every day way, so that it's not too imposing and just gives any room a really modern, contemporary feel.
What do you think?
Audenza x
Interiors Trend: Wall of Mirrors- By Hollie Brooks
One reply to "Interiors Trend: Wall of Mirrors"
Leave a comment
Your comments make us happy!
Blog Etiquette
Please note that all content, including text and images are copyright of Audenza, unless otherwise stated.

If you would like to use content from our site, then we're very flattered to hear that, but please note its origins on your site or blog, provide a link back to us and kindly let us know where you have used our content.

Thanks!