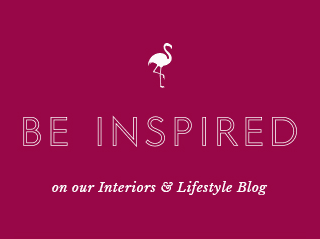 House Tour: A Fabulously Fun & Colourful Family Home
20 Dec 2018
Want to be inspired by a fab, fun home, or just want to have a nose at somebody else's décor?  You won't be disappointed with this tour of Lissi's vibrant home in Leicestershire – strictly for colour lovers though!  We've been following Lissi's journey on Instagram (@Oxfordone) as she renovates her barn conversion, moves on from 'greige',  finds her feet in the world of colour, and creates a fabulously warm, tactile home.  We caught up with Lissi to find out a bit more about her fun and colourful family home.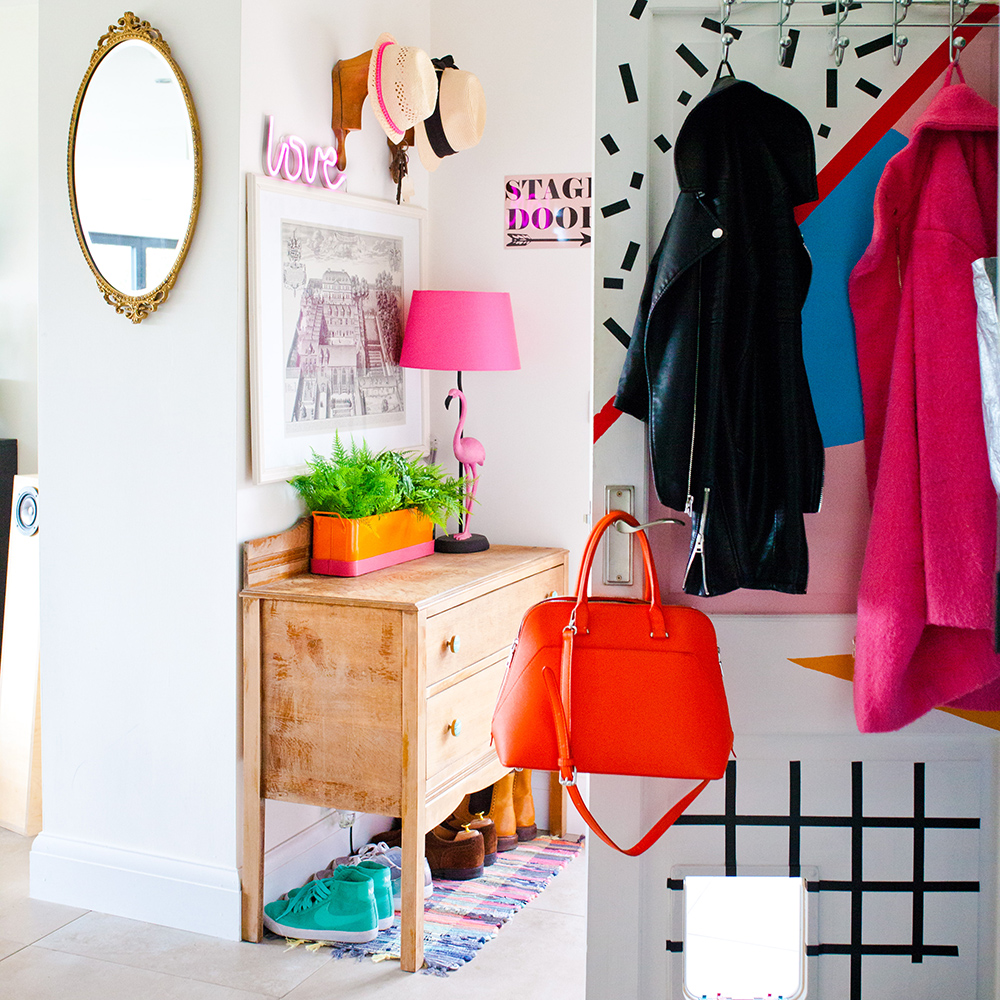 Entryway
Tell us a little bit about yourself and where do you live?
I'm Lissi, Mummy, Wife, Primary School Teacher and lover of home interiors and DIY. We have lived in our unconventional barn conversion in Leicestershire for 6 years and before that, we rented for years in Oxford.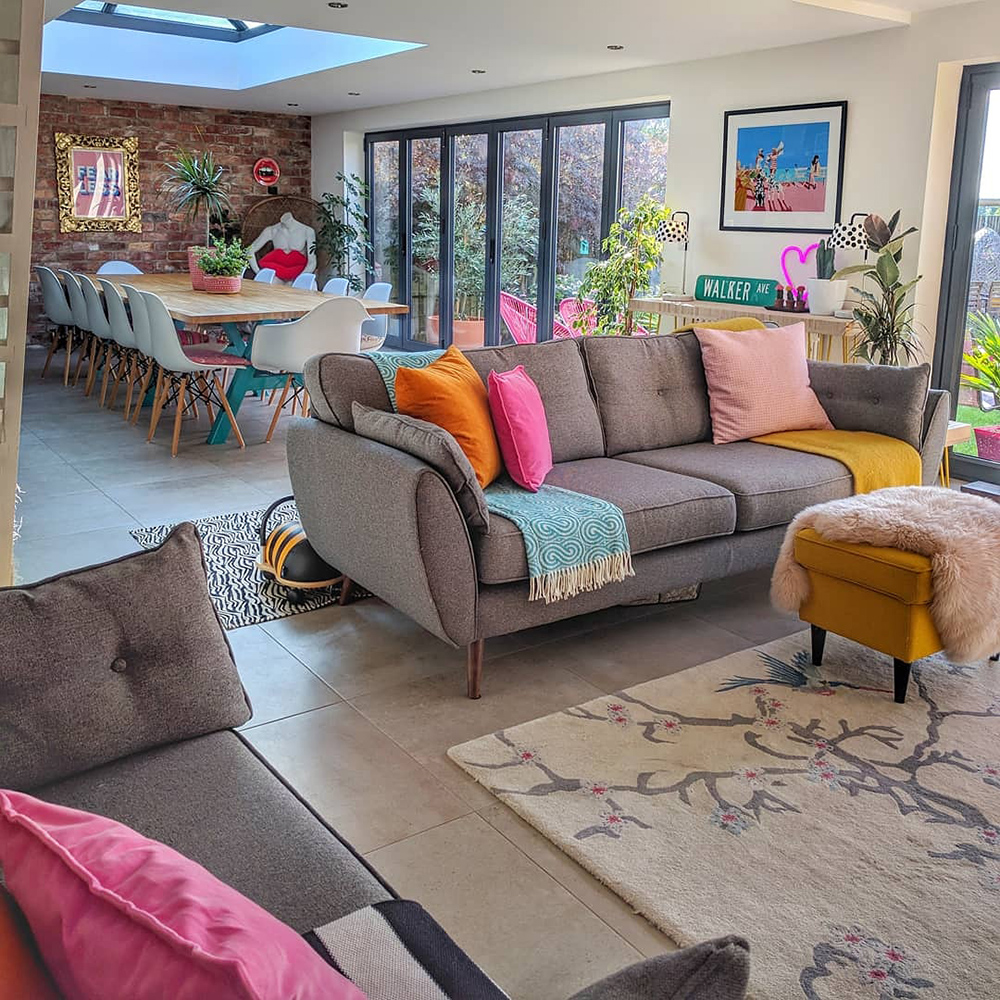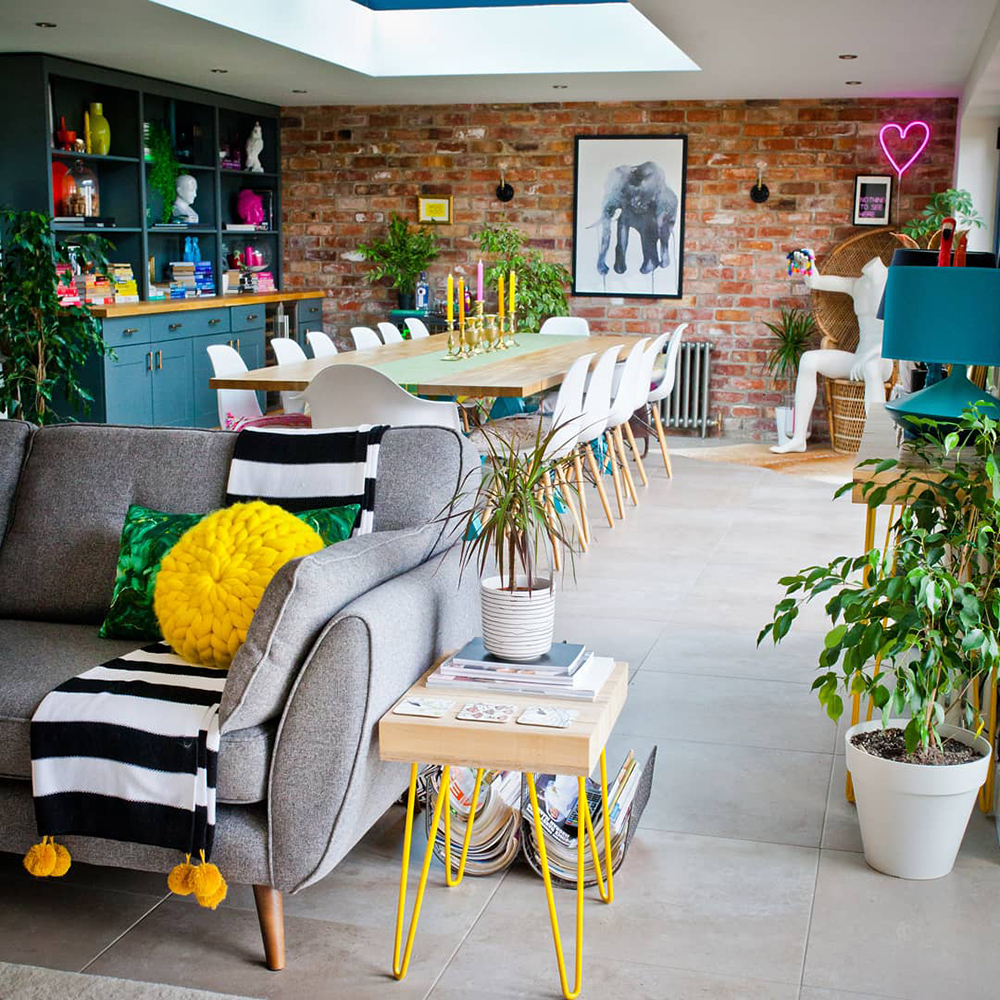 Open plan living room/dining room
How would you sum up your style?
I would describe my style as colourful, eclectic, fun and makes you smile.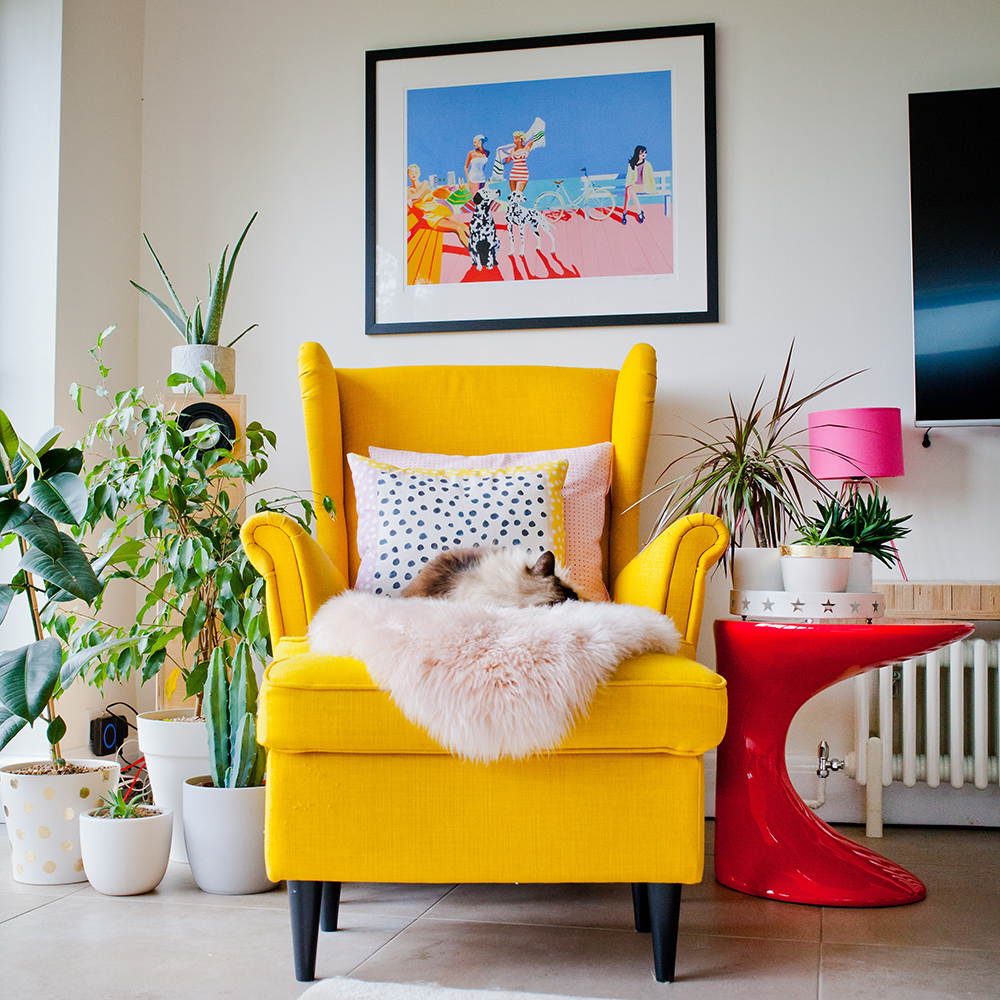 What sort of condition did you buy the house in? Have you done much structural work to it, or has it been mainly decorative changes?
When we bought the house, it had been rented as two separate properties so the first job was to knock through the adjoining wall and door and gradually making the property of two halves come together as one. We had two kitchens, two living spaces and two bathrooms, so over time we have converted one kitchen in to a home office and extended out to the rear of the house replacing a crumbling conservatory with a family friendly open plan kitchen, living, dining space.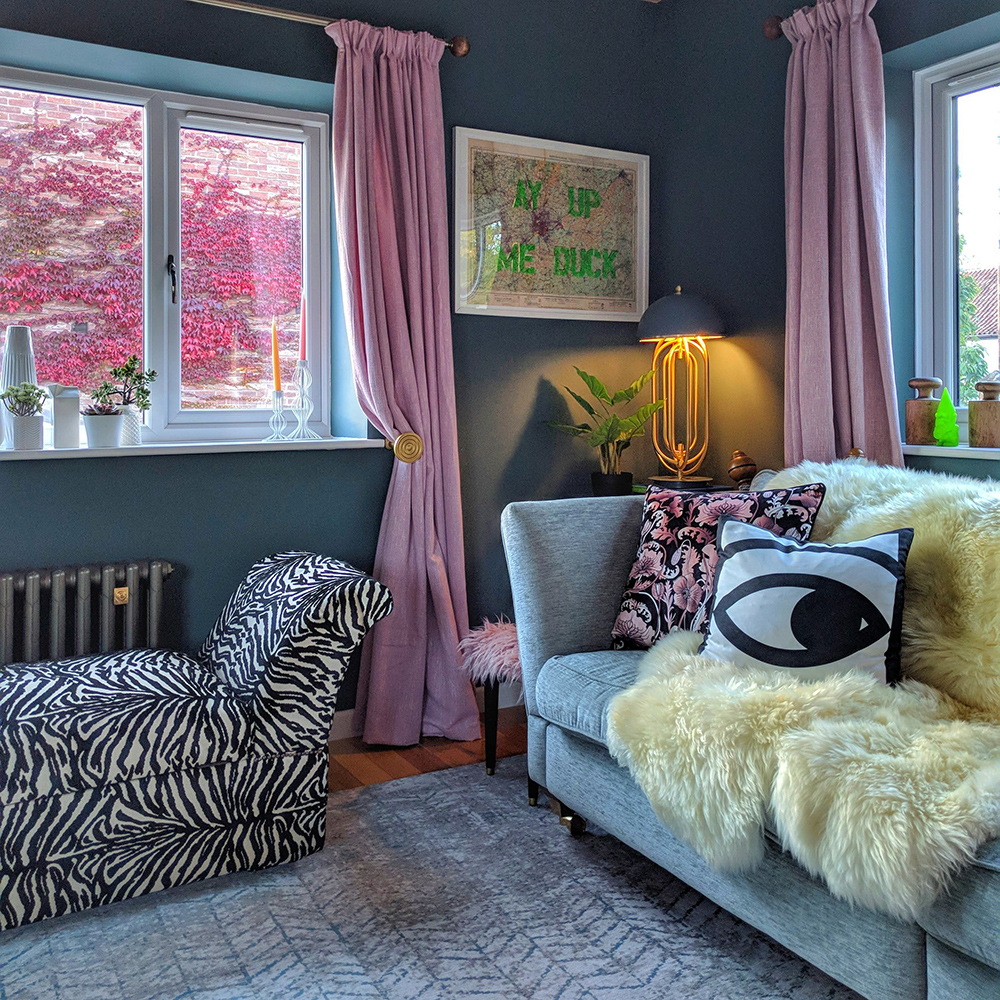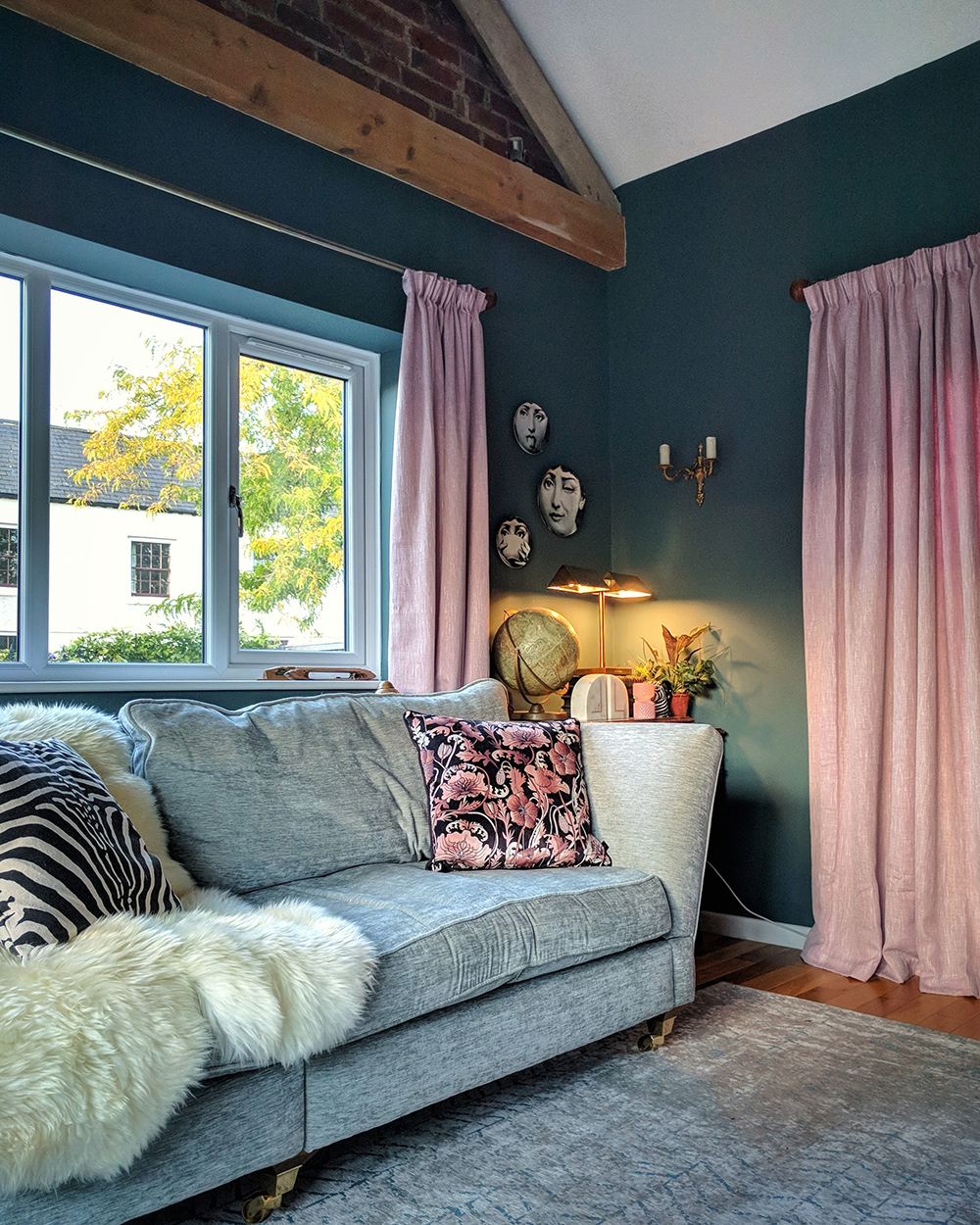 Lounge. Monochrome Face Plates 
You mentioned on Instagram, that prior to buying this house you had a scrapbook full of magazine clippings, which was your colourful 'dream house manifesto'. Yet when you first moved in, you painted most rooms 'greige'. It then took you a little while to find your creative feet and to do what you really love – colour and quirk! What do you think held you back from doing what you loved in the first place? And how did you overcome that?
This was the first house we owned, the one where we could actually paint walls and not just talk hypothetically about it. I think we were so overly concerned with what other people would think of our new house we overlooked what we actually wanted and liked and played it very safe in order to quickly put our initial stamp on the place and delete the magnolia. Over time, we began buying our own furniture where previously this had come with our rented flats and this started to shape our taste for more colourful and quirky surroundings.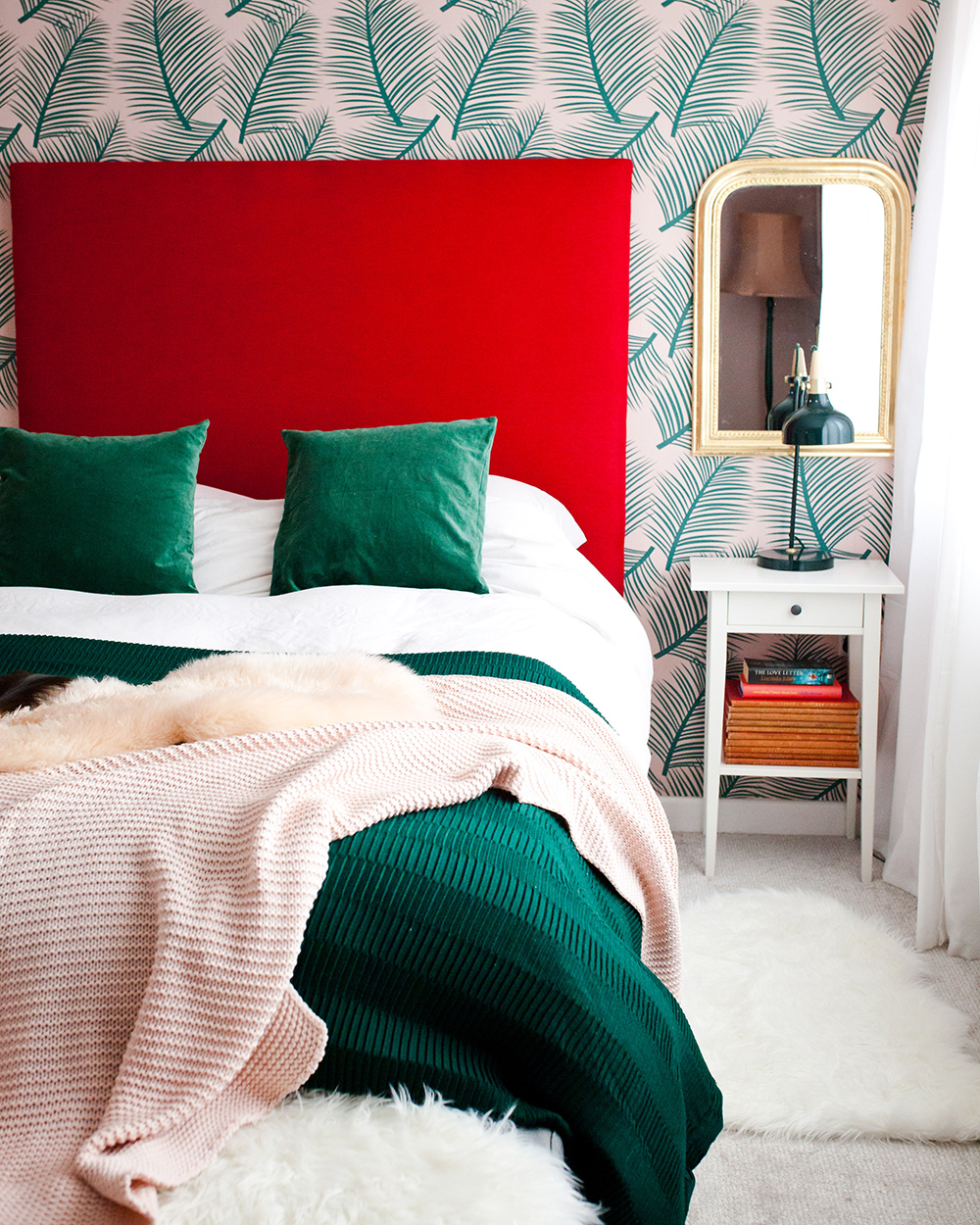 Bedroom
Now let's talk about that divine tropical and pink bathroom of yours! Deciding to tile over the top of wallpaper was pretty ingenious and it really works. Can you tell us a bit more about the work you've done in this room?
I'm so pleased you like the bathroom! I'm really proud of it because I learnt to tile and wallpaper on the job, and between myself and my husband we've done the whole thing ourselves. It's actually the guest bathroom and because it doesn't get used every day I felt like we could go a little wild in there! We began by ripping up the laminate and laying patterned ceramic tiles on the floor, wallpapering with a beautiful tropical paper and using marble hexagon tiles around the bath. The shape of the hexagon tiles lent itself to having a bit of fun and so I mixed my own green grout and went a little rogue with the layout either side of the bath ignoring conventional backsplash designs! I had always planned to use pink as an accent colour in here but ended up painting all the woodwork including shelves, skirtings and cupboards pink too. We were undecided when we started the project as to whether we would keep the original bath panels or replace them, I had a go at upcycling them first with paint and gold leaf and loved the result so they have stayed and the bath is now one of my favourite elements in here.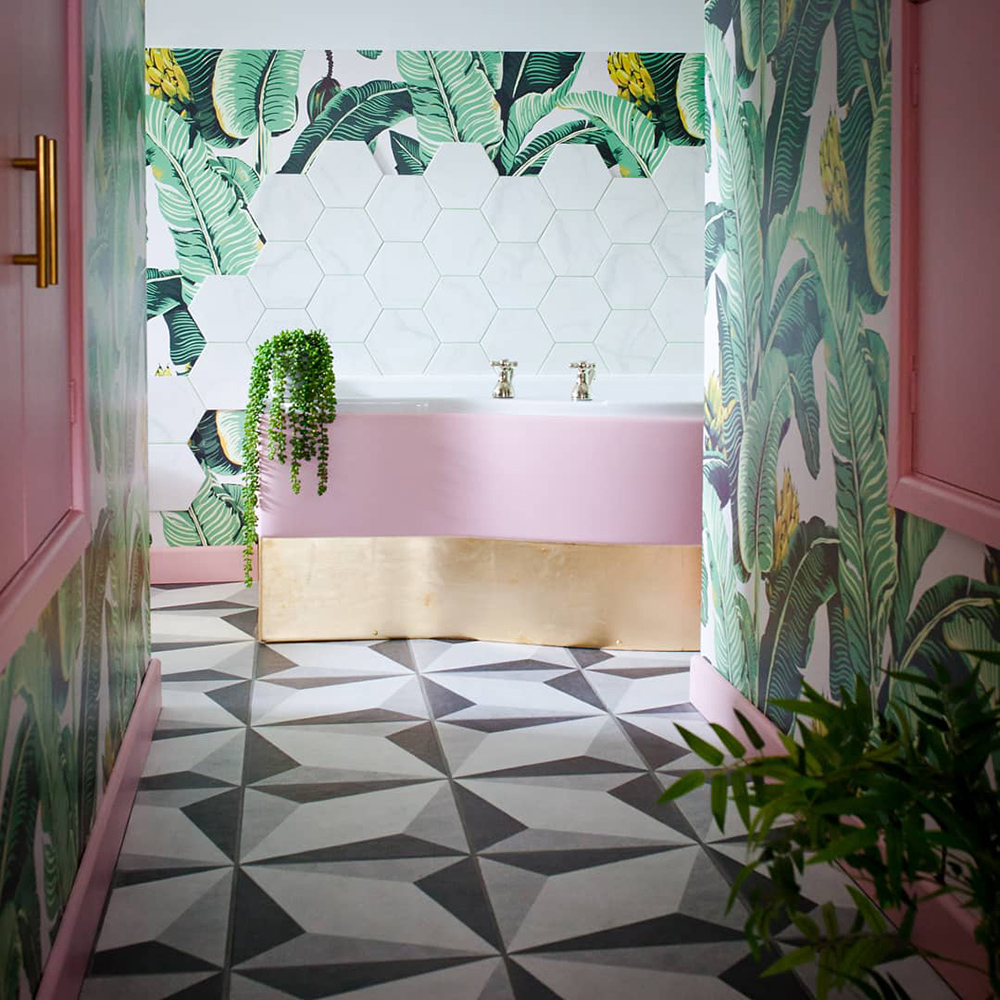 Guest Bathroom
Where do you start when you're pulling a new room scheme together? Do you create a mood board with the finished vision, or do you tend to figure it out as you go along?
When I'm pulling a new room scheme together I create a mood board as a basis but almost always end up changing things as I go along. It's great to have an idea of where you're heading but the journey is part of the fun for me too. I will usually start with either a colour combination or a single piece like a statement chair or some artwork and work around that. I prefer a tactile mood board to a digital one so I use paint, fabrics and magazine cuttings to bring my ideas to life.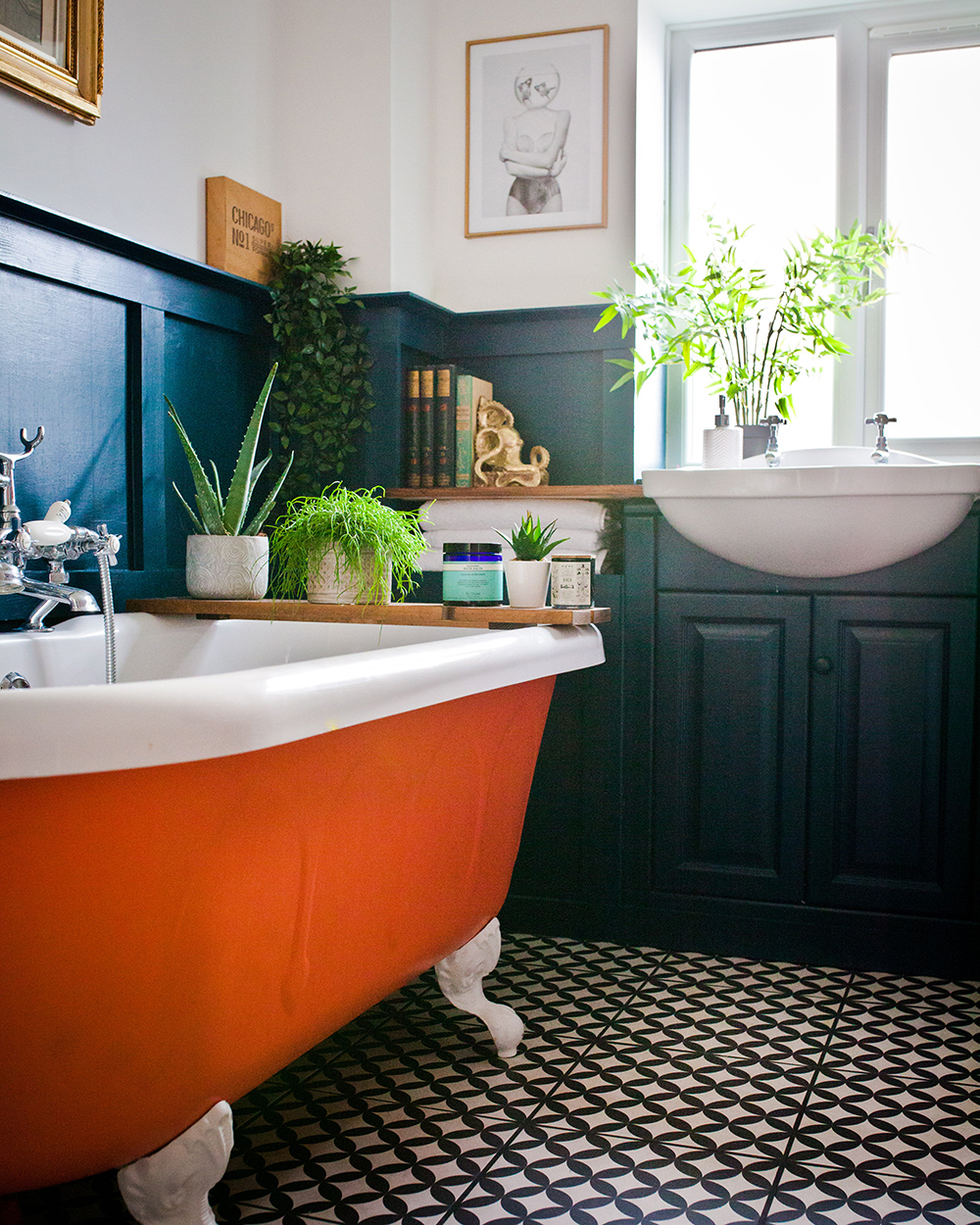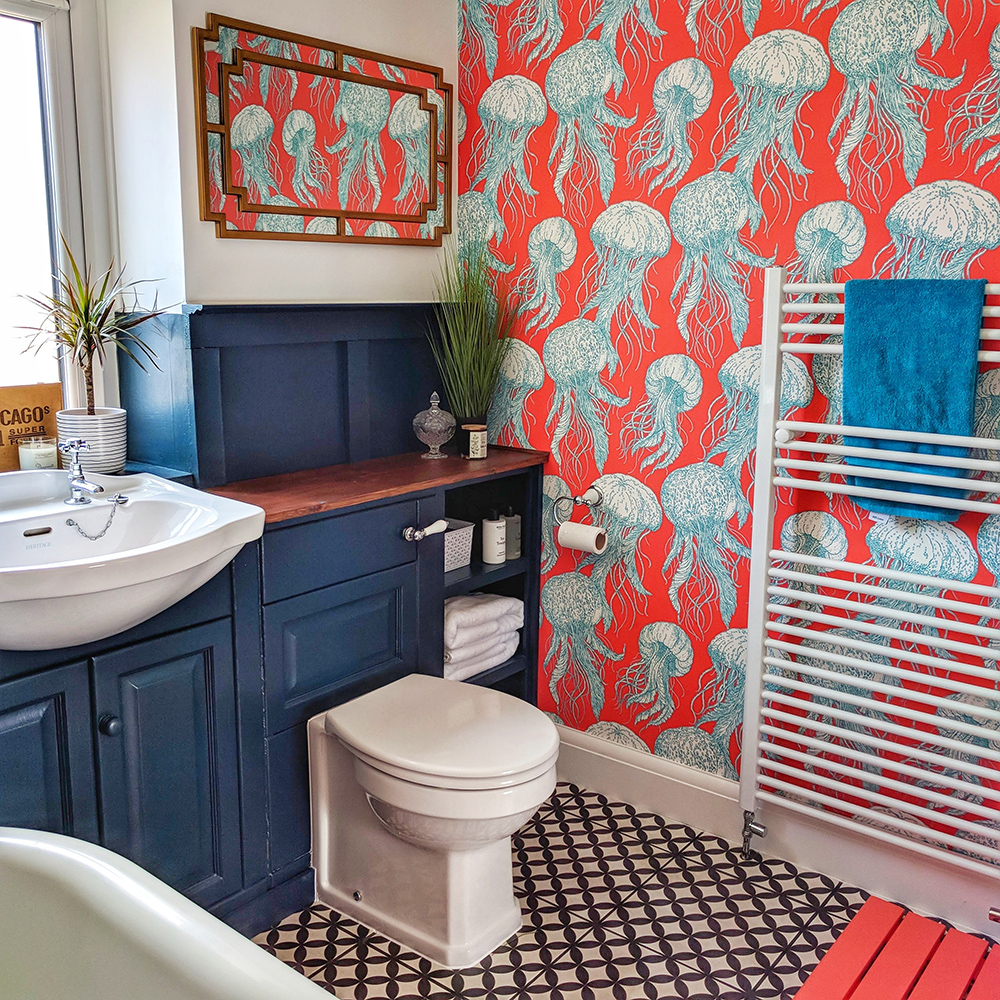 Family Bathroom
You manage to use lots of different colours within one room, whilst still making it look considered and edited. What's your top tip for pulling this off?
Thank you! I think this is definitely easier to achieve with white walls and so in our open plan space where even the sofas and dining chairs are neutral the rainbow of accessories does all the talking. I try to pick out the same accent colours at different points around the room so that wherever you look it feels deliberate and not chaotic. In the rooms where we have a dominant wallpaper, I have kept the colour palettes simpler but still bright and fun with plenty of pattern and texture.
Inspired? I am!  That bathroom is the biz – tropical wallpaper, pink, green and gold (my favourite colours), lots of plants and snazzy tiles – ooh what more could you want in a bathroom?  So, for you colour lovers out there take inspiration from Lissi's home and break out of the 'greige'.
Do go give her a follow her on Instagram: @Oxfordone and join in with the monthly Instagram hashtag that she co-hosts: #colourmyhome.
Jacqui x
Image Credits: Lissi Walker
5 replies to "House Tour: A Fabulously Fun & Colourful Family Home"
Leave a comment
Your comments make us happy!
Blog Etiquette
Please note that all content, including text and images are copyright of Audenza, unless otherwise stated.

If you would like to use content from our site, then we're very flattered to hear that, but please note its origins on your site or blog, provide a link back to us and kindly let us know where you have used our content.

Thanks!