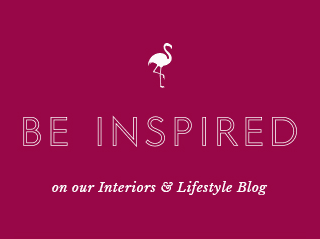 House Tour: A Fabulously Daring Home, which Effortlessly Mixes Lashings of Colour and Pattern
11 Sep 2020
If you love pink and teal, splashes of bright colour and lashings of gold, then you're going to love this house. A fabulously daring home that effortlessly mixes colour and pattern. Cara lives in Wolverhampton with her husband Andy, who is a builder. Oh, what I wouldn't give to have a builder in the family! A willing builder of course, then all your dreams could come true – well house dreams anyway.
Cara and Andy have transformed this tired 1930's house into a warm, welcoming home, and it's all documented on Cara's blog Caradise, and there are some great ideas on there to give you inspiration. It's always interesting to see the before and after's of a home renovation. The possibilities are endless – if you know a good builder!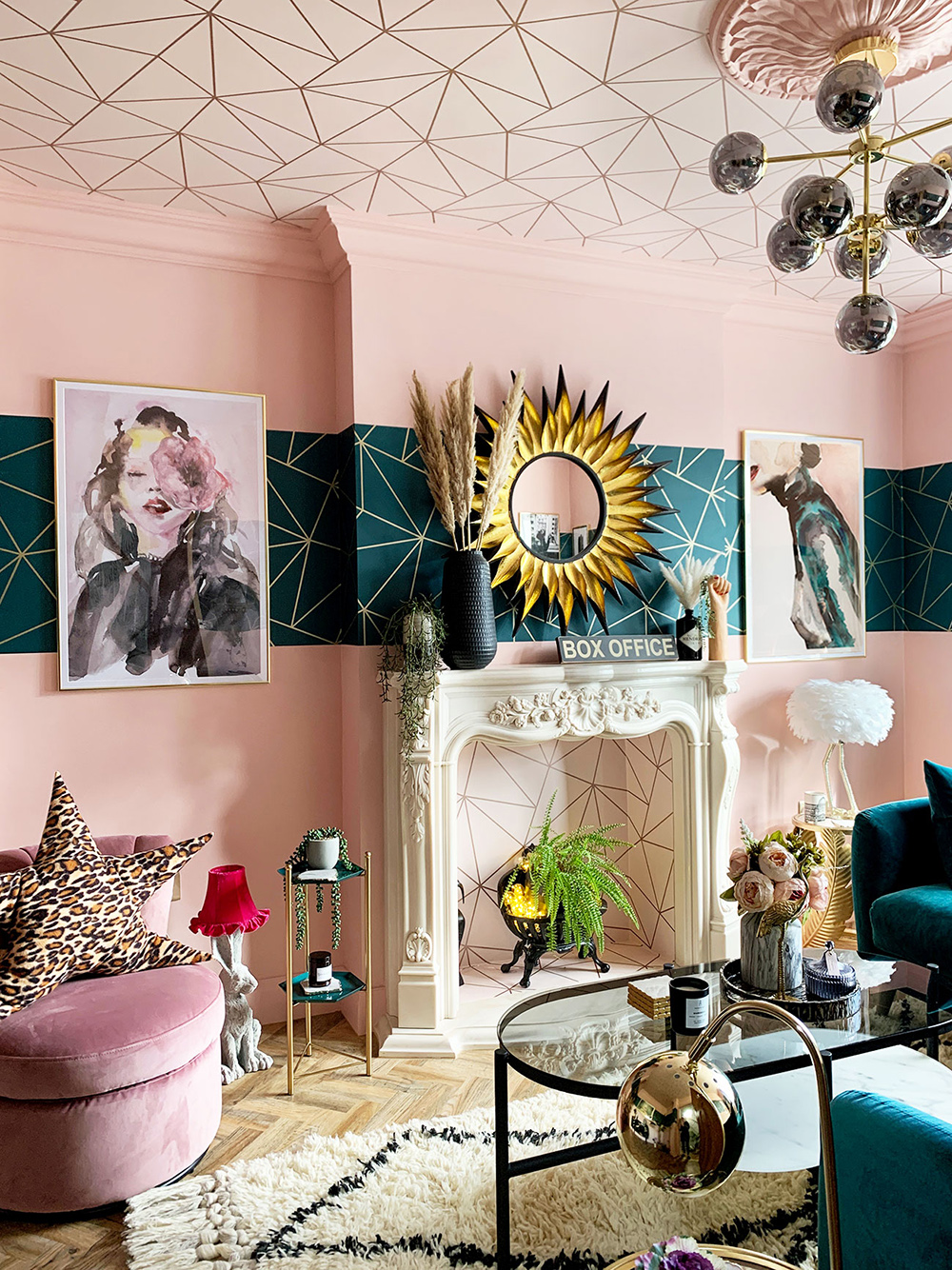 How would you sum up your style?
I would say my interior style is eclectic and quirky, injected with pattern, colour, and glamour.

What sort of condition did you buy the house in? 
Our house was very tired and unloved when we bought it and had suffered from internal flooding. We gutted it. I mean we literally ripped it apart, knocking down walls, with new ceilings and roof in parts, as well as converting the garage into a utility and downstairs toilet. We also installed under floor heating and a heat recovery system, and a brand new kitchen and bathroom, new flooring, new doors, and plastered and redecorated throughout. It was a total renovation from top to bottom. Luckily for us, my husband is a builder!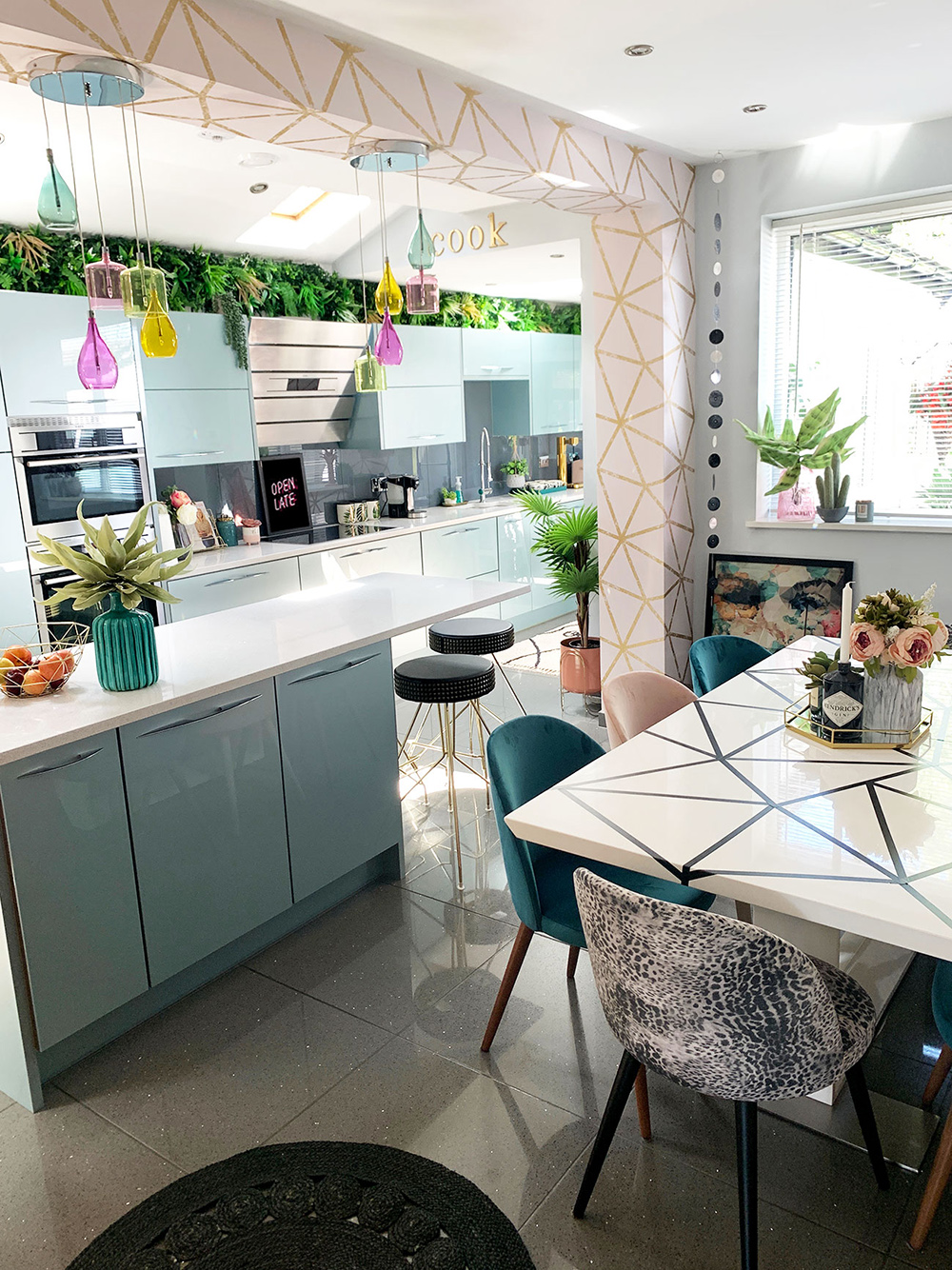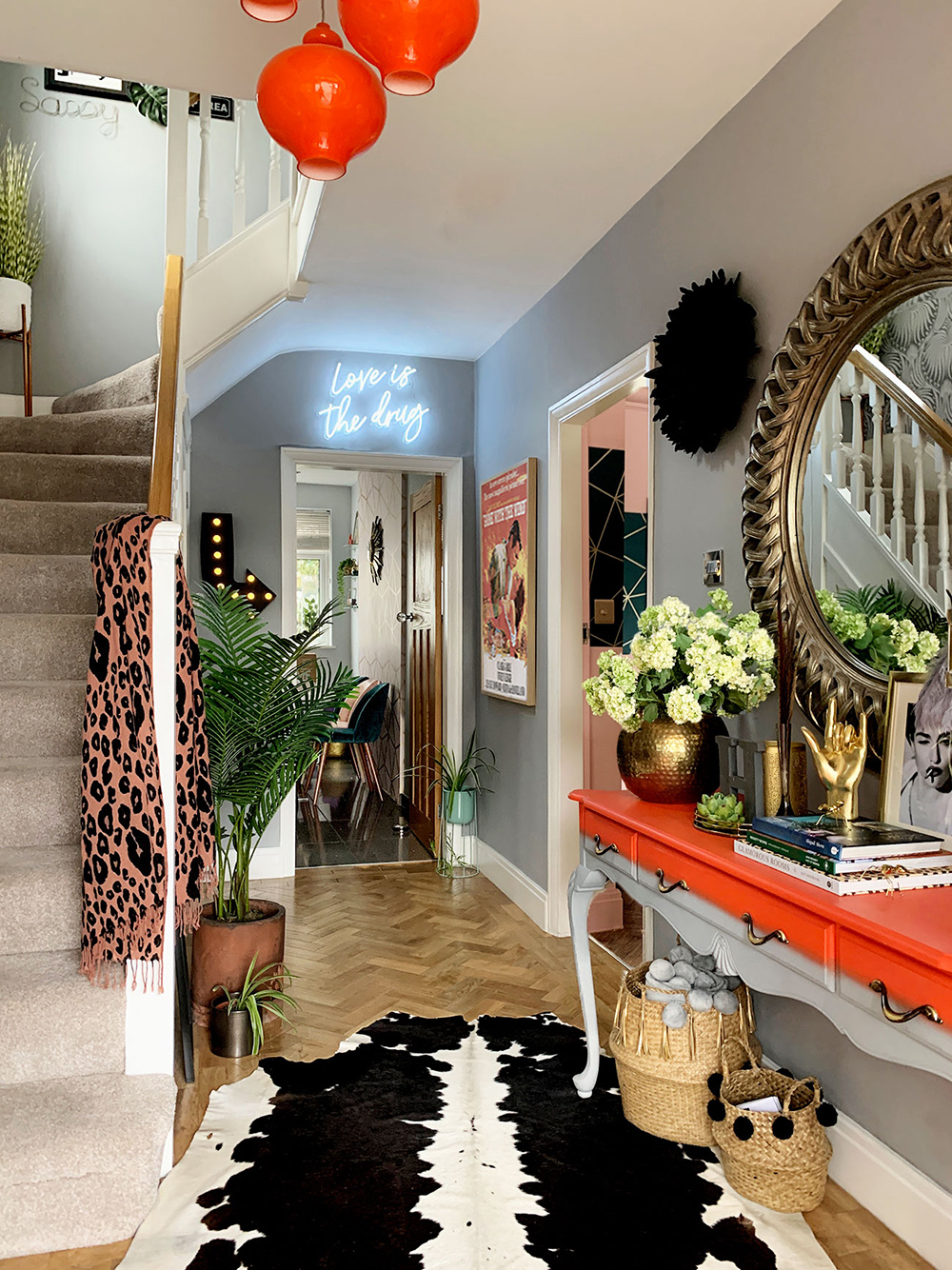 You're not afraid to use some beautiful, bold colours. How do you go about choosing colours for a new room scheme?
At one time I was using nearly every colour of the rainbow in our home, but I'm trying to reign in my colour palette now, so I'm basing all my new room schemes around teals and pinks as I love these shades and think they work beautifully together. I also throw in a pop of orange here and there because I'm not ready to say goodbye to my vintage glass lampshades in the hallway, and they can't be the only orange thing in the house!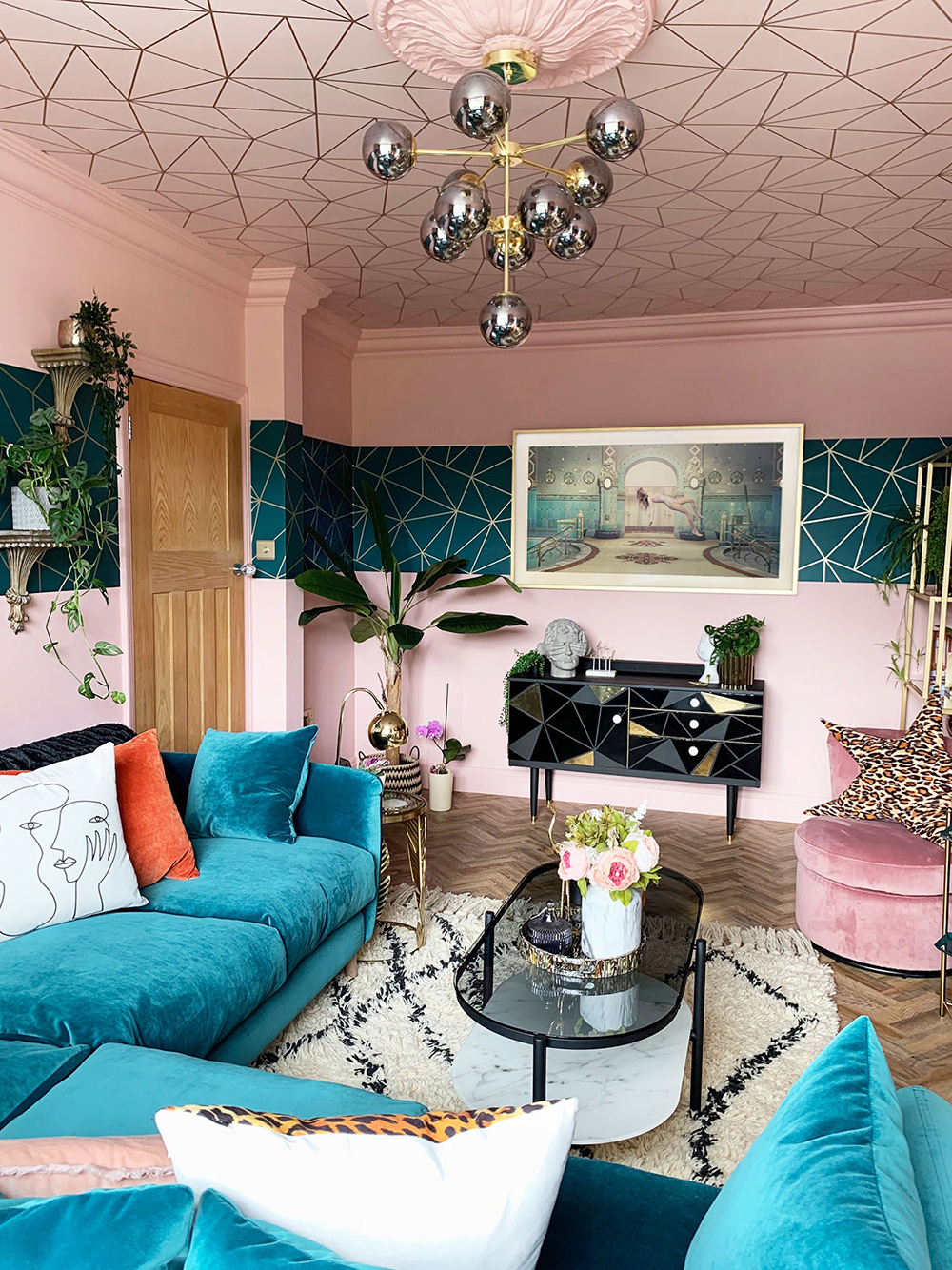 What's your favourite room in your home and why do you think it works so well?
Probably my living room as we recently renovated it to work around how we live and our current interior style. The colours, furniture, and soft furnishings we went for has made for a cosy, social and interesting room to relax in. To create this we partitioned the room off (we're going to knock through to the other half and extend the kitchen at a later date). It was previously a long narrow room from front to back. It was an unsociable layout and we only used half of the room. I hated my previous décor, which was beige with ugly leather recliners.  What was I thinking?! We went for a Loaf velvet corner sofa in the new layout, and moved the fireplace so it's now the focal point of the room as opposed to the TV. I just love spending time in my living room now.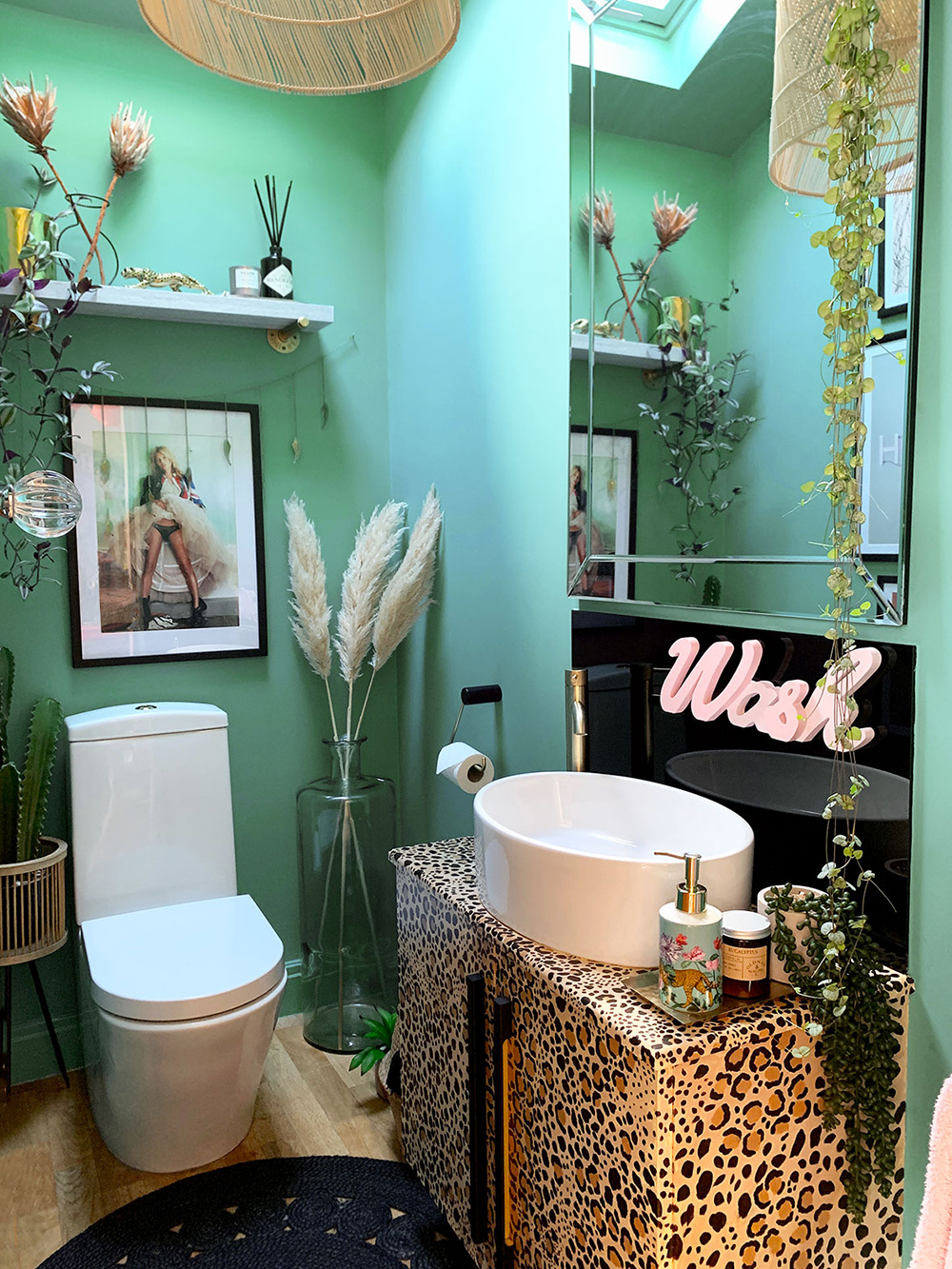 Have you made any decorating mistakes over the years which others could learn from?
Eeek! I've made loads. Looking back at our old house, I decorated the living room using matching curtains, wallpaper, rug, and cushions. It ended up looking like a page from a catalogue. Decorating a room in this way stifles any individual style and interest in your interior design. My advice would be to create a scheme that's interconnected and complementary, but not matchy matchy.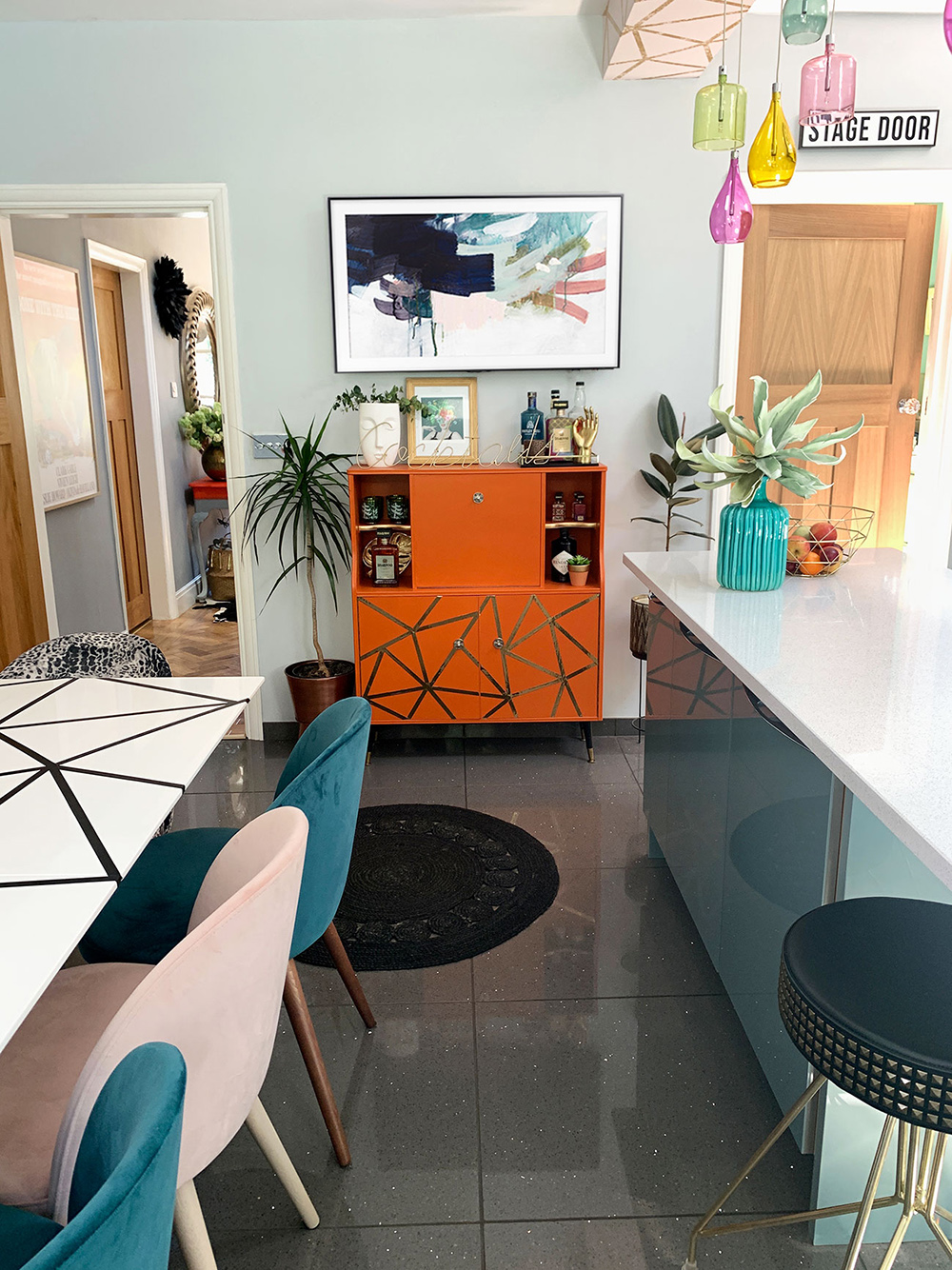 We love the way you've used the same wallpaper in different colourways in your living room and only used the wallpaper on sections of the room. Do you have any tips for pulling this look off?
If you're going to do this, choose matching wallpaper in different colours, or matching colours in different wallpapers to create a cohesive feel. Although if you go for different wallpapers, keep to a similar theme or style so they're not fighting against each other. When using wallpaper on sections of the room, make sure it's not isolated in one part. Involve the whole space, even if you're not papering the whole of the wall. Also bring in similar colours and patterns to the rest of the room. For example I added other geometric accents with the rug and sideboard.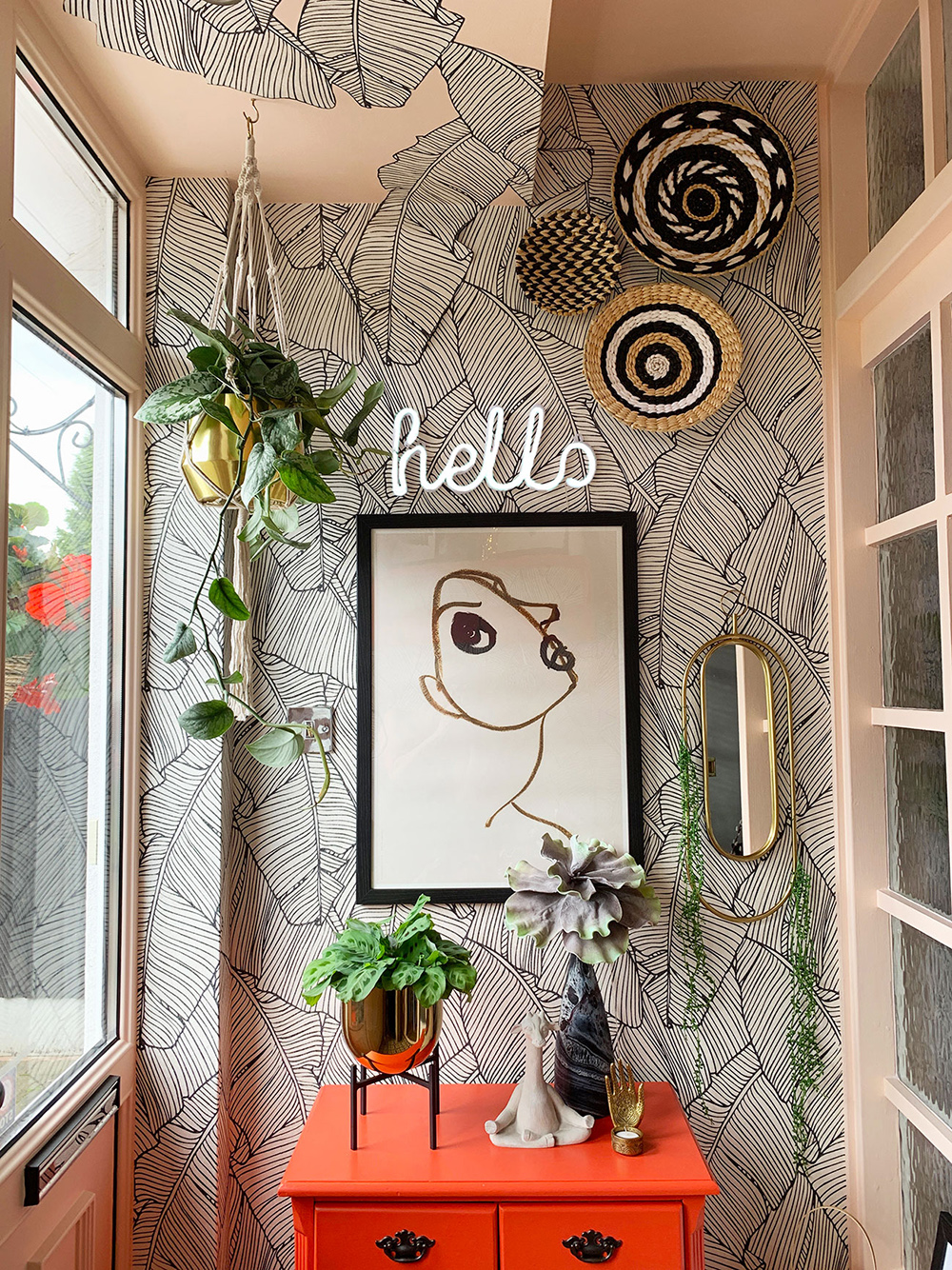 What do you think the secret to fabulous interior style is?
I think the secret is to create an element of surprise and stop the eye in its tracks. To break rules and push boundaries so the space evokes an emotion. I love interiors that question the conventional way to decorate. For example why should we paint every ceiling white? Why do we have to hang all of our pictures on the wall? Why should we be afraid to use colour?  I guess to sum it up, fabulous interior style is to be unique!
I love the idea of using 2 different colourways of a wallpaper within one room to get that mix of colour and pattern without overwhelming the space. Also, the way Cara continues the geometric pattern through into the kitchen on the table and sideboard, and again uses the same wallpaper. I'm in the midst of home renovation (lockdown not withstanding) and I am also aiming to reign in my colour palette, as I feel a home feels calmer with a more restricted palette. If you want to see more, follow Cara on Instagram @caradiseblog, and do check her out blog too, Caradise.
Never miss a post: follow us on Bloglovin'!
Image credits: Caradise
Leave a comment
Your comments make us happy!
Blog Etiquette
Please note that all content, including text and images are copyright of Audenza, unless otherwise stated.

If you would like to use content from our site, then we're very flattered to hear that, but please note its origins on your site or blog, provide a link back to us and kindly let us know where you have used our content.

Thanks!