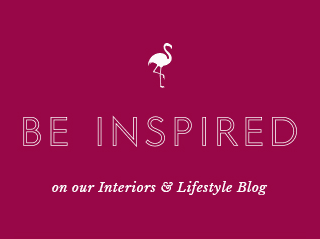 1 Lips Neon Acrylic Box Light, Styled 9 Ways
25 Sep 2020
Welcome to the glorious world of neon acrylic box lights.  Gaining in popularity and originating from commercial premises before finally entering our homes, they aim to surprise and delight. Fun, quirky and often surprising, they bring a sense of the unorthodox into our homes.  From wording to imagery, you can't beat a neon acrylic light for bringing the playfulness into your décor.
We all need some fun, and possibly some shock tactics in our styling, for that extra bit of uniqueness, and there's no quicker way than lighting up your room in neon glowing colour.  And we love the awesome pink glow from our Lips Neon Acrylic Box Light.  We also love to see what our customers do with our products, and how they style them, so we've brought you our Lips Neon Acrylic Box Light styled 9 ways –  7 from our fabulous customer photos and 2 of our own.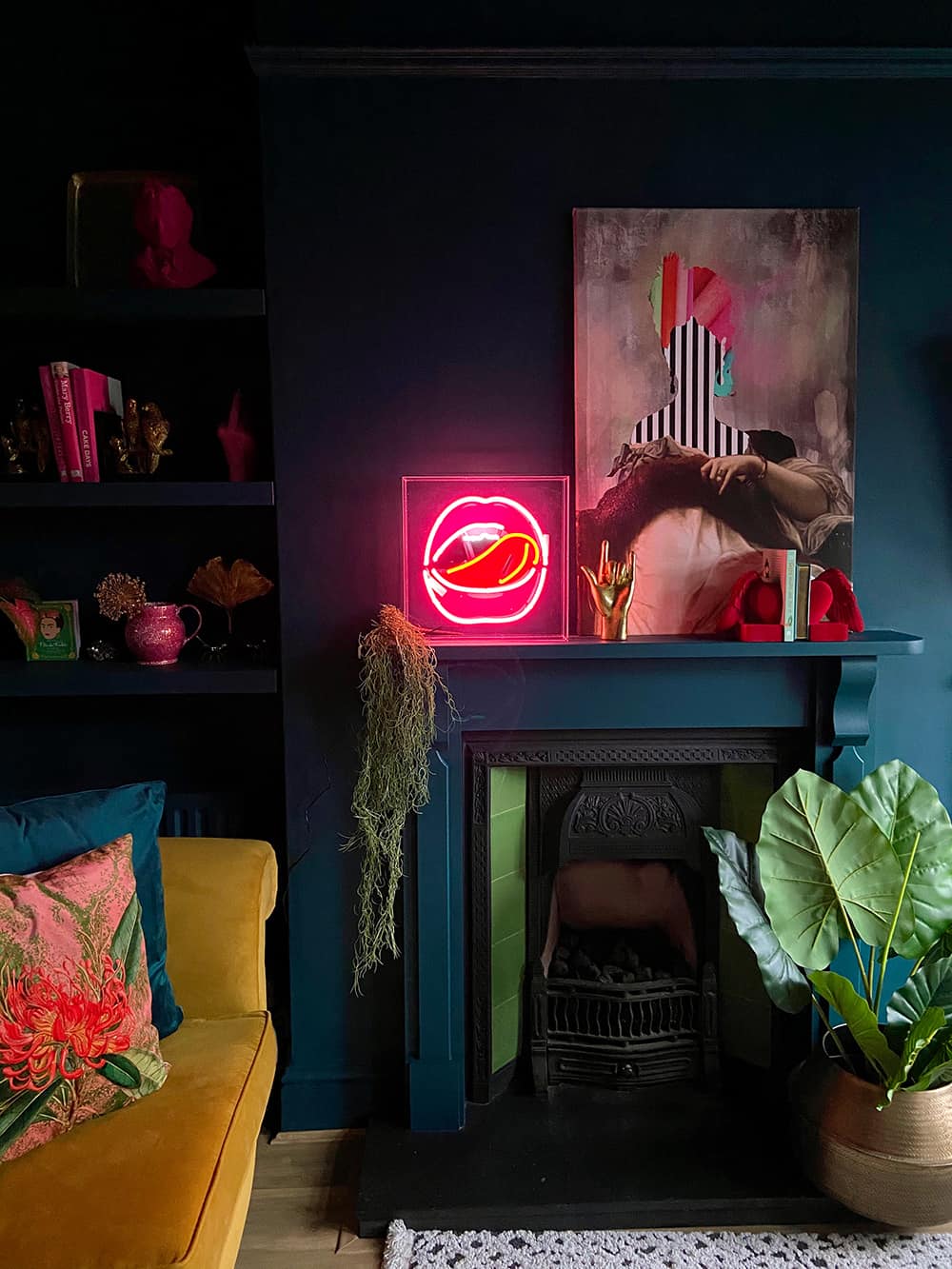 Lips Neon Box Light | Gold Rock On Hand | Artificial Trailing Moss | Princess Leopold Canvas
This is Amelia's living room, and what a fabulous contrast the neon hot lips make with the dark teal walls.  A real showstopper on the mantelpiece, which picks up on the pink in the room.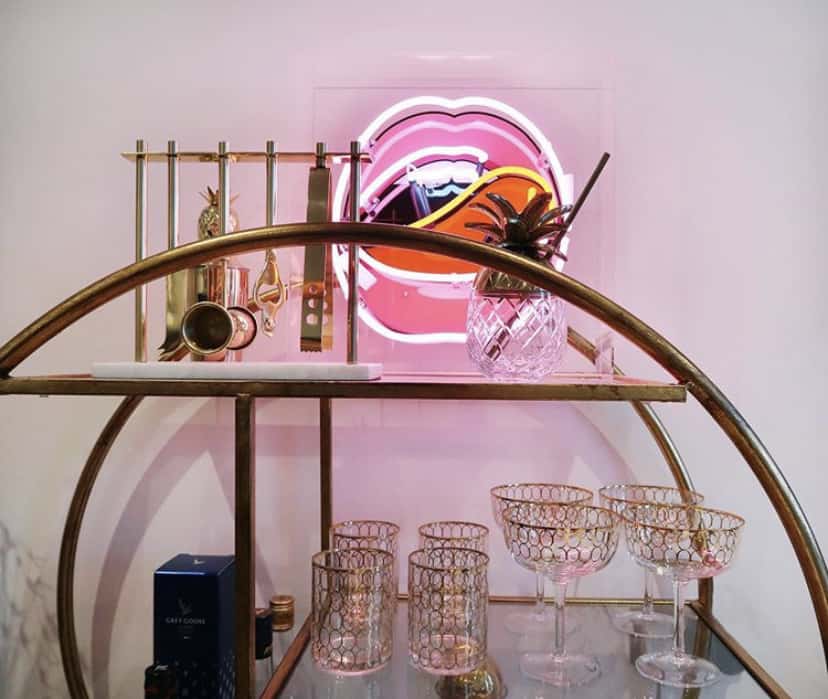 Image credit: @soph.at.home
A customer drinks trolley styled beautifully with all the accoutrements needed for a party.  With all the gold it's very glamorous and grown up, but add the neon light box and you add a crazy touch to get in the party vibe.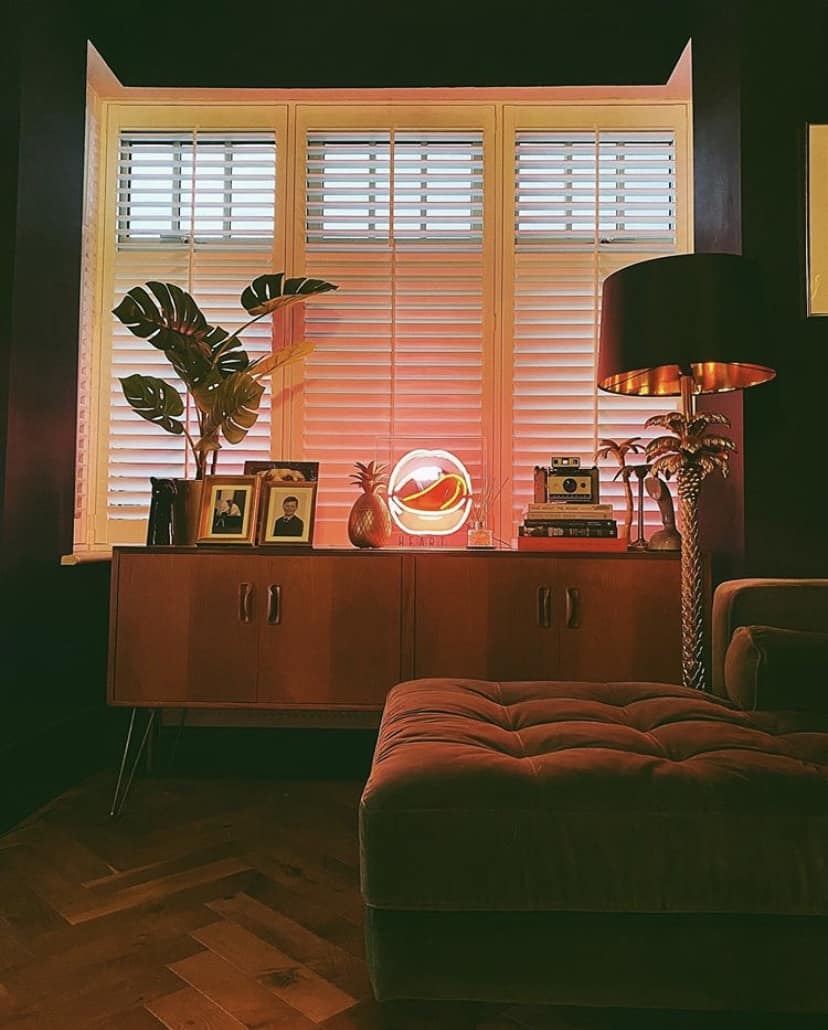 Image credit: @jenconnell.home
Doesn't it look fabulous on this mid-century sideboard?  Just shows you can mix it up for a more personal style statement.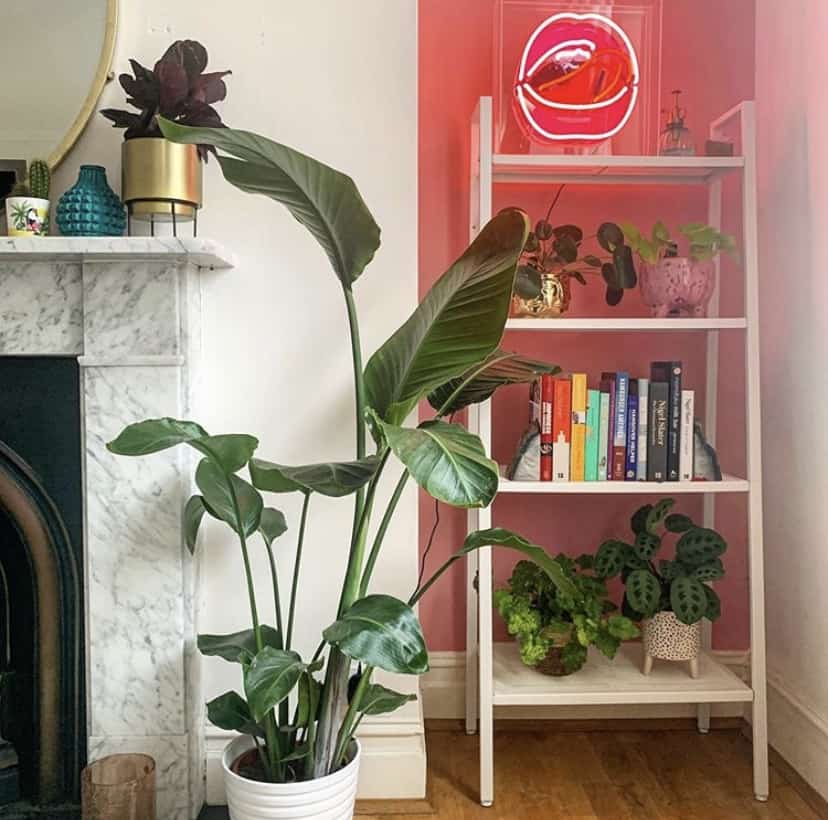 Image credit: @rosieposiebtn
Light, bright and cheerful.  Doesn't it look stunning on this beautifully styled bookcase.  And the pink glow looks great with all the lush greenery.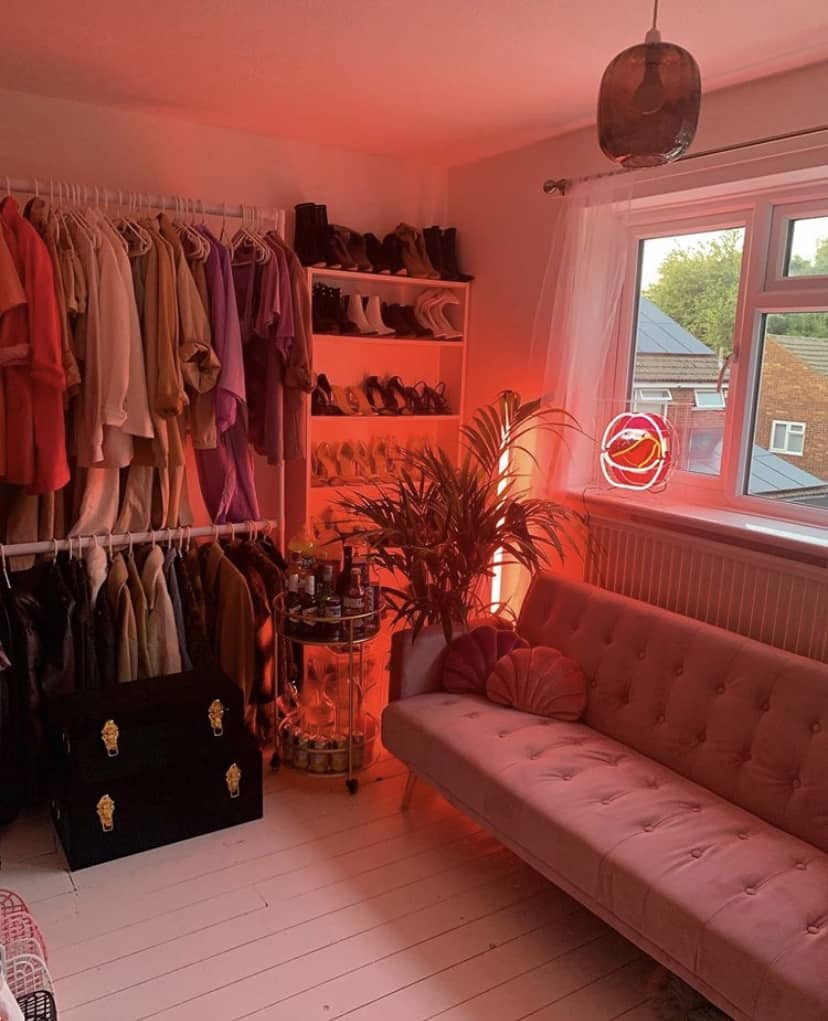 Image credit: @chantalchierici
A drop-dead gorgeous dressing room with a wonderful pink glow from the neon lips light.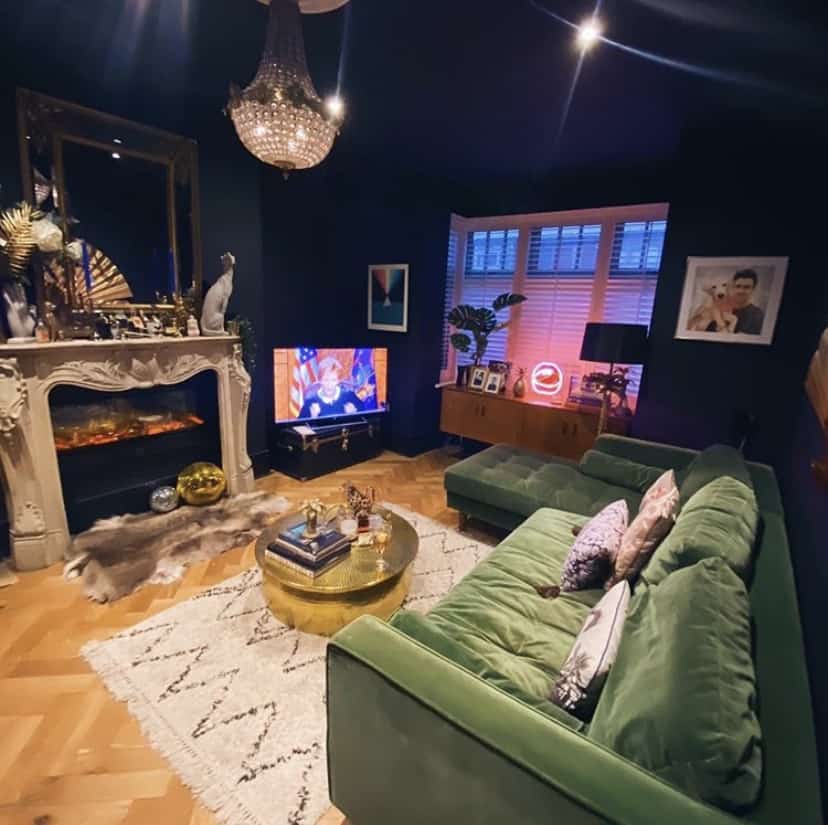 Image credit: @jenconnell.home
An eclectic mix that the neon light works well in and brings in some low level lighting.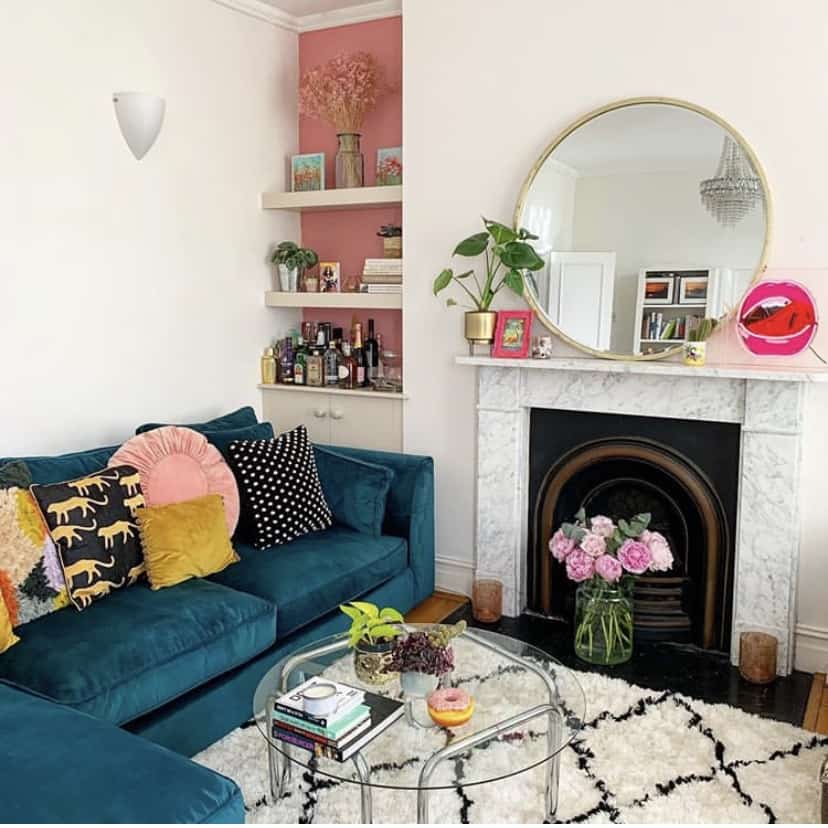 Image credit: @rosieposiebtn
Another mantelpiece neon lips but this time in a predominantly white room.  It really helps to emphasize the pink in the room and creates a real pop of colour.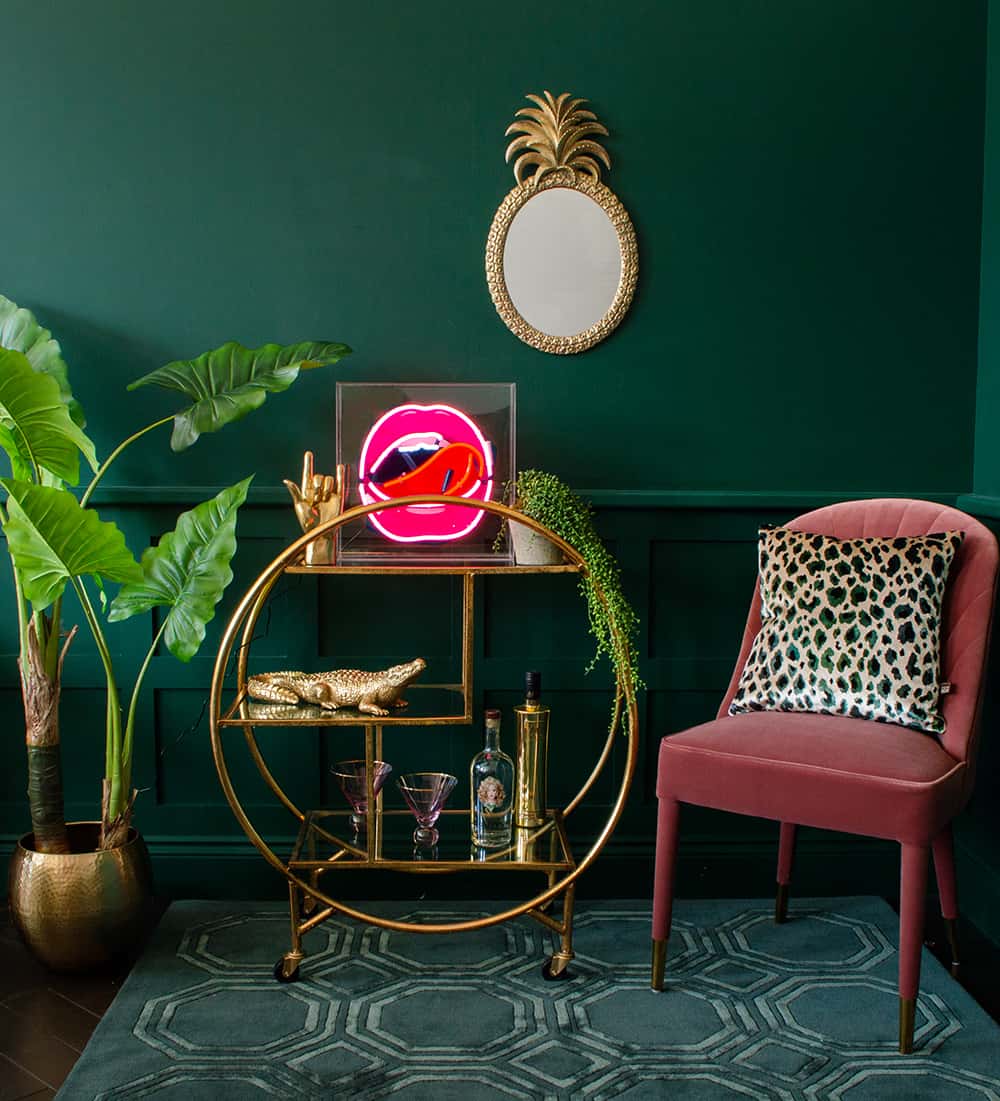 Pineapple Mirror | Gold Luxe Round Drinks Trolley | Lips Neon Box Light | Gold Rock On Hand | Crocodile Ornament | Serpentine Cushion
Styled by us on our Gold Luxe Round Drinks Trolley, but used more as a display cabinet.  You can see how it draws the eye to its amazing pink glow and makes everything around it look more glamorous.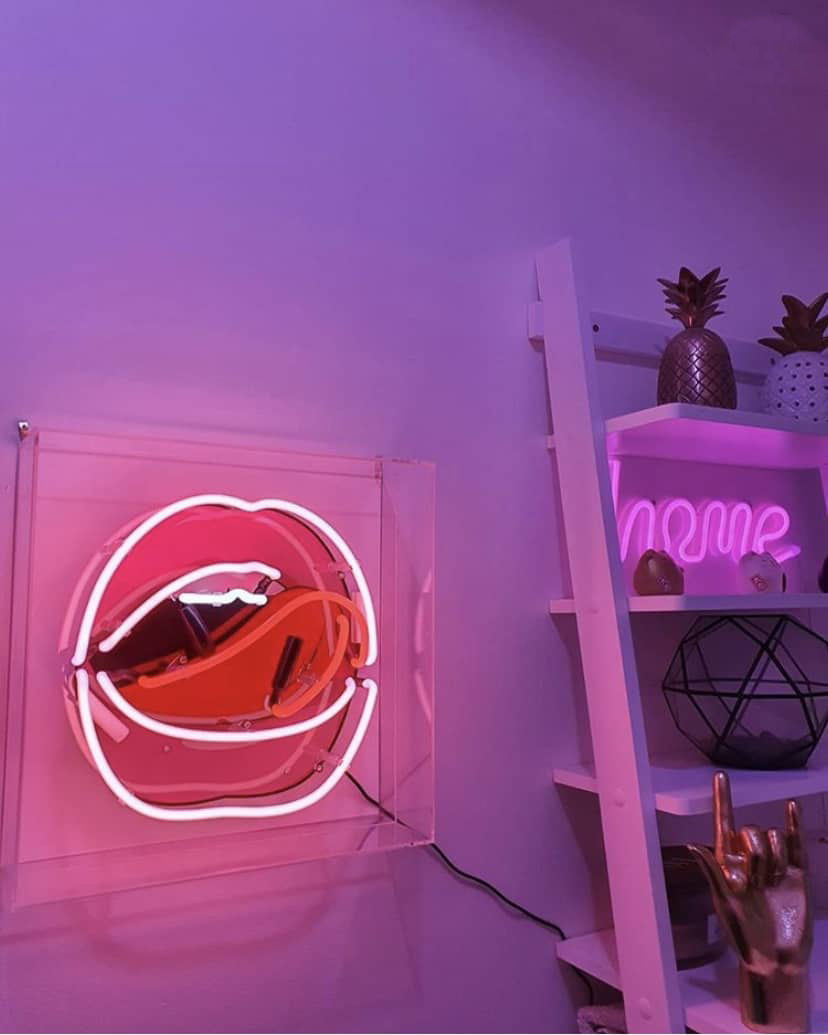 Image credit: @retrocxnt
This enterprising customer has fixed their lips neon acrylic box light to the wall bringing attention to the shelving display.  A great idea, but it doesn't come supplied with wall fixings, so you would need to be a DIY'er for this one.
A fab selection of different looks that the Lips Neon Acrylic Box Light brings its amazing zing to.  From mantelpieces, to drinks trolleys, to bookcases.  Whatever your style neon lights add some fun and frivolity to a space, and we do love to see how our customers style our products so do keep the photos coming in.
Leave a comment
Your comments make us happy!
Blog Etiquette
Please note that all content, including text and images are copyright of Audenza, unless otherwise stated.

If you would like to use content from our site, then we're very flattered to hear that, but please note its origins on your site or blog, provide a link back to us and kindly let us know where you have used our content.

Thanks!