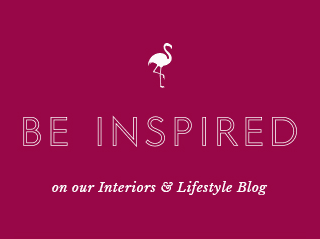 How Home Accessories can Dictate a Room
15 Oct 2013
Finally my little sitting room is coming together.  I had the alcove shelving built when I first moved in two years ago but there has been so much else to do that this room was last on the list.  I knew I wanted it to look cosy, particularly at night time as that's when it gets used most so, once again, the tester pots came out.  Grey is so 'on trend' now and, as luck would have it Little Greene brought out a new range of greys a couple of weeks ago – 28 gorgeous colours to play with.  Small rooms that don't get much sunlight need colour to give them impact and a neutral grey allows you to go several ways –  add rich jewel colours for the eclectic look or pale and distressed for chateau chic – to name but a few.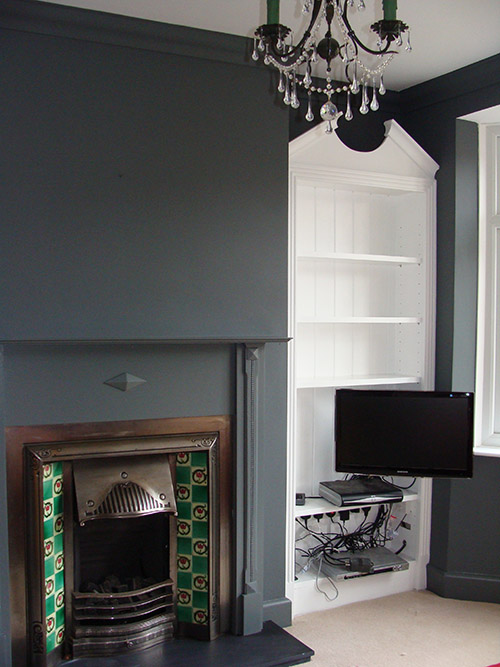 Several pots later I plumped for Scree, which is a gorgeous smokey grey, and is a fabulous backdrop for all my home accessories.  It makes strong colours really pop.   I painted the fire surround in the same grey – some might say sacrilege – but with so much going on I felt the fireplace needed some cohesion.  The bookcases are painted in Little Greene's Loft White to give a clean backdrop to my collections.  I have so much stuff that I can never decide how I want a room to look in one go so it's usually trial and error and I keep moving things about until it feels right.  Although that could all change next week!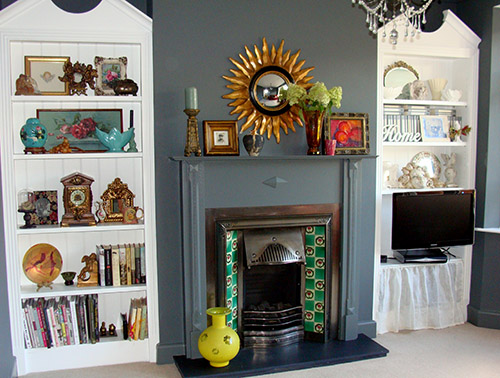 It's useful to have an object as a starting point for your home decor, to give you a feel for how you want it to look.  I do love Persephone books so they were the starting point for the styling on the right and I wanted to keep it 'pale and interesting'.  It's mainly a collection of vintage vases, handmade ceramics and bits picked up on my travels.  The TV and broadband cables were a mess so I made a curtain out of a gauzy fabric and put up an extending curtain rod to cover up the eyesore.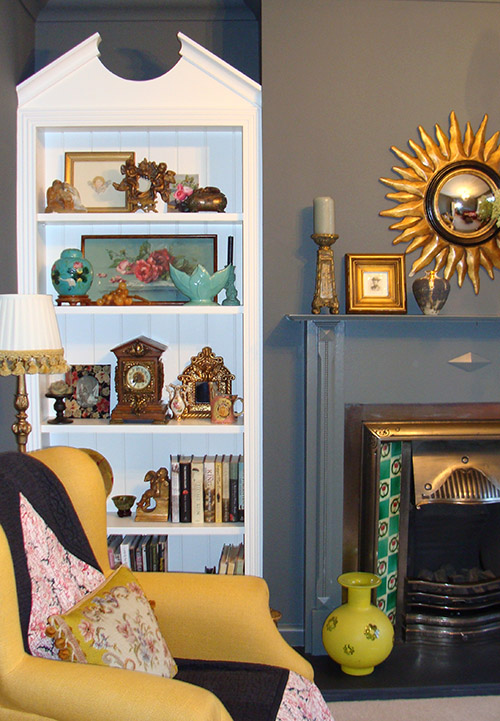 My grandma's clock always has pride of place on the other bookcase so the display has to work around that so that I chose rich warm colours.   Most of the pieces have memories attached and make me think of the person who gave them to me or the place where I bought them and I think that is the key to styling your home decor – to personalise it with things that have meaning for you and objects that are pleasing to you.  And books, books, books – what's a home without books?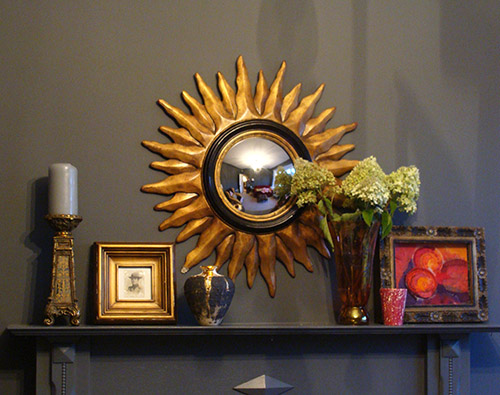 Jacqui x
How Home Accessories can Dictate a Room by Jacqui Brooks
One reply to "How Home Accessories can Dictate a Room"
Leave a comment
Your comments make us happy!
Blog Etiquette
Please note that all content, including text and images are copyright of Audenza, unless otherwise stated.

If you would like to use content from our site, then we're very flattered to hear that, but please note its origins on your site or blog, provide a link back to us and kindly let us know where you have used our content.

Thanks!