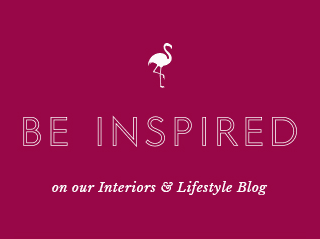 Artificial Flowers- Why Faking It Isn't Always Bad
17 Oct 2014
There's a bit of hype about artificial flowers at the moment and it seems that despite horrendous memories of garish, ghastly looking faux flowers that we've seen in previous years, artificial blooms are well and truly back.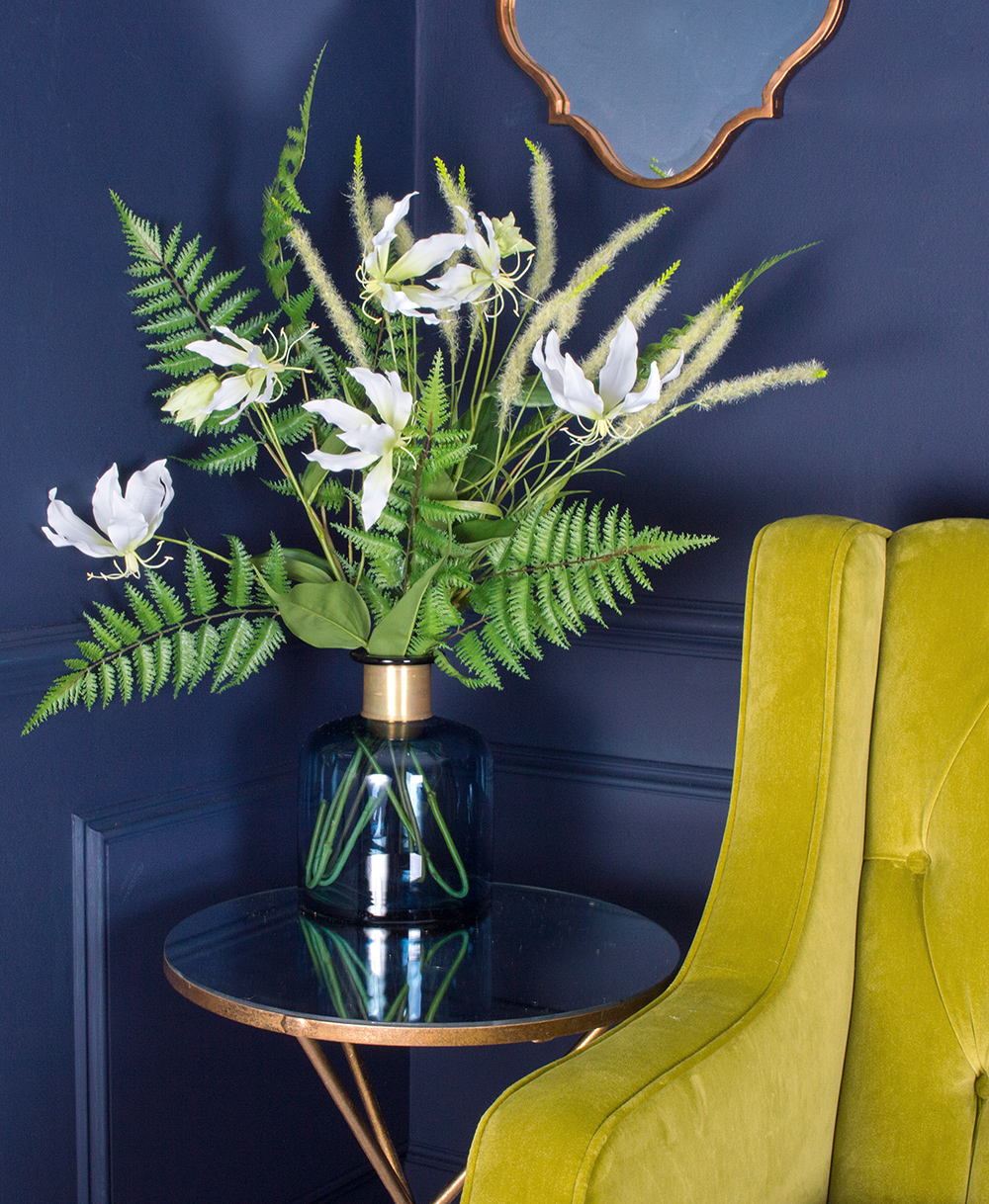 The initial expense may seem a little off putting to start with, but when you consider that a real bouquet that lasts perhaps a week at best might cost you £5-£10 (for a supermarket, not florist version) compared with a beautiful artificial bouquet which you can buy for as little as £15.50 and will last forever, there really is no comparison. Of course, the beauty of faux flowers is that you can keep adding to them as well.  You could start with a smaller bouquet and then every month or every few months treat yourself to a few more stems to add to it.  Once you've got a bit of a collection, then the fun really begins and you can get creative mixing and matching the displays to create different looks.
There's also the obvious benefit for those with allergies- my brother always ends up in a sneezing fit when he comes round if we have to many real flowers around!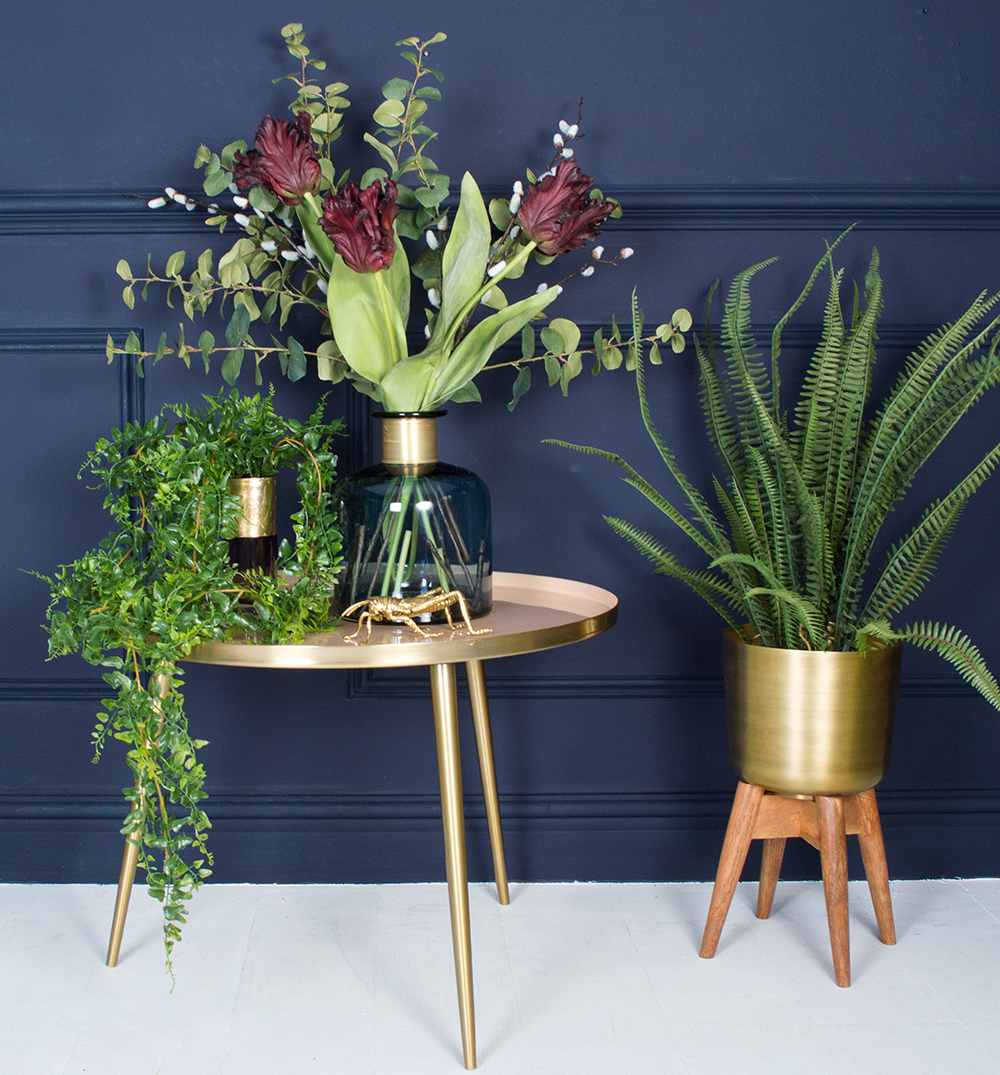 Of course, I still love real flowers and I will always have fresh blooms in the house, but in an ideal world I'd have them brightening up every room in my house.  Since I do not have the weekly budget for said flower expenditure, artificial are the perfect way to bridge the gap.
We often have customers and friends enquiring as to how real they look. Well, as with many things in life, it depends how much you want to spend! Generally, the more you pay the more realistic they are.  That said we have chosen our entire range because of how realistic they look. The faux parrot tulips for instance, look fantastic and we have often had friends at the house who comment on them, when I say that they're fake, they're genuinely shocked!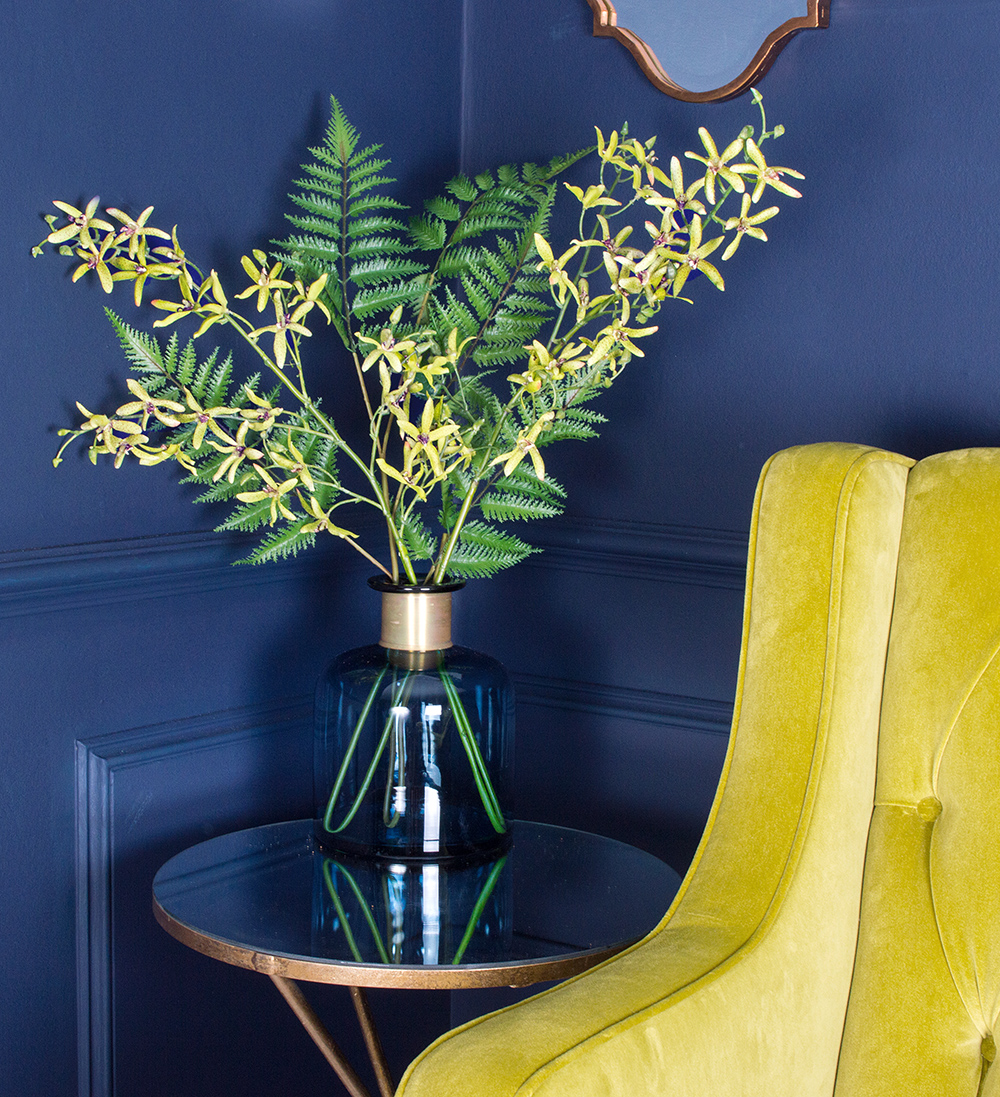 I'd love to know what you think to artificial flowers? Are they already gracing many a vase in your house, or are you not quite ready to forgive and forget the sinners of the past?!
I'd like think that if you're not already converted, our brand new range of moody, dramatic and oh so realistic blooms will definitely get you faking it.
Photography: Amelia Brooks/ Styling: Amelia and Jacqui Brooks
Artificial Flowers- Why Faking It Isn't Always Bad by Hollie Brooks
3 replies to "Artificial Flowers- Why Faking It Isn't Always Bad"
Leave a comment
Your comments make us happy!
Blog Etiquette
Please note that all content, including text and images are copyright of Audenza, unless otherwise stated.

If you would like to use content from our site, then we're very flattered to hear that, but please note its origins on your site or blog, provide a link back to us and kindly let us know where you have used our content.

Thanks!